It's probably the biggest change to Google Adwords in years. It has been confirmed that Google will be removing ads from the right side of its desktop search results and replacing them with additional ads on the top and bottom of the page. The change affects all queries in all languages around the world.
There will now be up to 4 paid ads above the first organic listing and a total of 3 at the bottom of the results page. Google has stated these are for "highly commercial queries," as explained in the statement provided by Google:
"We've been testing this layout for a long time, so some people might see it on a very small number of commercial queries. We'll continue to make tweaks, but this is designed for highly commercial queries where the layout is able to provide more relevant results for people searching and better performance for advertisers."
For non-commercial queries, the sidebar is now taken up by product listing ads and knowledge panel ads.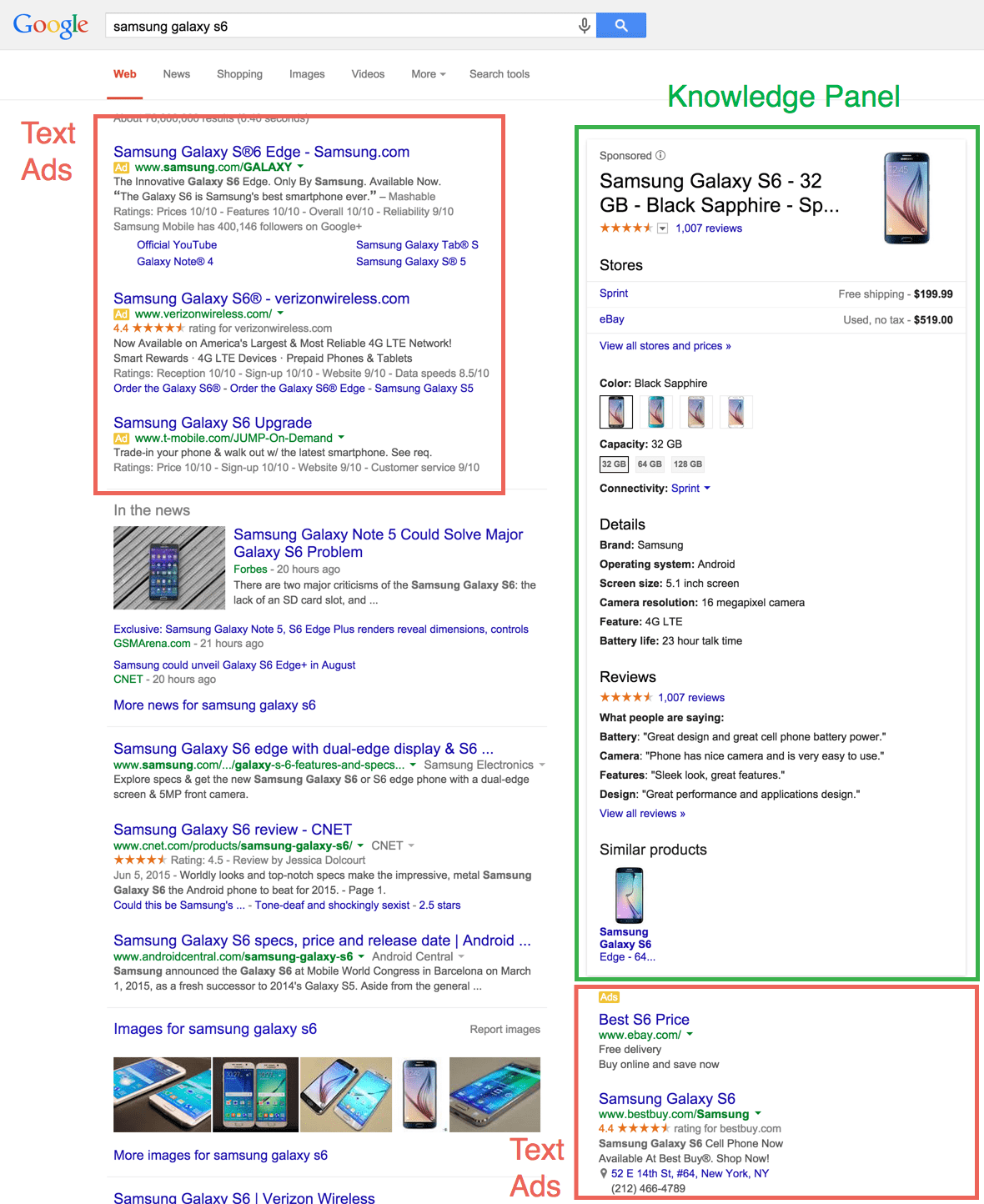 For highly commercial queries such as "insurance", it's currently a blank space. We are fully expecting this to change in the near future. We're sure Google has a trick or two up their sleeve!
What does this mean for the future of PPC & SEO?
We will almost certainly see an increase in average CPC's due to the increased competition. The same amount of advertisers will now be bidding for fewer positions on the page. If you're considering shifting your budget to Bing you may want to be cautious. It appears Bing may be adopting a similar approach.
The organic results will be pushed almost entirely below the fold. While some may argue it's another nail in the SEO coffin others are saying this change makes SEO investment increasingly more important.
We certainly look forward to seeing many interesting debates in the next few weeks on new lead generation methods while trying to maintain the CPC's we previously had with AdWords.