E-Cigarette Direct
How we increased eCommerce

revenue by 131.83%

in one of the fiercest online markets
The background
e-Cigarette Direct is one of the first vaping brands in the UK founded in 2008. The brand is known for its high-quality products, industry advocacy, and superb customer support. In addition to their online store, they also have a chain of high street stores across England and Wales.
As the online sale of e-cigarettes continues to boom and the industry grows more and more competitive, e-Cigarette Direct needed a robust SEO strategy involving a tremendous amount of technical SEO fixes, content improvement for existing pages and out-of-the-box link building strategy.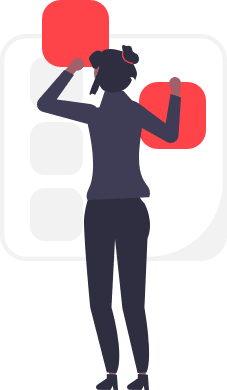 What we did
A fully-fledged SEO strategy that led to 99% more customers
To make e-Cigarette Direct a clear front-runner in the online vape retail market, and increase organic search rankings for their product pages, we took a full-service approach to SEO strategy, including:
1. Ensured healthy & error-free website
An error-free, healthy and fast website is the foundation for SEO success, so we fixed over 1000 technical SEO issues, including: redirecting broken pages, improving site speed, metadata and fixing indexability issues.
2. Removed or improved underperforming low-quality pages
A website with fewer underperforming low-quality pages ranks better, so we consolidated 12 and removed 52 unnecessary pages.
3. Created new pages to attract more traffic
We discovered new relevant high-volume search terms that e-Cigarette Direct website has the potential to rank for and created new pages for different e-liquid flavours. These new pages helped the brand to drive new targeted traffic and boost online sales even further.
4. Improved the existing pages to better meet the searcher intent
Search-intent optimised pages increase search visibility for a particular set of keywords. We improved over 60 key category pages by re-writing the copy that satisfies the visitors' needs for in-depth and detailed product information.
5. Used lateral thinking to acquire high-quality backlinks
Link building increases the authority of a website and as such – the rankings. We knew that building backlinks for e-Cigarette Direct wasn't going to be an easy task because of the somewhat controversial nature of the vaping industry, so we had to think laterally. Below are the 3 most scalable link building techniques that helped us to generate over 100 backlinks for e-Cigarette Direct:
We used the "Suppliers Link Building" technique where we approached e-Cigarette Direct existing suppliers and manufacturers, who link out to their partners.
We used the "Broken Link Building" technique where we identified websites linking to broken pages on E-Cigarette Direct's website and asked them to fix it.
We used the "Brand Mention Link Building" technique where we identified all the publications that mention e-Cigarette Direct in their content but don't link to them.
The results
In the first 3-5 months, we started to see the cumulative effect of all our onsite and offsite SEO efforts – visitor traffic was increasing and the new category pages we created started to rank high on Google.
Within a year of working together, we saw a 99.48% increase in new users, 249.29% increase in average session duration and ultimately – 131.83% increase in eCommerce revenue.
+99.48%

increase in new users

+249.29%

increase in average session duration

+131.83%

increase in ecommerce revenue

+39.73%

keyword ranking on Page 1 of Google