Buss Murton Law
How we helped one of the UK's longest-standing law firms recover from a bad site migration – and increased conversions

by 108%

in the process
The background
Buss Murton Law is one of the UK's oldest practising law firms. Since 1713, they have been providing highly experienced solicitors to individuals and businesses throughout Kent and the South-East.
In 2018, Buss Murton started to see a decline in traffic following the relaunch of their website on the Adobe platform. They found that their keyword rankings had begun to drop, and that the site was in dire need of more traffic. To compound issues, no specific tracking was in place to measure the success of the site, and work was needed to improve user experience and service communication.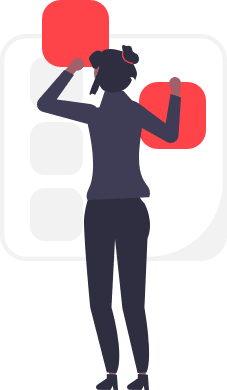 What we did
To increase Buss Murton Law's online presence and organic search rankings, we took a multi-pronged approach, utilising SEO, PPC, CRO, Analytics and even some web development.
SEO
To retain organic search traffic, we:
Improved rankings for key terms already present on the first page of Google to bring better, more relevant traffic to the site.
Increased the visibility of relevant generic and high-volume terms that currently sit outside of the top 20 positions.
Improved the visibility of service categories by use of landing page optimisation.
Modified content so that it thoroughly met the needs and requirements of Buss Murton Law's target audience. Which in turn made it easy for Google to interpret, understand & appropriately rank the site above their competitors.
Made sure no site technical SEO issues were impairing organic performance by supporting the Buss Murton team through the process of not only resolving technical roadblocks but also implementing advanced technical improvements that boosted organic performance.
Optimised Local SEO to boost lead potential from location-specific enquirers
PPC
The PPC focus for Buss Murton was as follows:
Drive quality traffic to the site via targeted and engaging ad copy on key terms through constant ad copy performance analysis
A key focus on the Solicitor and Branded campaigns
Focus on Mobile as a key revenue driver using mobile bid adjustments
Budget distribution on key terms
CRO
Our Quick Wins Audit module involved scanning and auditing the Buss Murton website from a psychological perspective in order to find:
which questions customers need answering
which anxieties that visitors have that need addressing
which functionality issues need fixing and refining
Development
As Buss Murton was unhappy with the restrictive nature of the Adobe platform they were using, our development team facilitated the migration to the WordPress platform.
Our CRO team also supported the development team in implementing designs and functionality from a psychological perspective during the course of the site migration and its general maintenance.
The results
Following a successful website migration into WordPress, the Buss Murton website was free to reap the benefits of a more agile CMS.
In the wake of the Covid-19 pandemic, Buss Murton Law decided to move all their marketing efforts into digital, with Digivate spearheading the entire strategy.
+108.64%

increase in YoY conversions

+31.5%

increase in calls

+46.9%

increase in YoY PPC clicks

+43.6%

increase in YoY Traffic