McMiller
How creating data-backed advertising personas for a board game startup increased revenue by 151% and ROI by 400%

The background
McMiller is a carbon-neutral, independent board game creator responsible for hours of fun and unforgettable memories made in living rooms across the globe.
They were investing in running activity across Google Ads and Facebook. This was driving sales, however at a low and unprofitable ROI. We were engaged in April 2021 to grow their Sales and increase their ROI via paid social media advertising.
Our goal was to grow sales while increasing their ROI resulting in more profitable sales and growth for the business.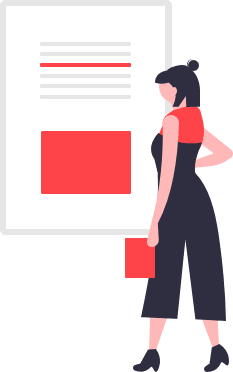 What we did
Developing audience personas to better target ads led to a 400% increase in ROI in the first year
We developed detailed audience personas to identify key customer segments from mined historic sales and data behaviour within Google Analytics. Then, we leveraged market insight reports to enrich these personas.
Using these data-led audience personas we were able to:
Create specific ad messaging tailored to each audience profile, focusing on the USPs that would resonate most with that segment (e.g., price, sustainability, or small business) 

Tailor ad creative to each audience segment

Focus on ad networks the audience was most active on

Focus on ad formats they were most likely to engage with

Understand customer purchasing behaviour during the year versus the festive season
Our persona research allowed us to establish that visual ad formats would engage the audience best on the Facebook, Instagram, Pinterest and TikTok ad networks.
User-generated video content proved very effective at highlighting to the audience how much fun the games are.
The McMiller brand is fun, witty and engaging so we wanted to ensure their voice came through in every ad.
Our research revealed that most of the product purchasing would occur over the holiday season, which helped to focus our budget on November and December. We used the newly established off-peak season to run tests to find sweet spots, ready to scale spending effectively over the peak holiday season. 
We were tired of lots of men in suits overpromising and underdelivering, so wanted a diverse and mixed team of people who were ambitious yet realistic and honest. We interviewed several companies but the staff at Digivate really sold it, we enjoyed our meetings with them the most and trusted them, so knew they were the right people for the job.

We felt like everyone from Digivate would be people we'd happily have on our own team, so it is a strong match in terms of work ethic.

– Founder of McMiller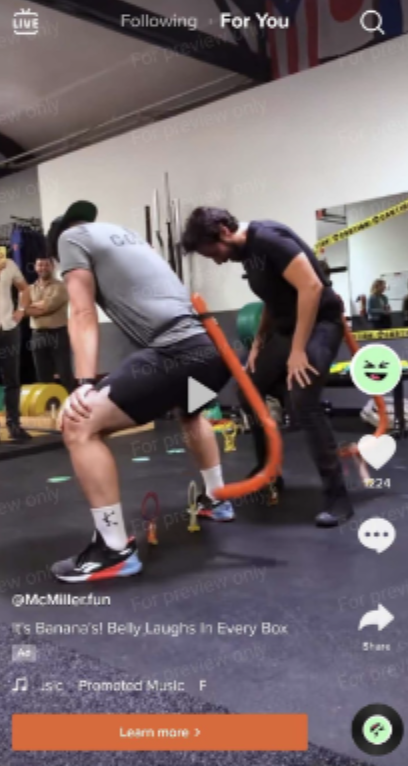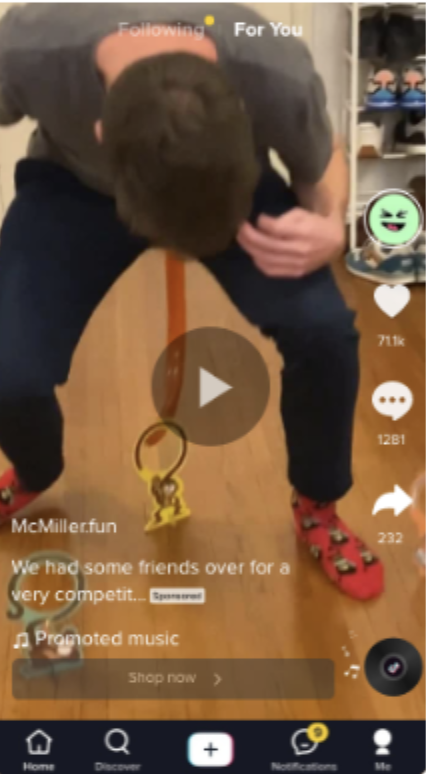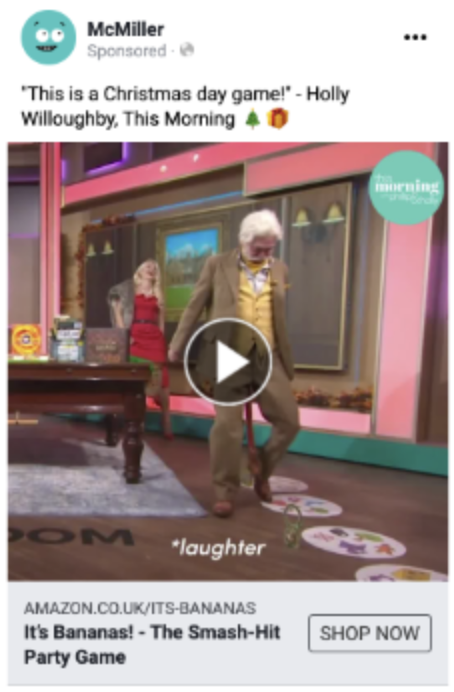 The results
+151%

increase in revenue compared to the year before

+400%

increase in ROI