SofaSofa
How we thrashed big-brand competition and increased

conversions by 85%

for a family-run company using an integrated CRO, SEO, and PPC strategy
The background
SofaSofa is the UK's largest direct-to-consumers sofa company, operating out of three British workshops located in the beautiful South Wales Valleys.
This family-run factory showroom sells traditional and contemporary sofas and chairs throughout the UK.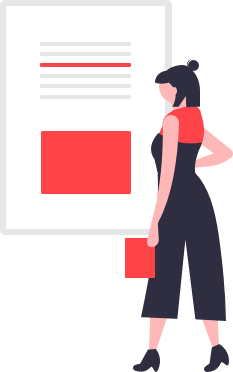 What we did
Sudden fierce competition and Google's 'Big Brand Bias'
For years, SofaSofa ranked on the 1st page of Google for the 2 most popular keywords in the sofa industry – "sofa" and "sofas", which provided a steady stream of traffic and revenue for the company. Since 2011, the online sofa market has grown increasingly competitive and Google has developed a strong 'Big Brand Bias' in organic results. This means that large corporations like IKEA, John Lewis, and Argos that don't necessarily specialise in sofas monopolise the 1st-page results for some of the most valuable terms, including "sofa" and "sofas".
Digivate was tasked to find alternative ways to retain SofaSofa's traffic in a highly competitive market and improve their conversions
To get SofaSofa back into those top results, we carried out in-depth user research and integrated PPC into the strategy. Our research found that there were dozens of long-tail keywords with 1,000 – 10,000+ monthly volume that were overlooked by the competitors and hence presented an opportunity for us to rank high for them.
To retain search traffic, we:
Created new content to target valuable long-tail keywords
We created a blog strategy targeting some of the most popular long-tail queries sofa buyers search for. We then utilised creative blogger outreach and Digital PR campaigns to promote the content and earn high-quality backlinks.
Improved the rankings for existing pages
We redesigned the website categories for better user experience, improved the content, metadata, internal linking and increased the number and quality of external backlinks.
Managed Google Ads with 40% ROI
We drove valuable paid traffic while building up organic visibility. The challenge was to keep cost-per-acquisition to the minimum, so we could scale our ads without increasing the advertising budget. The 40% campaign ROI was achieved by diligent keyword and location targeting as well as constant ad-copy optimisation & testing.
We also completed a full basket page CRO optimisation which you can read more about here
BEFORE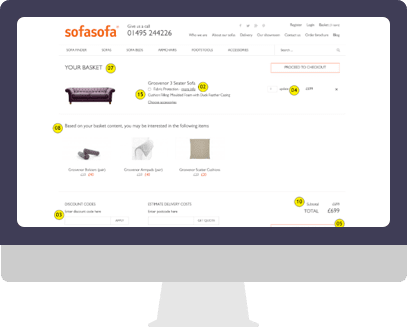 AFTER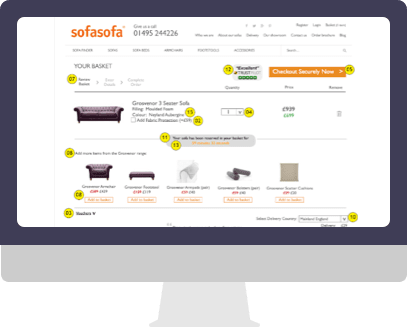 The results
In 6 months, our organic and paid marketing approach resulted in SofaSofa appearing in the top 3 rankings for 50 of the most valuable search terms in the industry. This also resulted in a 24% increase in organic traffic for non-home pages.
+24%

increase in organic traffic for non-home pages

50

Top 3 rankings for the most valuable search terms in the industry

+85%

increase in sitewide conversion rate

+77%

increase in revenue per customer