Artigiano
How we helped a catalogue fashion brand for over 50s launch their ecommerce presence and increase brand impressions

by 131%
The background
Artigiano is Europe's largest multi-million fashion brand for women over 50s headquartered in Germany. The company employs over 2,000 people and has subsidiaries in the Netherlands, Switzerland, Austria, France, Belgium, Sweden, Finland, the Czech Republic, Russia and Slovakia.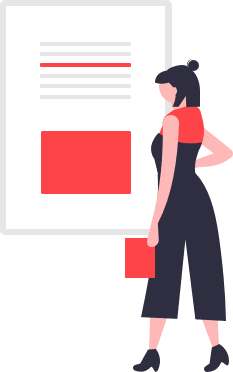 What we did
Empowering older customers to shop online
Part of a huge European conglomerate, Artigiano makes most of the sales through the catalogue and over-the-phone sales. We were tasked with empowering more British women over 50s to shop online and to ultimately increase eCommerce revenue.
Our solution consisted of 3 parts:
1. Audience research
Our target audience research showed that the next generation of UK female shoppers over 50s are technologically adept and positive about shopping online. To better understand Artigiano target audiences, we analysed buying habits and behaviours among their existing online customers using first-party data: We surveyed their existing customers through an online survey, potential customers 'on the street' on one of London's busiest shopping streets, and connected this insight with the data we had in Google Analytics.
The customer data we collected informed our hypothesis, which we tested further with 3rd party research and open-source data, such as YouGov, Consumer Barometer, SimilarWeb and Google Survey Data.
We used 3rd party tools to find consistencies and patterns and, as such, confirm that there are more people like Artigiano's current audience, which means there are more opportunities to get more business online.
By the end of our qualitative and quantitative research, we were able to confirm with 90% of empirical certainty the different groups of people/ digital personas who buy from Artigiano as well as their buying motivations, income levels, spending habits, interests, preferred media channels, active hours online and other brand affiliations. Our research resulted in creating 7 buyer personas.
The purpose of buyer personas was to create a predictable system, which allowed us to automatically scale personalised advertising across paid search and social media platforms.
2. Strategy
To increase eCommerce revenue, we created a cross-channel digital marketing plan for these 7 different 'types' of fashion-forward women in the UK aged 40-65+ with an affinity for high-quality fashion. Our 7-way strategy focused on meeting the needs of 7 buyer personas across paid media – namely Google search and Facebook ads.
Our strategy was lean, which means we ran advertising campaigns for a set amount of time to test their performance and only scale the ads that turned into meaningful engagements or conversions.
3. Execution
Our execution process was iterative, which means that we worked in cycles – if a particular ad group met our conversion goal within a certain time frame, we kept doing it. If not, we improved it until it did.
We experimented with different channels, images and copy to learn about each persona group as they grew. It was all about testing and learning, testing and learning.
If there was a seasonal sale or special offer, we capitalised on this to learn about discount shoppers and their behaviour at peak times. This then informed future campaigns to maximise profits at times of lower prices.
We used Google Ads, Bing, Google Shopping, Remarketing and Facebook as our core channels, as these had the widest reach to the over-50s community.
The results
Our unique approach to audience research, lean strategy and detailed execution lead us to exceeding the conversion target by 159% in the first 8 months. Our paid media activities also helped to increase click-through rates by 87% on all ads and overall sales by 28% over 12 months.
+28%

increase in sales over 12 months

+87%

increase in click-through rates on all ads

+159%

increased projected revenue

+131%

increase in brand impressions in the SERPs