UK Radiators
How we tripled traffic with an integrated content strategy for the UK's newest heating brand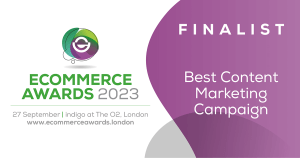 The background
UK Radiators has been working with Digivate to increase their market share and empower customers to buy their radiators online.
Their goals for us where three-fold:
Reduce the reliance on Paid Media traffic by increasing Organic visibility of the website
Increase brand awareness, establishing UK Radiators as a well-known brand amongst consumers
Develop an engaged, loyal audience who come to UK Radiators for advice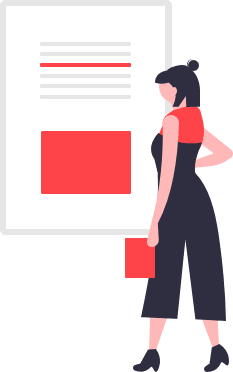 What we did
Our philosophy was to educate customers first and foremost. Heating a home and saving energy is a personal thing to many people, and with energy prices being so volatile, we wanted to empower users to make their own decisions and feel in control of their home. 
First, we segmented the audience into 3 persona groups so we could target each with specific messaging and education-led content. Inspiring users to renovate their homes, upgrade their heating or simply learn how to save money on their heating.
Group one: Renovators & homeowners
We provided advice on how best to tackle big renovation projects and how radiators form part of those projects. Heating is not the first thing renovators get excited about; radiators are often seen as something that gets in the way of a big idea. Our aim was to reverse this narrative; to show them that radiators can be beautiful

and

functional.

Group two: Crafters and DIYers
This group wants tips for making their home look and feel better. They're not afraid to get their hands dirty if it means they save some money. Our aim was to inspire them with hacks that can make their homes look better and save money.
Group three: Environmentalists & money savers
This group is interested in eco-friendly ways of running their home and how to make their homes more sustainable. Our aim was to educate them about sustainable heating, and show them how small changes can have an impact on their carbon footprint.
On-site content
Our on-site content calendar was built with consideration to the needs of each audience group and grounded in extensive keyword research. We cycled content for each group, storing them in the website's Advice Centre. 
Offsite content & Digital PR
We collaborated with bloggers and influencers to get UKR products on their blogs and social channels. We offered them different products in exchange for genuine reviews, recommendations and content showing the installation of said products.
The results
Since launching this campaign in August 2022, we've seen:
+172.98%

increase in Organic traffic

+65%

increase in Organic revenue

14.02%

decreased spend on ads without compromising the revenue from this channel.

+14.67%

increase in average order value
Our keyword visibility has tripled: