Lakeside Hire
How we

tripled the conversion rate

for a tool rental firm by integrating CRO, SEO, and PPC
The background
Lakeside-Hire is an award-winning equipment hire & tool rental provider for both trade (B2B) and domestic (B2C) customers across the UK. They offer equipment for house painting and repairs, construction, facilities management, and more. Lakeside-Hire offers consistent quality of service at a reasonable price-point, which is why they are a go-to provider for many people in the UK.
Lakeside-Hire wanted to ingrain their position in the UK market as the go-to provider for quality equipment hire & tool rental for both B2B and B2C customers.
Their long-term goal was to grow their online presence steadily and organically and as a result – eventually reduce advertising costs.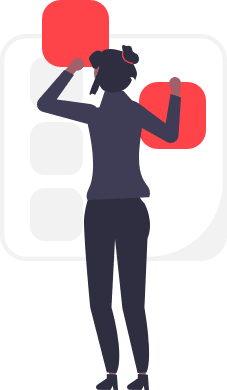 What we did
We tackled the website from three different perspectives: the traffic coming in, the content on the site and the e-commerce experience
To increase phone calls and e-commerce sales, we integrated CRO, SEO, and PPC.
CRO
To achieve the increase in conversions, we started by improving the pages that have the biggest impact on the bottom-line for the business. These pages were optimised in priority order, using A/B testing and tools such as UserTesting.com, CrazyEgg & HotJar.
Shopping basket
Category page
Checkout page
Homepage
Product page
Our goal was to make the buying process across all types of pages as quick and frictionless as possible to boost the conversion rate.
SEO
Our search engine optimisation (SEO) audit highlighted several technical problems including 'toxic' backlinks, which affected the performance of the website, so we removed all damaging backlinks.
We also conducted keyword research, which established Lakeside-Hire's current rankings and content gaps – which provided a plan for new target keyword opportunities.
All new keyword opportunities were delivered in a content calendar for creating new pages and blog posts.
PPC advertising
To increase the relevance and hence decrease the cost-per-click for our Google Ads campaigns, we created numerous UK city or area-specific dynamic landing pages focused on either phone calls or e-commerce sales.
The results
+206.5%

increase in conversion rate in 6 months
Our integrated approach ensured all pages were optimised for conversion rate considering user needs, user experience, and page copy.
We incorporated CRO, SEO, and PPC techniques to help Lakeside-Hire increase conversion rate.