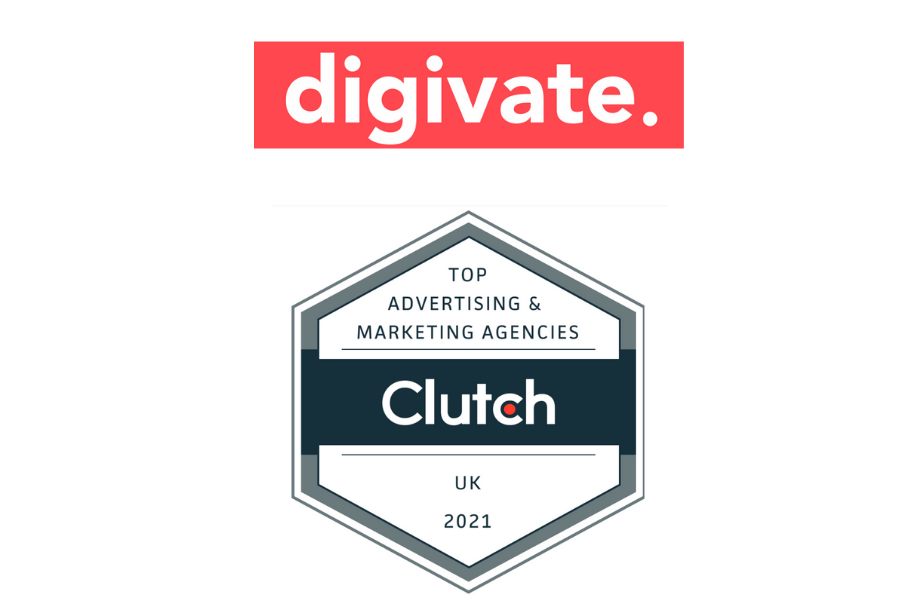 Unlike what some people believe, digital marketing hasn't grown stagnant. While techniques that worked in the past might not work anymore, new implementations will still surface. SEO, in particular, has had several changes over the years.
As modern SEO consultants, one of the challenges for us is to ensure that our digital presence is not left in the dark while we provide our clients with the best services. Doing so can be especially difficult since we want more businesses to entrust us with their digital growth.
Just recently, Clutch has awarded several SEO Consultants to be on its 2021 UK leaderboards. Even more exciting is that Digivate was among this list of brilliant companies highlighted on Clutch. 
For the uninitiated, Clutch is the leading B2B reviews platform that helps firms across the globe to discover and connect with solutions providers that can help them in achieving their business goals.
While there are a variety of ratings and reviews websites on the web, Clutch carefully curates lists of the absolute best agencies and organizations by industry and location, simultaneously enabling companies to establish credibility and buyers to find the right services. Clutch has been immensely helpful for us focusing on both the work we provide our clients with and the marketing work we conduct for ourselves.
To paint a clearer picture, say that you're in need of a digital marketer for your next project. You can visit Clutch and easily browse among many different agencies. These service providers will have a number of reviews from previous clients, regardless of whether they're positive or negative. Having such a resource makes the entire collaboration process a lot easier.
If you want to learn more about our previous projects, check out our Clutch profile. Similarly, we're also listed on The Manifest, Clutch's sister site, which shows you a brief overview of our services.
Lastly, don't miss out on your potential increase in conversion rates. Check out our services or connect with us to learn how we can help improve your business.