Lloyds Register
How we helped a professional services company generate

267 B2B leads

in 2 weeks whilst keeping cost-per-acquisition at an all-time low
The background
Lloyd's Register is one of the world's leading providers of quality assurance, training, software, and certifications for various industries including Aerospace & Defence, Automotive & Engineering, Clean Energy, Food, Beverage & Hospitality, Healthcare & Medical and more.
Lloyd's Register needed to generate 'warm' ready-to-buy leads. Lloyd's Register wanted to work with a digital marketing agency that had previous experience in the B2B medical industry, so they hired us to generate 'warm' leads with at least a 20% conversion rate. We were tasked with creating a lead generation strategy for 3 medical certifications/courses:
ISO (International Organization for Standardization) 13485
Medical Device Regulation (MDR) training course
In Vitro Diagnostic Device Regulation (IVDR) training course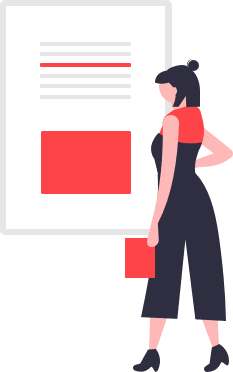 What we did
A reactive, lean campaign to learn about users and drive maximum conversions
To generate 'warm' leads, we needed to get the right message in front of the right people on the most cost-effective platforms. Our previous experience in B2B and B2C medical industries, as well as current audience research and analysis, suggested that the best advertising platforms for this campaign were LinkedIn and Bing.
LinkedIn already had existing medical Groups that share interests or professional associations with Medical Devices, IVDR, and ISO 13485, which was a great starting point for our campaign targeting. We also targeted LinkedIn members whose profiles and skills sections indicate expertise related to Medical Devices, IVDR, and ISO 13485.
To get the highest amount of conversions within a short amount of time while maximising return on investment, we did the following:
Step 1: We created 6 different ads to target relevant LinkedIn Groups and skills on LinkedIn. The purpose of this was to test which messages and audiences resonate with our products and services the most.
Step 2: Simultaneously, we also created 2 different ad groups on Bing. We ran both direct and assisted conversion ads on Bing.
Step 3: Set up comprehensive conversion tracking on Google and Bing Analytics to track both direct and assisted conversions.
Step 4: We used the first 5 days to get user data across 2 platforms (the data points of interest included average conversion rate, best-performing user parameters like job title/job function/seniority level/company type/company size, best performing ads – these are all indicators that allowed us to optimise our ads further)
Step 5: Running the ads for 5 days gave us enough data to remove these user parameters that weren't converting. Removing unwanted users from our targeting, allowed us to improve our targeting and as such, increase our conversions, conversion rate, and return on investment.
Step 6: In the final 7 days, the budget was refined to support top-performing campaigns with high click-through-rates and conversions on both LinkedIn and Bing
The results
Within only 2 weeks, we exceeded our client's expectations by generating 267 leads with a conversion rate of 28%. We achieved this by skilfully monitoring and optimising the ad targeting, messaging, and budget several times a day. Our rigorous ad management allowed us to keep cost-per-acquisition (CPA) as low as possible.
28%

Conversion rate increase within only 2 weeks

267

Leads within the first 2 weeks

£10.04

Cost-per-acquisition on Linkedin

£3.95

Cost-per-acquisition on Bing