The background
The Institute Of Risk Management (IRM) is the leading professional body for Enterprise Risk Management in the UK. They provide globally recognised qualifications, training, research and thought leadership for today's risk professionals.
The IRM came to us in early 2020 with a problem. They had recently pivoted away from offline to online courses but were struggling to drive awareness. Their goal was to increase enrolments for their Enterprise Risk Management qualification course using LinkedIn, Google Search and Display campaigns. We were tasked with taking control of the campaign, with the aim of increasing enrolments and engagement.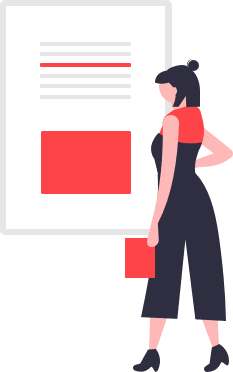 What we did
Our PPC specialists achieved a 454% ROAS in just 3 months
To increase the effectiveness of the IRM's paid campaign, we started entirely from scratch. We created our own unique qualification landing page that was designed to increase conversions by adding carefully placed call-to-actions (CTAs) and more engaging content such as images, videos and streamlined text.
We even included content that would reinforce the IRM as a globally-recognised leader in Enterprise Risk Management with, of course, the facts to back it up. As an added extra, we also implemented a lead generation system that increased the IRM's email subscribers.
Following the creation of these landing pages, the next step was to work on the campaigns themselves.
The PPC work carried out for the IRM was as follows:
Tracking was updated and optimised throughout the campaign period to ensure all micro and macro conversions were tracked on the site.
A selection of new ad copies for both paid search and paid social was introduced to Google Search, Display and LinkedIn.
New images were designed and run with all new social ads.
The Google search campaigns were continuously monitored and optimised throughout the campaign period, by ensuring that the best performing locations received higher budget allocations.
Negative keywords were identified on the go and excluded from the account to avoid irrelevant clicks.
The Google Display remarketing campaigns were optimised by adjusting and narrowing down the target audiences through different targeting strategies.
The LinkedIn campaigns were optimised and adjusted based on the most important performance indicators.
The results
From this initial 3-month campaign, we were able to surpass the target for enrolment completions directly through paid activity. With ad spend taken into account, this particular cohort saw a staggering 354% Return On Investment (ROI) for the IRM. This same campaign generated significant awareness with 1,997,445 impressions, 67,125 clicks as well as a pipeline of prospects with 450 syllabus requests across all channels.
The LinkedIn campaign alone created a Search Uplift for the IRM site, whereby users saw the ads a few times, then later engaged with the services via organic search.
354%

Increase in Return On Investment (ROI)

1,997,445

Impressions

454%

Increase in Return On Ad Spend (ROAS)