Having trouble granting access in Facebook Business Manager? Follow our step by step guide to changing advert access permissions.
1. Go into Advert Accounts Tab under the Business Settings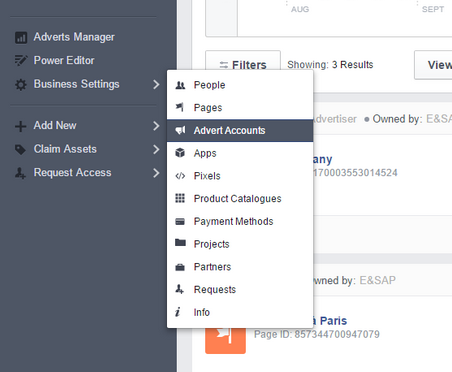 2. Create a new Advert Account
When Creating the new Account:
Make sure that the Company's Name is present when the Advert Account.
That the right page is selected.
That GMT+0 is selected.
And that the account is set up in sterling.
3. Click on "Assign Partner".

4. Enter the relevant Account Number
Make sure to assign the relevant person/business as only the Advert Account Advertiser and Advert Account Analyst. If you would like them to have the ability to post information directly to your Facebook page, then select all the fields shown in the image below.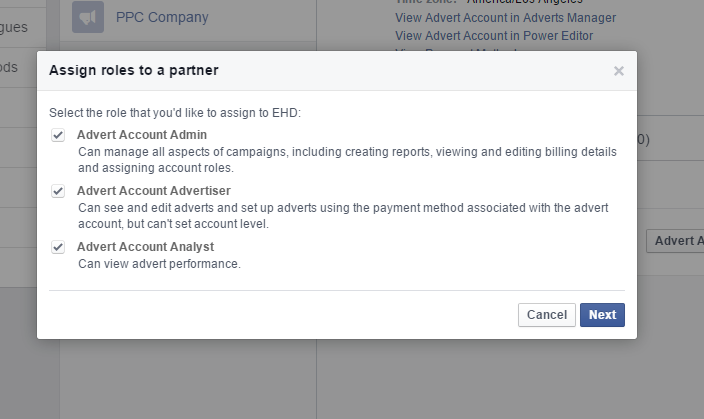 And there you have it. Your advert access should be good to go.