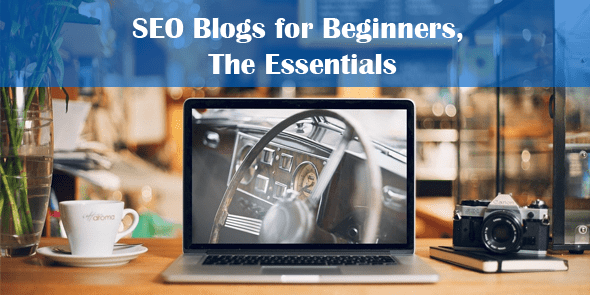 SEO can be incredibly overwhelming to those new to it, with practices constantly being updated, and conflicting opinions coming from every corner of the globe. Beginners may find that even when they finally understand a certain element of SEO, it can suddenly become old news, and they have to learn it all over again. But don't worry – every SEO has been there at some point!
To keep you up-to-date, we present our top 10 blogs that we believe are essential for every SEO beginner to bookmark, and visit regularly. Each site offers a wealth of reliable, readable, and relatable content that will turn you into an SEO expert in no time.
Econsultancy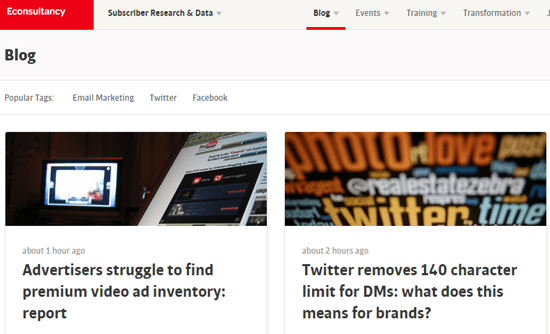 Econsultancy brings together a global community of marketers and ecommerce professionals. Their blog offers plenty for SEO beginners, with frequent posts on the latest news, statistics and predictions in the field, to Q&A's with well-known figures.
They also offer a market-leading newsletter, the Daily Pulse, for a daily dose of digital and ecommerce analysis straight to your inbox.
Reading suggestion: 12 classic content marketing problems (and how to avoid them)
---
Brand Republic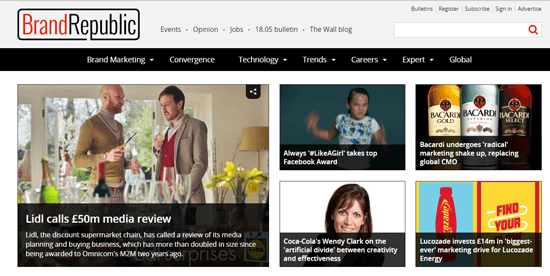 With the latest news on the biggest brands, Brand Republic is the place to go for big business, advertising and social media updates.
Their blog, The Wall, additionally offers more in-depth pieces discussing current topics in the industries.
Reading suggestion: How can brands better engage with millennials online?
---
MOZ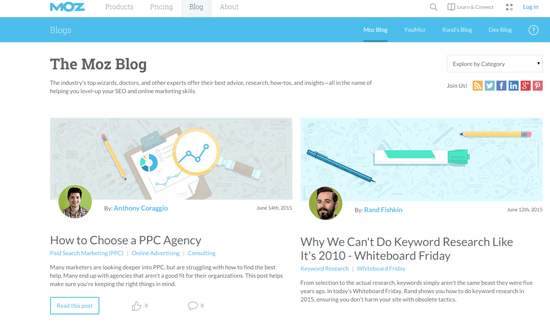 Moz has been publishing some of the best guides available to SEO beginners since 2004. They offer a wealth of vital reading including top tips, how to's, and advice from some of the most respected names in the business.
While Moz may not be as news-based as some other SEO sites, it provides essential reading for those looking to develop their SEO and online marketing skills.
Reading Suggestion: Beginner's Guide to SEO
---
Kaiser the Sage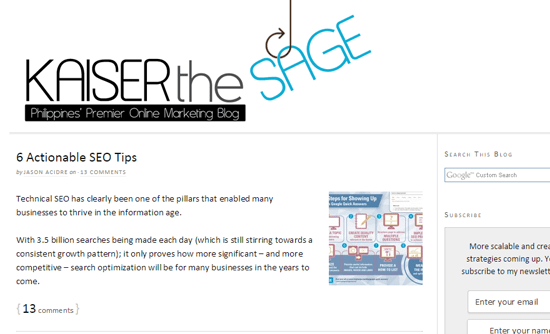 Kaiser the Sage is the personal blog of Philippines-based search strategist Jason Acidre. Offering tips he has learned throughout his career, this blog is essential reading for those who want to brush up on their online marketing strategies.
His posts provide insightful suggestions that think outside the box, from viral content ideas for boring industries, to how to construct personas for link building.
Reading suggestion: 10 Ways to Use Images for Link Building
---
Clickz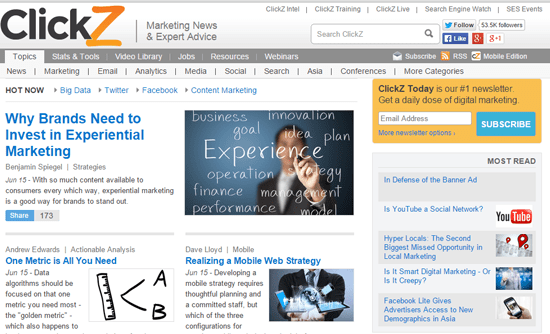 Clickz reports on the latest news in online marketing.