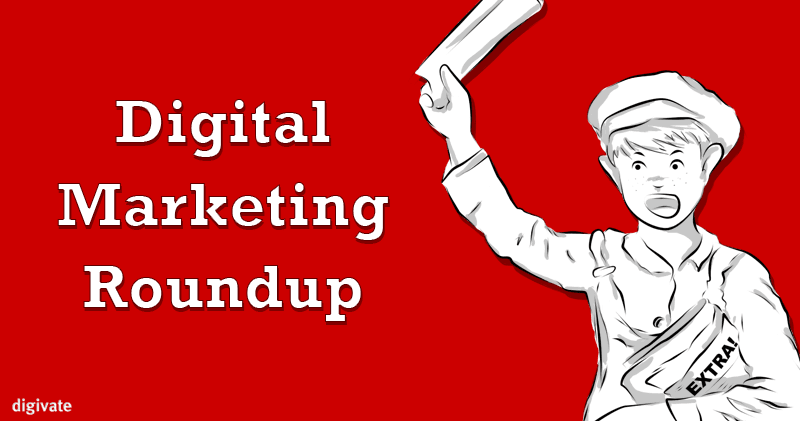 Facebook will be Changing their Newsfeed in an Attempt to get rid of any Clickbait
Facebook has decided to make significant changes to their algorithm in order to get rid of any pages or posts enticing readers to click on "spammy" headlines. The new algorithm will scan phrases within headlines in order to identify any posts or shares that have exaggerated or misleading headlines ie: "You'll Never Believe Who Tripped and Fell on the Red Carpet…" or "Apples Are Actually Bad For You?!". These types of examples would rank high on Facebook's new clickbait scale, and any posts that appear high on the clickbait scale will be repositioned lower in the News Feed and its Pages reach and referral traffic will be reduced.
A New Document for Google Analytics has been released
Google has released a new document explaining the metrics used on the Google Search Analytics report(it can be found in Google search console). The document focuses on 3 core metrics – impressions, position values, and clicks. The document gives a profound definition of what actually counts for each of these metrics, it even goes as far as discussing how these metrics change based on the type of result produced. Google has declared that this document is a living document, therefore these definitions may change over time.
LinkedIn Follows in the Footsteps of its Social Media Rivals
LinkedIn has launched an iOS app called Record, a recording program which films and posts 30-second video clips to the newsfeed. This is after seeing how well their competitors Snapchat and Facebook are doing with video. They have rolled out the app cautiously, only allowing LinkedIn Influencers to produce and post content. LinkedIn Influencers have been hand selected by LinkedIn through an 'invitation only' process; those that fall under the category of 'Influencers' are those they deem as the most notable thinkers, leaders and innovators. These influencers will answer questions related to their area of expertise and respond to any videos posted by other Influencers. At present regular LinkedIn users can only watch the videos and make comments, however, this is likely to change as it is in the interest of the company to increase user engagement.
Google Launch New Training for Google Analytics Beginners
Google have gone down a new avenue to educate Google Analytics beginners through a newly launched demo account. The reason behind the Demo account launch is to help beginners gain practical experience, however, this Demo can also be used by more intermediate or advanced users as a test dummy tool before making changes to a client's account. A final way in which this Demo can be used is during Google Analytics training sessions; if you already have a Google Analytics account you can still use it, Google will just attach it on to your existing account.
Facebook Changes its Layout
Facebook has made some gradual changes to the desktop layout of brand Pages placing a stronger focus on the brand, shoving ads to the sidelines. The company initially started by testing the new design only making changes to a few Facebook Pages, as the summer months have rolled by it appears as though more Pages are being changed over to the new design. A spokesperson from Facebook has discussed that the reasons behind these changes are to make it easier for the user to easily navigate around the brand Page and interact more with the brand on Facebook. They have also included a new column for tab navigation as well as creating a more prominent call-to-action button.
Instagram makes use of its Parent Company, Facebook in an ongoing Snapchat battle
Earlier this month we see Instagram do a copy and paste of Snapchat's Stories feature, but then recently switched things up, taking things to another level. Instagram has decided to use the algorithm powered by data from Facebook in order to decide the order of which the Stories appear on the app's main feed. According to an Instagram representative, the algorithm will decide on the order of Stories by referencing whose content people engage with on Instagram as well as on Facebook. The algorithm will then make a decision on who they believe will be most likely to be prioritised.