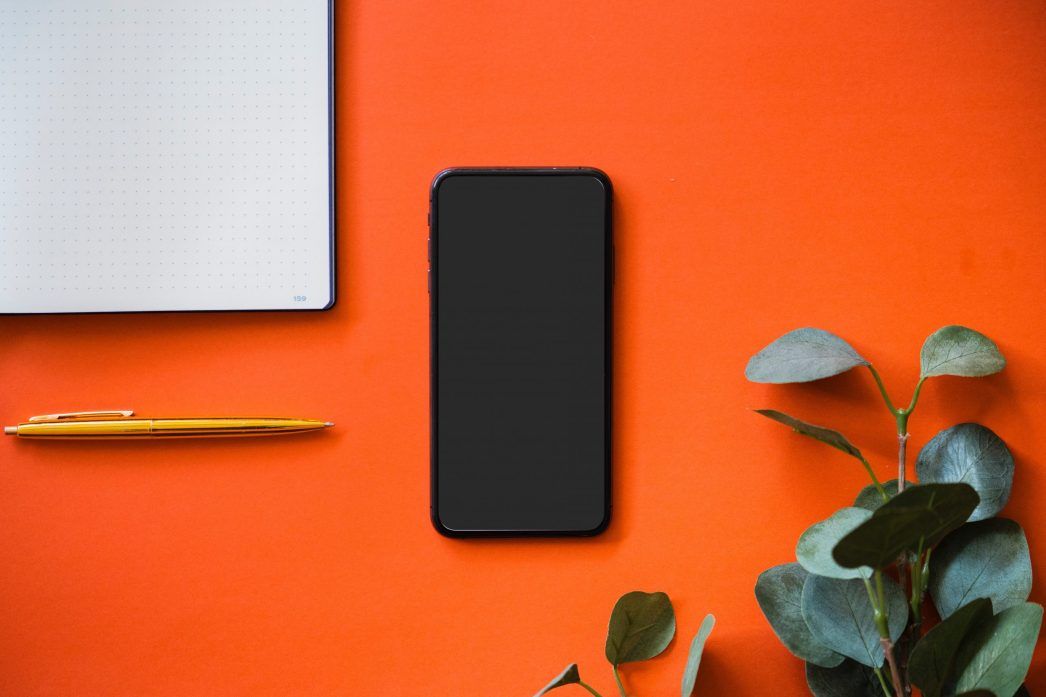 Email marketing is a type of direct marketing that uses email to promote a business to a group of people, who are either a) existing customers or b) have signed up to an email list.
In the age of flashy social media marketing, many think that email marketing is boring, outdated, or pointless.
On the contrary, it is one of the most effective ways to truly connect with clients and customers and compel them to buy from you.
Find out more on how to use email to generate sales for ecommerce, B2B, and B2C businesses.
In our 10 years of experience working with different eCommerce, B2B, and B2C clients, we have seen that email is the channel generating the highest ROI for companies.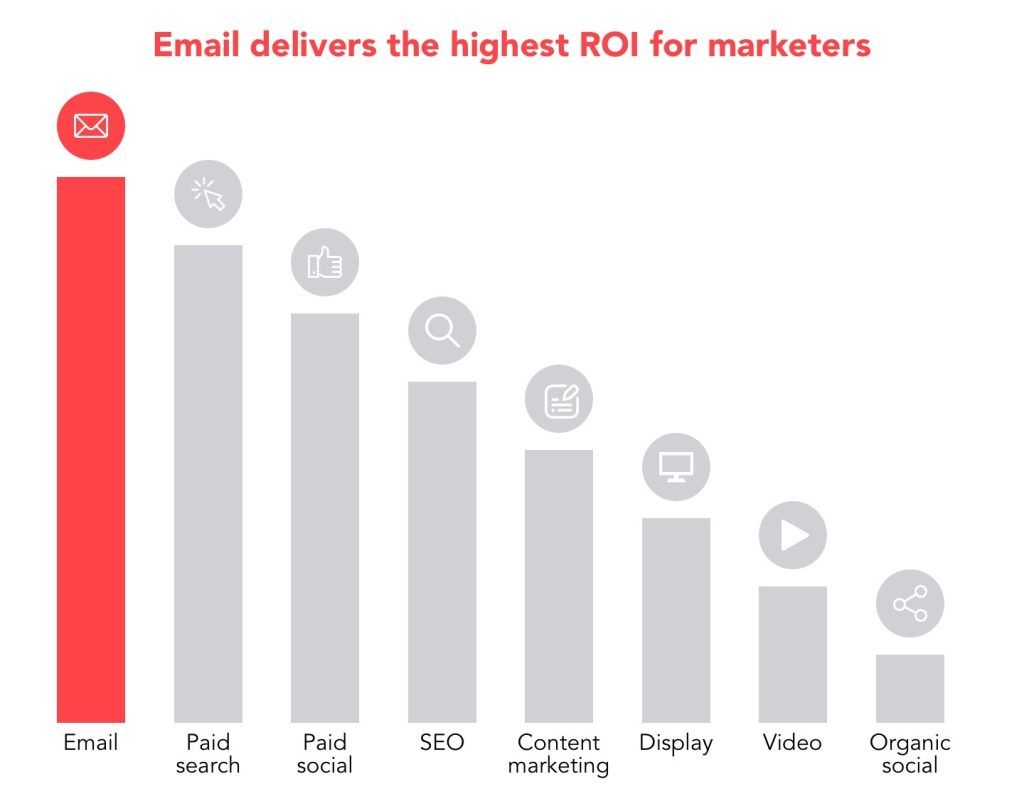 One of the first names that come to mind when thinking about email marketing platforms is Mailchimp.
Mailchimp is almost synonymous with email marketing.
However, platforms like MailerLite, while not as well-known, come with their own set of advantages.
Therefore, when it comes to deciding which platform is better for you, both Mailchimp and MailerLite need to be compared against each other.
Let's take a look at their features, advantages, and disadvantages to pick a winner.
Mailchimp Overview
Mailchimp is an all-in-one email marketing platform that was founded in Atlanta, USA in 2001.
It is widely popular not only because it is affordable, but also because it is easy enough to use for both novices and experts.
If you are a small business owner with little to no technical knowledge, you can still use Mailchimp because it has an intuitive user interface.
Mailchimp is widely used by big and small businesses, entrepreneurs, and freelancers.
Since it is easy to use, a marketer can use it to create email campaigns quickly.
We are a Mailchimp certified marketing agency and can help you with end-to-end email marketing services.
AUTOMATE MY EMAIL MARKETING AT SCALE
We manage your email marketing from start to finish, across different types of customers and buyer journeys.
MailerLite Overview
MailerLite is an email marketing platform that was founded in Lithuania, Europe in 2005. The fact that it has only 72 employees and a single physical office does not mean it is an inferior platform.
MailerLite is easier to use than Mailchimp and happens to be far more wallet-friendly as well. Its users are a mixed bag of nonprofits, freelancers, small and mid-sized businesses.
Mailchimp vs MailerLite: Ease of Use
MailerLite is easy to use because it has a minimalistic user interface. However, Mailchimp is easier to use because its personalised in-app messaging guides the user through every function.
Winner: Mailchimp


Mailchimp vs MailerLite: List Management
Mailchimp's list management feature is clunky, which gives rise to some serious problems. For example, if a campaign is sent out to audiences A and B, and a subscriber belongs to both audiences, that subscriber will receive the email twice.
MailerLite simplifies list management. Therefore, your subscriber will never receive duplicate emails with MailerLite, no matter how many audiences they belong to.
Winner: MailerLite
Mailchimp vs MailerLite: Email Templates
Email templates are important because they determine the appearance of your email campaign.
Nobody wants to see an ugly email in their inbox. Both platforms have email templates that are responsive and good-looking, so let's call it a tie.
Winner: Both
Mailchimp vs MailerLite: Email Automation
Mailchimp has ample automation options, but its automation editor is so confusing that a novice might be afraid to even try them out. 
In contrast, MailerLite has fewer automation options, but its editor is clean and easy to use. Plus, MailerLite even allows free users to use automation, something Mailchimp does not do.
Winner: MailerLite
Mailchimp vs MailerLite: Email Deliverability
Mailchimp used to be really good at delivering emails. Sadly, that's not the case anymore. In fact, their emails often end up in the Promotions and Spam folders, where they are unlikely to be seen.
MailerLite's emails, with its delivery rate of 96.9 as compared to Mailchimp's 86.9, typically land in the Primary tab, making it the clear winner.
Winner: MailerLite
Mailchimp vs MailerLite: Campaign Reporting
Campaign reporting helps you understand how a campaign has performed. Mailchimp has an edge because it provides in-depth campaign reports. This is something MailerLite is merely adequate at.
Winner: Mailchimp
Mailchimp vs MailerLite: Customer Support
MailerLite provides stellar customer support via email to both free and paid users. Mailchimp tends to favour paid users because only they can take advantage of customer support via email and phone calls. What's more, MailerLite is more inclusive because it provides support in multiple languages, not just English.
Winner: MailerLite
Mailchimp vs MailerLite: Pricing
Both platforms are marketed as affordable. However, MailChimp is not viable for those on a shoestring budget. A free plan is no longer an option when an email list crosses 2,000 subscribers. MailerLite saves the day by offering a 'Free Forever' plan. Even if you opt for the paid version, MailerLite is definitely cheaper.
Winner: MailerLite


Summary: The Biggest Difference Between Mailchimp and MailerLite
Both platforms have free and paid versions and are well recognised.
MailerLite has some clear-cut advantages over Mailchimp, like free automation, affordability, and great ease of use.
If you have a small budget, an email list of up to 2,000 subscribers, and want a reliable email marketing platform, go for MailerLite.
However, if you have a bigger budget and need an integrated marketing platform with advanced reporting features, Mailchimp premium is the one for you.
Our Approach to Email Marketing
We know how challenging it is to genuinely connect with your audience in today's overly saturated marketplace.
This is why we don't send generic email blasts.
Instead, we craft emails that are personalised for specific audience groups to deliver the highest response rates and ROI.
Our in-house artistic designers, brilliant writers, and HTML specialists are here to create beautiful email marketing campaigns for every device and customer.
Start growing your email list and send personalised emails to prospects.