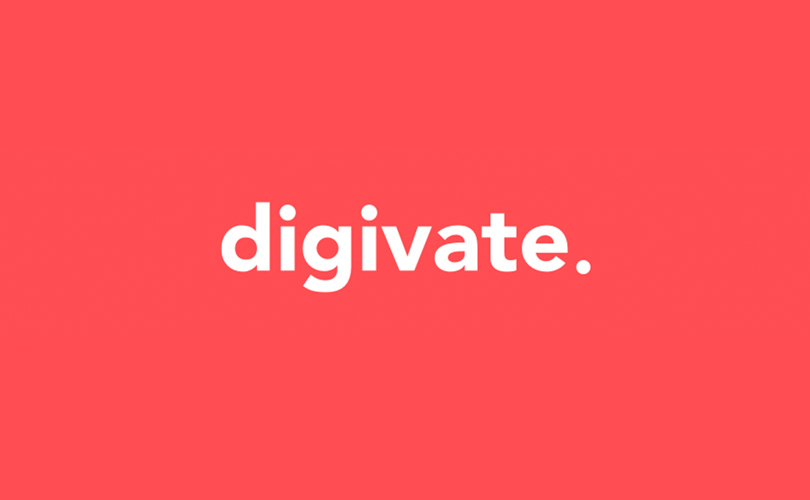 Consumers are being given more and more choice when it comes to ordering food online. What companies Just Eat and Hungry House started with their high street takeaway delivery has now morphed into more upmarket services like Deliveroo, that deliver top quality restaurant food direct to your door.
And it's not just complete meals being delivered – the last few years has seen the rise of recipe box delivery services, which include weighed out ingredients and the recipes to cook them at home. New frontiers in convenience are also being explored in grocery delivery, with same day and even robot delivery being trialled by some retailers.
As growth of the online food delivery industry – or EatCommerce as we've christened it (see what we did there?) – is showing no signs of slowing down, we've put together a list of the current trends and big players you should know about.
Takeaway Delivery
It all started with Just Eat, a Danish company who brought their service to 12 countries; and Hungryhouse, a failed Dragons' Den duo who went on to find funding six years later.
But these delivery pioneers are no longer solo players in the game, with the competition heating up and offering top quality restaurant food direct to your door. Here are some of the biggest names in the takeaway delivery market right now:
Deliveroo – the first company to offer home delivery from high street favourites like Nando's and Pizza Express, Deliveroo's orders have grown tenfold since its launch in 2015, and is due to make £130m in revenue this year. However, it doesn't come without its share of controversy, with drivers recently protesting in London over poor pay, and now planning to strike.
UberEATS – the new kid on the block, UberEATS followed its cabbie cousin Uber across the pond to deliver food from top restaurants and independents alike. After a successful launch in central London, the company now plans to move outside zone 1, and to Birmingham and other cities in the coming months.
Deliverd – aiming to deliver healthier lunches to workers, this Sheffield-based company is proving that the digital food revolution is not just for London. In addition to their healthy approach, Deliverd work alongside the Archer Project to train homeless workers and provide them with employment.
Recipe Boxes
Somewhere between a takeaway and a grocery delivery, recipe boxes deliver customers the exact quantity of fresh or dry ingredients required for a number of meals, and the recipes instructing exactly how to make them.
The appeal is obvious to hardworking millennials who want to cook, but don't have the time to search through recipes – let alone the supermarket shelves. The boxes also give you the opportunity to try new foods you might not usually go for, while factoring in any dietary requirements. Here are some of the top companies offering meal and recipe boxes:
HelloFresh – founded in 2011 by a group of Berliners, HelloFresh serve over 7 million meals a month to their subscribers across 9 countries. Offering the complete package of fresh and dry ingredients as well as the recipes to create them, they have fast become one of the biggest players in the recipe box market.
Gousto – similar to HelloFresh, UK-based Gousto offer customers everything they need to make a set of meals, to their door. Their USP is choice, with a new menu of 12 meals every week and a variety of add-ons to choose from.
Abel & Cole – established players in the organic grocery delivery market, Abel & Cole have ventured into the recipe box market. Theirs focus heavily on seasonal and wholesome meals, with options for vegetarians and calorie-counters.
Simply Cook – eschewing the fresh ingredients, Simply Cook deliver their recipe booklets along with the sets of dry herbs and stock pots to create them with – all customers need to add is up to six everyday ingredients. Overall a much cheaper option than the full recipe box services.
Grocery Shopping
No longer the preserve of major supermarkets, new players are fast joining the online grocery market to get their hands on a piece of the £9.8 billion in sales forecast for 2016. In fact, nearly half (48%) of Brits are now shopping for at least some of their groceries online – so there are plenty of customers for companies to target.
Offering new, convenient ordering options, and products unavailable in mainstream stores, these are just some of the new grocery companies challenging the supermarkets' online stores:
Amazon Fresh – the eCommerce giant recently launched its new grocery delivery service in London, providing easy ordering from existing Amazon Prime accounts. Now trialling is Amazon Dash, which allows customers to scan items in stores or their cupboards to automatically add it to their shopping basket for next time.
Farmdrop – aiming to bridge the gap between farmers and consumers, Farmdrop delivers products directly from producers to homes in London with a zero waste model. They are still relatively small, but recently secured £3m in funding from a Skype co-founder – so watch this space.
Hubbub – offering same day delivery from local independent businesses, Hubbub brings upmarket food to customer's doors. While only available in London at the moment, the company has identified 65 new cities where the model might work – but will focus on the capital for the next 12 months.
Food and Drink Subscription Services
While it's great to have complete meals and groceries delivered to your door, sometimes you just want a treat! With the subscription economy booming – Brits now spend 12% of their monthly disposable income on them – it's no wonder that food and drink brands have jumped on the bandwagon with weekly and monthly deliveries.
From healthy and wholesome to artisan and indulgent, these are some of the current food and drink subscription services you can sign up to:
Graze – the most well-known snack delivery service in the UK, Graze has grown considerably from its humble beginnings in 2012. In fact, the snacks have proved so popular that the company have since expanded to the USA, and recently made products available in UK supermarkets to much success.
Beer52 – combining the very current trends of subscription services with craft beer, Beer52 delivers exclusive and small batch beers to customers once a month. This year they secured a six figure investment to launch into the craft spirits market.
Pact – for caffeine addicts, Pact deliver a variety of coffee packages through the letterbox, focusing on Direct Trade sourcing and speciality beans. However, they recently failed to reach a £1m crowd-funding target for a scale-up – perhaps this is one the people aren't ready for yet.
Conclusion
With our lives busier than ever, these new ways to order food online are being welcomed by many. However, there is no sign of newer services replacing more traditional online delivery channels any time soon – supermarket giant Sainsbury's recently announced plans to hire an extra 900 staff in London to meet their online grocery demand.
So what's next for the sector? Takeaways delivered by drone? 3D printed pizza? Actually… both of these things have been attempted already. Instead, it looks like the next big trend might be about helping prevent food waste – company Too Good To Go has just launched in London, letting you order meals left at the end of the day for a fraction of the original price.
Whether the focus will be on futuristic delivery methods or environmentally friendly practices, there is much more to come from the food delivery industry over the next few years.