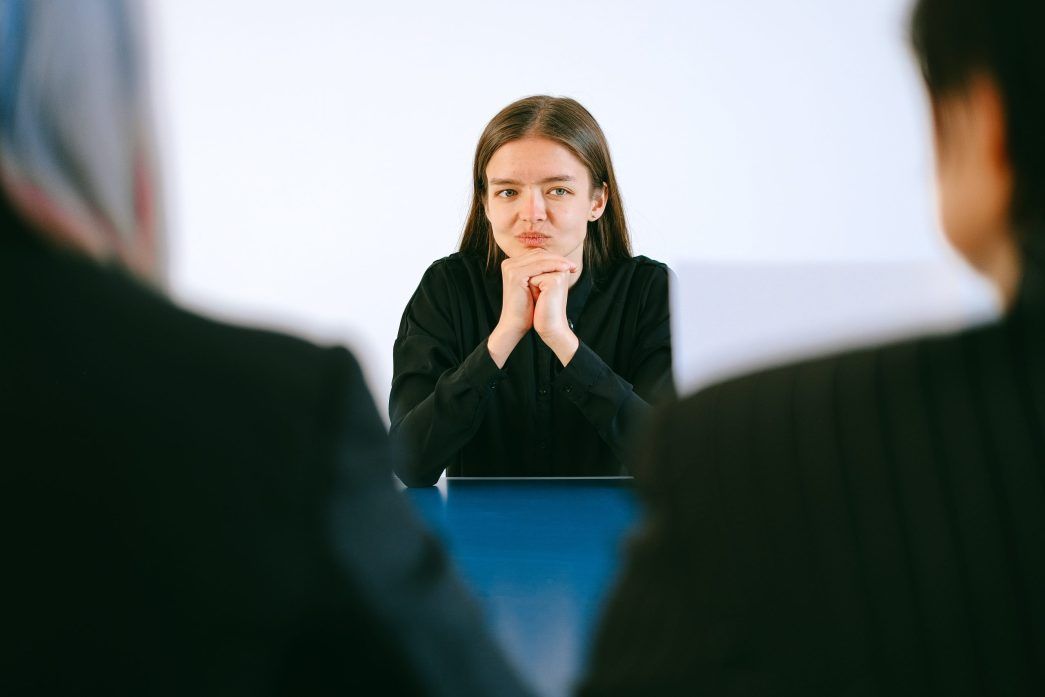 Digital marketing agencies use different channels to drive qualified traffic to your business (whether it's online or brick-and-mortar).
The ultimate goal of digital marketing is to convert a one-time visitor into a repeat and loyal customer.
But:
Do you really need a digital marketing agency to achieve this?
In essence, digital marketing is a series of trial-and-error undertakings.
Digital marketing agencies have done 1000s of trial-and-error tasks, so they have a better insight into what works for your industry.
A digital marketing agency such as Digivate can also set up omnichannel campaigns and support you with all aspects of running profitable campaigns.
It can also help to execute marketing campaigns without needing a large team.
Multichannel vs Omnichannel Marketing – How Can an Agency Help you?
Omnichannel and multichannel marketing are two separate marketing strategies used mainly in retail and eCommerce.
There is a lot of confusion between them because both use multiple channels to reach customers.
What's the main difference between multichannel vs omnichannel marketing:
 

Multichannel marketing

–

puts the channel and its best practices at the core of marketing with the purpose to reach as many potential customers as possible. The channels can be

search marketing

,

PPC advertising

,

email marketing

,

social media marketing

, print, mobile, retail stores, and more. Every channel is independent of the others with its own strategy and goals.

 

Omnichannel marketing

– puts the

customer at the core of marketing

to ensure a

consistent, unified experience at every touchpoint. For example, the dress you viewed on your laptop is the same you saw while browsing Instagram and the internet. The message is consistent, device-agnostic, and most importantly – customised based on your browsing behaviour.
It can also help to execute marketing campaigns without needing a large team.
Get real results with integrated marketing
How to Find the Right Digital Marketing Agency
The process of finding the best digital marketing agency can be daunting, especially if your time is already spread thin.
With over 25,000 marketing agencies in the UK – do you know how to tell the real deal apart from a mediocre one?
To find the perfect agency for your budget and needs, there are only 4 things you need to do:
Compile a long list of 10 potential agencies you want to work with
Read their case studies and online reviews to shortlist 3-5 agencies
Interview 3-5 agencies via email/call/face-to-face (5 questions provided below)
Meet the whole team to kick-start the partnership
To make your life easier, we put together 5 questions that you need to ask every agency you interview:
Interview Potential Agencies
To find the right fit when doing your search, keep your eyes open while keeping in mind your specific needs.
Interview and screen as many digital marketing agencies as you can: ask friends for referrals and read online reviews/testimonials when compiling your list.
5 questions to ask digital marketing agencies:
Once you've shortlisted 3-5 agencies you want to speak to, ask them these 5 questions:

1. Clarify your marketing objective and ask if they've achieved this for a previous client
Know what you want before talking to an agency, because your objective impacts the choice of your agency. There are agencies that are great at integrated marketing, those that are strong in few core channels, and others that only specialise in certain industries.
You should ask the agency for detailed case studies and references of previous clients similar to yours to see how exactly they improved their business.
2. Ask the agency what they define as "success" for your particular goal
You don't buy services, you buy results.
Make sure that the agency you hire offers measurable solutions to your particular business objectives.
A great digital agency will spend time talking to you to understand your business objectives and will ensure the strategy is tailored to your requirements.
The best digital agencies report on meaningful KPIs that drive business growth. KPIs like "increasing traffic" or "increasing social media followers" are vague and mean very little, while specific goals like "organic revenue", "increase in conversions" or "number of signups" are what drives business growth.
RELATED: 7 Things to Look Out for When Hiring an SEO Agency
 3. Ask to see examples of their reporting

Find out if they report monthly or quarterly? Do you like their presentation? Do they provide samples? Are their reports customisable? Hire an agency that reports progress as often as you want and their reports should track the progress of your own KPIs which must also contain actionable insights based on data.

4. Ask if they provide any ROI forecasts

If the agency has a lot of experience in your industry, they should have some indication of ROI.
Ask what is the timeline for the expected ROI for your business goals?
And, while predictions are good, ask for proof (like case studies).

It can also help to execute marketing campaigns without needing a large team.
Try our free marketing ROI calculator
5. Ask about the terms of their contract
How long is the contract? What are the cancellation or renewal options?
If they don't deliver the expected results, make sure there isn't a lock-in period in their contract.
PRO TIP: As you go through the questions above, pay close attention to the clarifying questions they ask you. The depth and quality of their questions is an indication of their overall understanding of digital marketing and your brand. 

Meet the Whole Team
Once you picked the agency you want to work with, meet the whole team, not just the suit/business manager.
Why it's important?
People work harder for a client who makes an appearance, asks for names, and builds a rapport with the team.
RED FLAG! Beware of agencies who don't want you to meet the whole team. They may be a glorified middleman engaged in a string of third parties and aren't doing digital marketing themselves.
How to Know if a Digital Marketing Agency is the Right Fit For You?
1. Great agencies have proven successful experience in your industry
Ask to see case studies and testimonials. Read agency reviews online. Ask how many years on average clients stay with the agency?
Knowing the average length of time that clients stay with an agency says a lot about their ability to deliver on promises.
2. Great agencies attract great employees
Check the previous experience of their employees. If they come from great companies or have done impressive work, you can be sure you're in good company.
You can easily find information about agency employees on LinkedIn.
3. Great agencies are great communicators and a pleasure to work with
You'll be spending a lot of time working with your digital agency, which means good rapport is important. You need to be comfortable working closely with the agency's team on a regular basis.
Great agencies are honest, transparent, and prompt in their communication.
4. Great agencies have a strong online presence
Spend some time exploring their website, social media channels, and other outlets.
Do they have an updated website and a blog?
Are they active on social media?
Do they rank high in search engine results?
Do you like what you see?
The diligence and proficiency with which they market their own content will be a good indication of how they will market yours.
Smaller or Bigger Digital Marketing Agency – Which is Better?
The average retainer for a digital marketing service is anywhere between £500 to £20,000+ per month. Below are some pros and cons of big vs small agencies.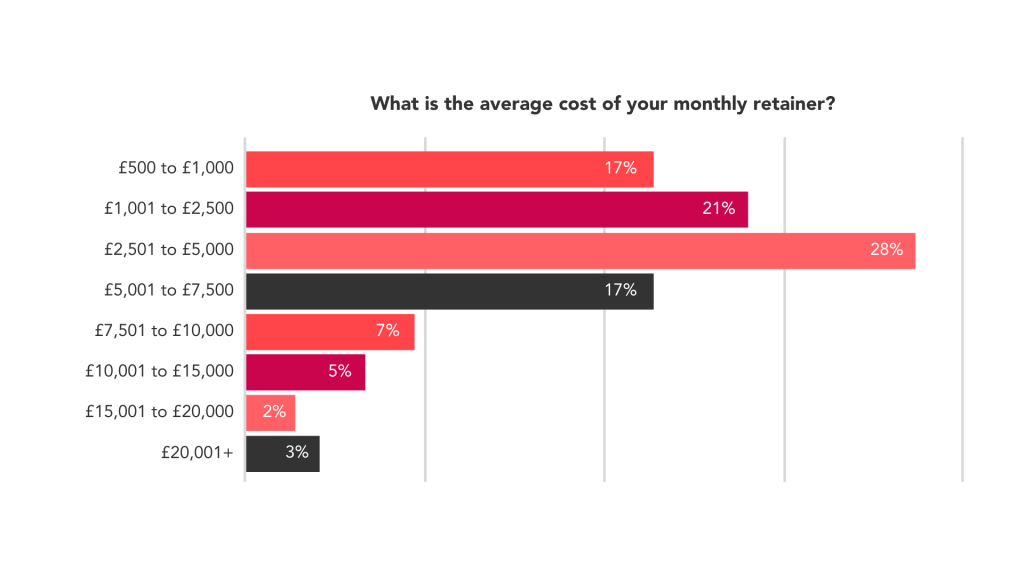 Bigger Agencies Have More Resources
Bigger agencies have more resources to address your needs: a team of SEO experts to improve your ranking, web developers to build your website, conversion optimisation specialists to motivate customers to follow through, and data analysts to show how all these elements come together. Having all this manpower in one place is certainly beneficial to your brand.
Smaller Agencies Are More Attentive
You won't get the same level of customer service with a big agency that you will enjoy with a small one.
In big agencies, you may be assigned to an account manager who's already working with a dozen other accounts.
This means their time is divided.
If you seek responsive, attentive, and highly personal digital consultants, a smaller agency may suit you better.
Smaller Agencies are More Experimental
Bigger agencies have an established corporate atmosphere while smaller ones are more laidback and employee-centered.
How will this impact your digital marketing activities?
A company's culture can stifle or encourage creativity and innovation. If team members feel empowered and valued, they are more motivated to share ideas, brainstorm together, and come up with innovative ideas for their clients.
This atmosphere may not always be welcomed in bigger agencies.
Bigger Agencies Cost More
Operating a big office means larger expenses on employee's salaries, benefits, and actual operations.
Small agencies have fewer expenses, hence, giving them the ability to offer clients a lower price.
Smaller Agencies Are More Flexible
Due to limited resources, smaller agencies may be pickier with the clients they work with.
This means they have more time to service the ones they onboard.
For example:
If you have last-minute changes or need a quick call to get clarification – a smaller agency is more likely to act quicker.
PRO TIP: If this is your first time hiring a digital partner, opt for a small agency as you'll need a team who is flexible and willing to work with you as you figure things out yourself.