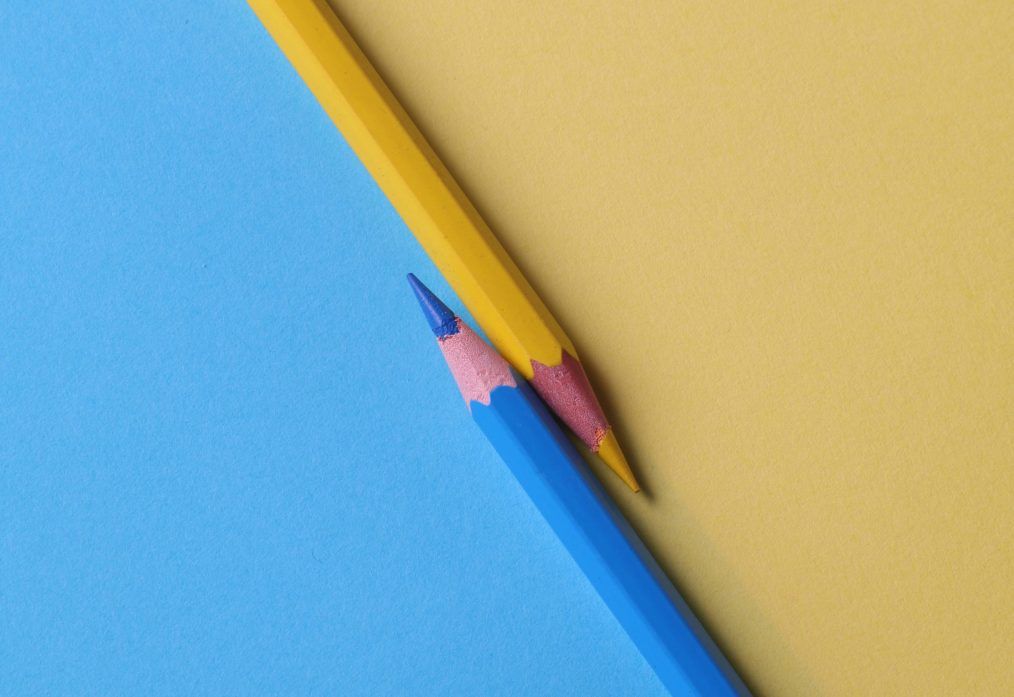 It goes without saying that 2020 was a harrowing year due to COVID-19. However, even a pandemic did not deter brands from getting creative and putting out meaningful content on a small budget.
Here are 4 brilliant digital marketing campaigns of 2020 we loved:
1. NCDV: Abusers Always Work from Home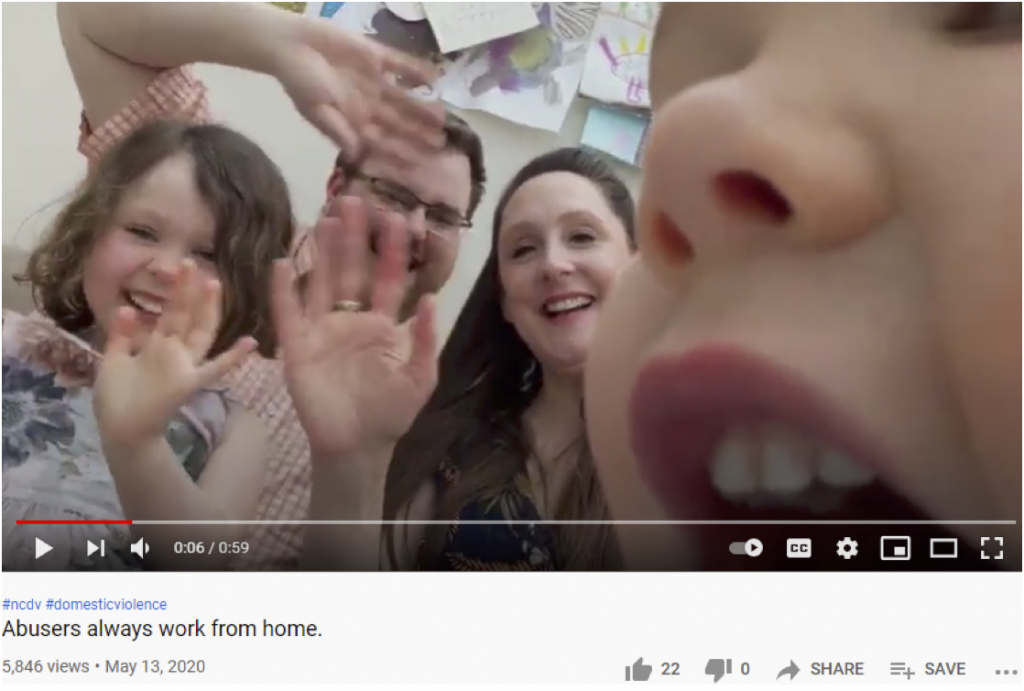 The UK's National Centre for Domestic Violence (NCDV) addressed the rising cases of domestic violence in lockdown with its 'Abusers always work from home' campaign. 
Being a non-profit organisation, they did not have a budget for the campaign. However, using the power of creativity and storytelling, NCDV came up with an online 60-second advert in the style of a home video. 
The advert shows a couple and their children spending time at home in lockdown.
They seem like a regular family and look happy– until certain scenes make it clear that they are anything but. 
The father is being physically abusive to his wife and children. The voiceover in the background informs how domestic abuse is a silent threat that affects millions. The ad abruptly ends with a message: "Domestic abuse incidents are up 49%. We can help with free legal injunctions."
Why It Worked
Simple and immersive, the advert struck a chord with viewers, including celebrities and victims of abuse. In fact, NCDV saw calls for help increase by 25% owing to the campaign.
2. Ann Friedman: The Ann Friedman Weekly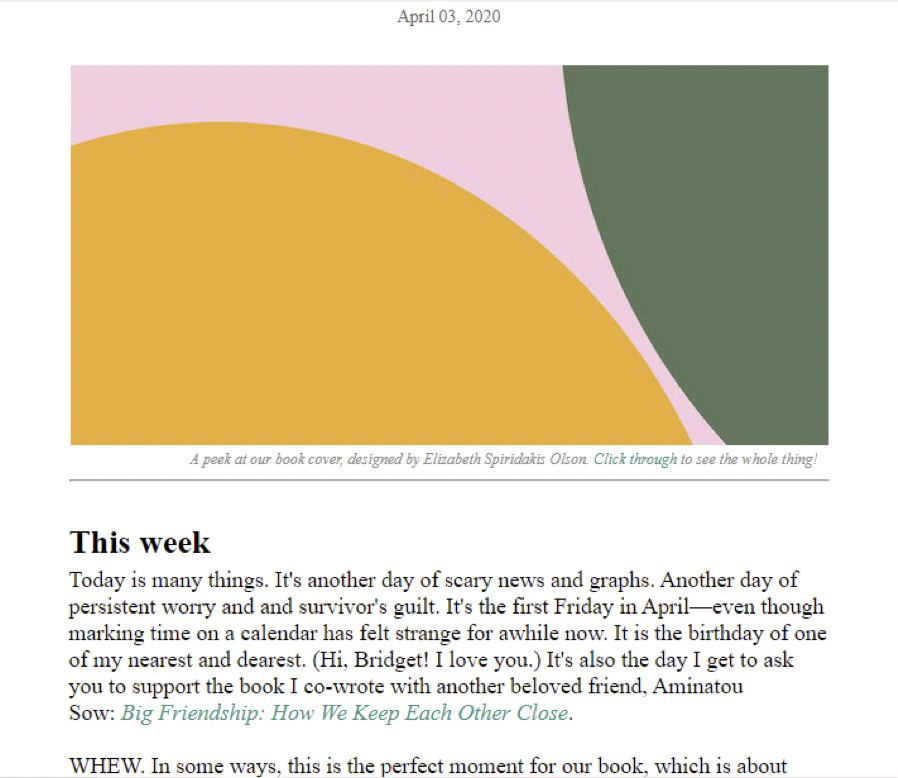 2020 was the year of the newsletter. 
However, American journalist Ann Friedman has been making money from hers since 2013. Her weekly newsletter, The Ann Friedman Weekly, has two versions: free and paid. 
Her newsletter format is simple yet ingenious.
Each email is conversational and contains relevant links to articles handpicked by Ann. It also includes fun GIFs, paid classifieds, and shout-outs to readers. The newsletter feels personal and non-salesy; the book promotion in the above image is an exception, not the rule.
At just $15 per year, the paid version offers a lot more than the free version, namely quirky pie charts, exclusive writing, and occasional discounts.
An early adopter of the newsletter medium, Ann has thousands of engaged subscribers. To put her power to good use, she recently set up a well-paying fellowship for two new and upcoming writers. The response her December 2020 Tweet received only goes to show her connection with her readers.
3. Dress Up: #dressuplove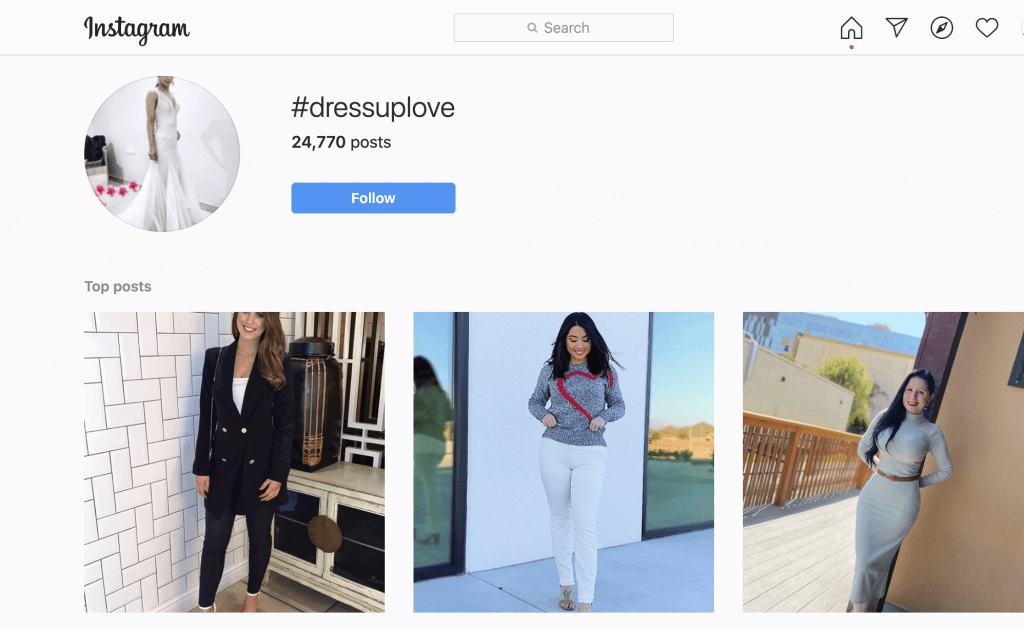 Dress Up, a US-based women's clothing brand made the smart move to connect with their target audience by showcasing real women modelling their clothes. After all, seeing regular people rocking trendy clothes tends to have a strong appeal to most customers. 
Using the hashtag #dressuplove on Instagram, they often post pictures of customers showing off their latest purchase.
A quick look at their Instagram page shows that posts featuring real women get more likes and engagement than posts featuring female models. 
In fact, on a dedicated Collaborations page on their website, Dress Up invites both customers and social media influencers to post photos with the hashtag.
GROW YOUR BUSINESS ON SOCIAL MEDIA
Why It Worked
With the reward of a chance to be featured on the brand's Instagram, people are happy to oblige. This is the secret behind the brand consistently churning out great user-generated content that connects with their target audience.
4. MindPeers: #IGoToTherapySoWhat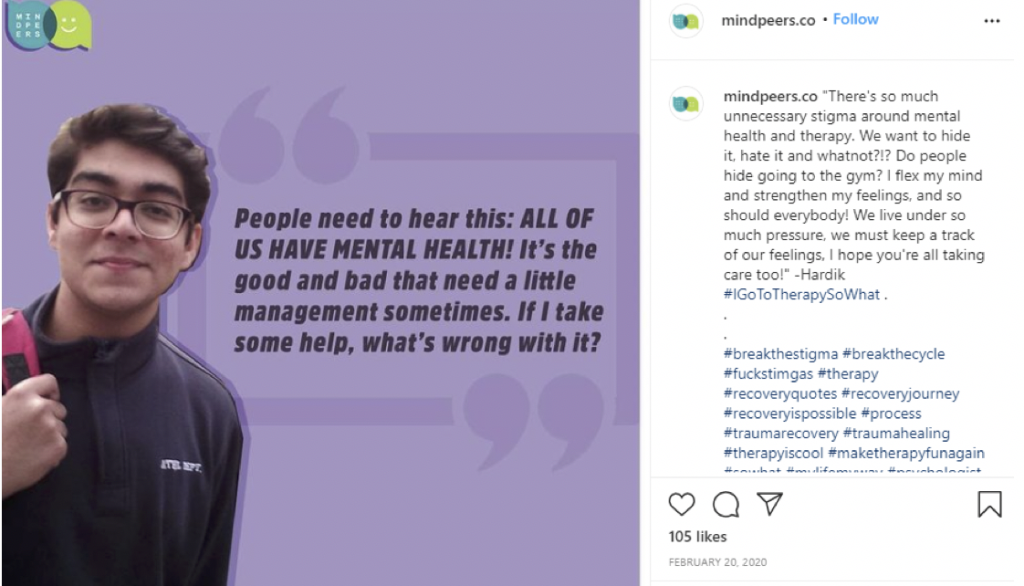 Mental wellbeing startup MindPeers was founded by Kanika Agarwal in January 2020, just a few months before the COVID-19 pandemic set in.
Branded as India's first self-care platform, the tech startup aims to provide quality and affordable mental healthcare to individuals, schools, and organizations. 
But in a country like India, where having a mental health problem alone is considered shameful, seeing a therapist is an even bigger taboo. 
The company, therefore, had to destigmatize both mental health problems and therapy at the same time. That's why they launched their Instagram hashtag campaign #IGoToTherapySoWhat. 
It featured regular people like you and me talking about why they go to therapy – and why it's completely normal to do so. 
Why It Worked
The brand's move to raise awareness without getting preachy or relying on famous individuals was timely and clearly paid off. MindPeers is already one of India's leading mental health platforms in the span of just one year.
Final Takeaway
You don't need to be Coca-Cola or Asos to nail your digital marketing and get people talking. We hope the four ideas above inspired you to think big no matter your budget.
Need some help coming up with creative campaign ideas? Contact us here.