We regularly achieve lifts in revenue of over 90%.
Our Conversion Rate Optimisation work will help turn your visitors into paying customers.
Our methodology is informed by psychology, behavioural economics and neuroscience, because people don't buy from websites.
People buy from people.
What is CRO?
Conversion Rate Optimisation is the practice of continually improving a website in order to generate more conversions. These can be small changes, from images to headlines and copy, or larger, more radical redesigns of whole pages.
If you want to increase the revenue that your website generates, you can turn more of your site visitors into paying customers with Digivate's Conversion Rate Optimisation services.
The biggest brands with the largest revenues have conversion optimisation strategies. Why? Because time and time again, Conversion Optimisation has proven to be the most effective way of getting instant lifts from the smallest changes.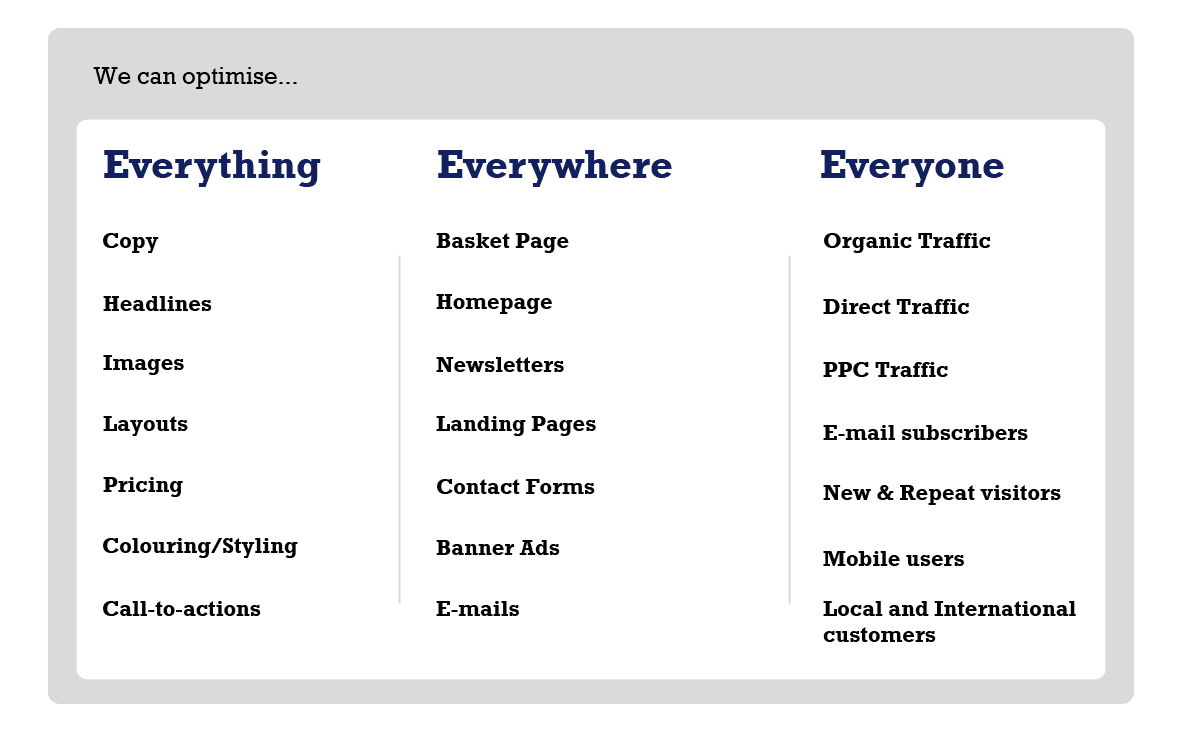 CRO is the missing piece in your marketing puzzle
Most marketing strategies are based on acquiring more traffic or getting bigger audiences by any means necessary. This is done instead of carefully optimising the sales funnel simultaneously. Prioritising traffic is an out-dated approach and your revenue size will always be limited by your available marketing budget.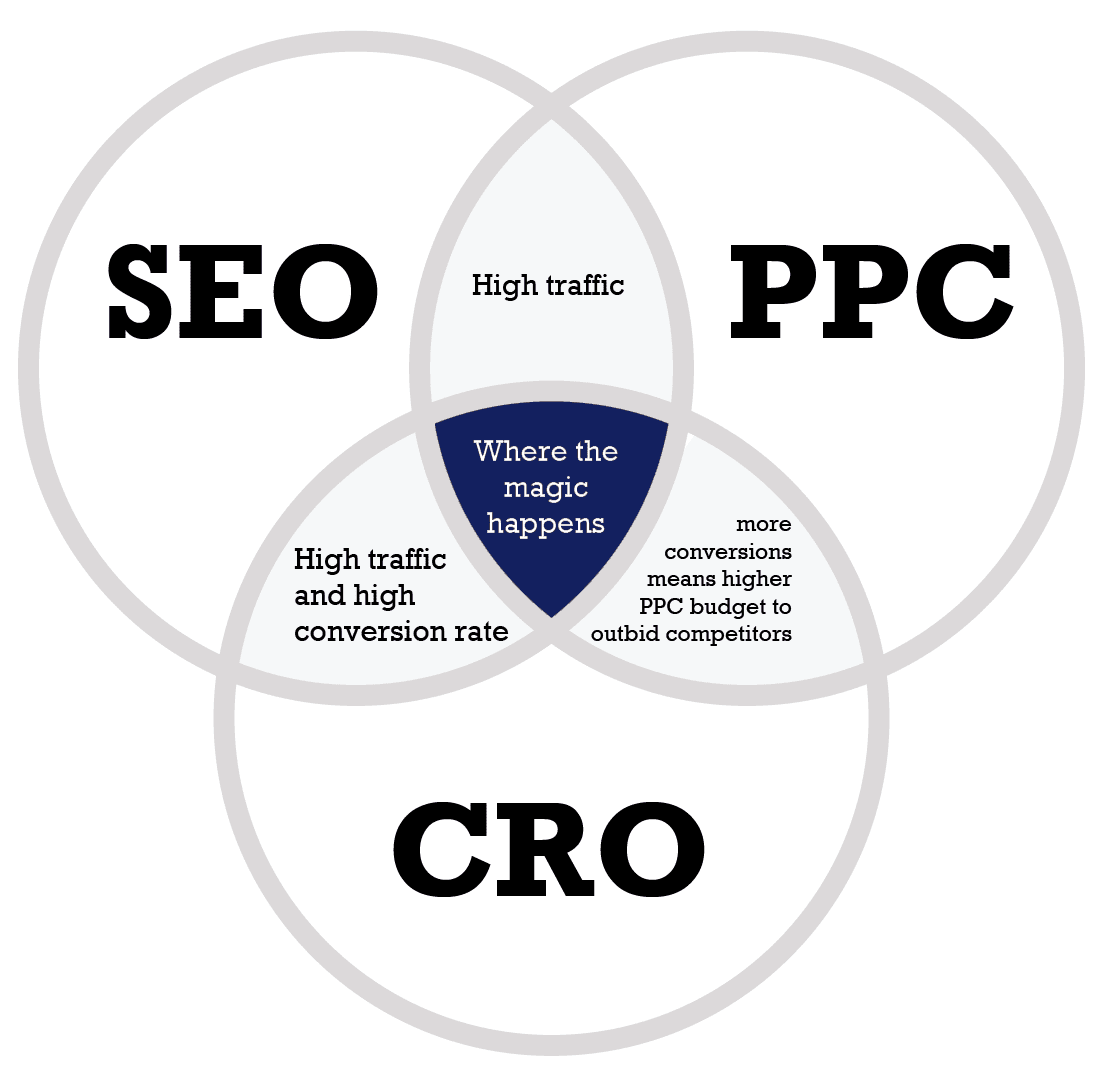 Try focusing instead on the traffic you already have. Imagine if twice as many visitors converted into leads or sales from your current stream of traffic. What would that do to your bottom line?
Some of the major benefits of Conversion Optimisation:
CRO makes your current website more efficient which generally means you don't need to rebuild your whole website (yet again).
There are always "quick wins" or "low hanging fruit" up for grabs that can improve your bottom line rapidly
Every single change can be split tested to prove how effective each fix is – this will give you a transparent view of your return on investment.
Most often, CRO makes our clients' websites and marketing twice as effective
It works by helping search engines and people to find and use websites.
The Digivate approach
Conversion Rate Optimisation has only been mainstream since 2013. A lot of agencies are only now adding this to their offering, without any real industry experience. Our Conversion team have been working on websites to increase conversion rates since 2004, which is before the term "Conversion Rate Optimisation" was even coined.
The reason we are pioneers in this field is because we apply our psychology knowledge to every website we work on and optimise. Psychology is used as the basis of our research and methodology; we know how to address your buyer's hidden anxieties, how to communicate effectively with your client base, and how to remove the unconscious blocks that are stopping your customers from filling out that form or clicking that button.
The first thing we do for all of our clients is complete a comprehensive Psychological "Quick Wins" audit of the site to make sure they can apply quick, easy fixes to lift conversions as soon as possible because we believe that our clients deserve to see immediate results.
Following the 'quick wins' we bring our clients, the foundation of our methodology and our process is informed by a myriad of tools and disciplines:
Psychological Auditing and analysis of the sales funnel
User behaviour tracking and heat-mapping
A/B and multivariate testing
User Research
Real-time behaviour analysis
Data analysis
Competitor Analysis and Benchmarking
Methodical wireframing
Page and site level tweaks and changes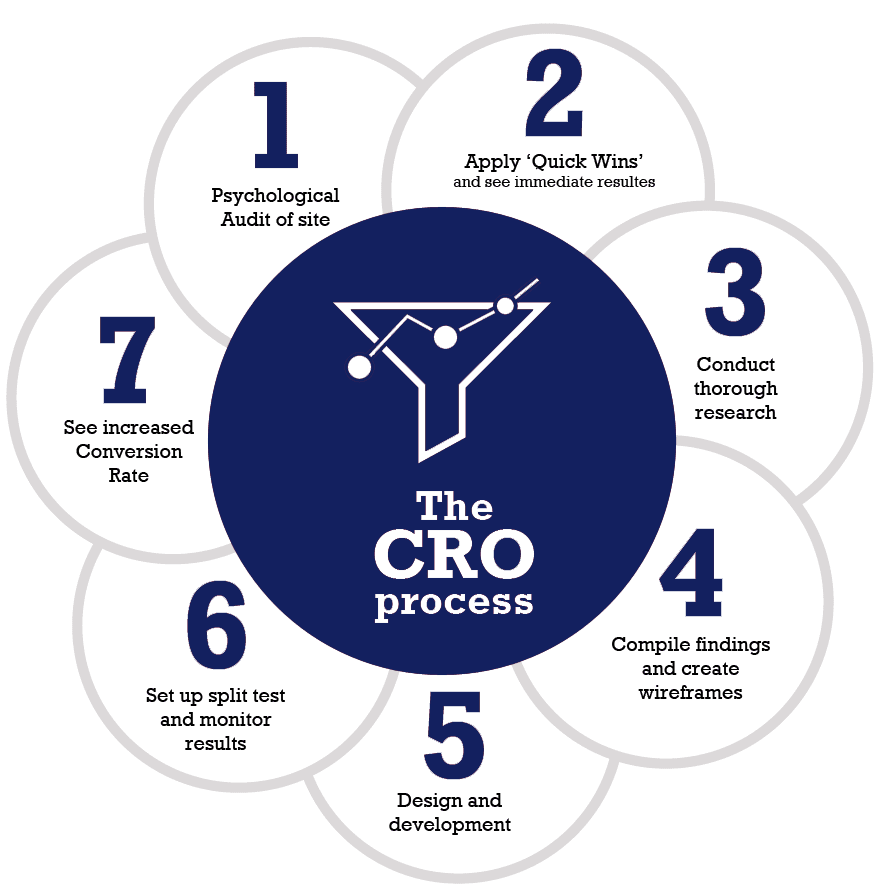 The application of our methodology is truly diverse. We can start with one page, a three-stage sales funnel, or even a whole 800,000 product e-commerce store.
Are you ready to find out our secret for making your website twice as effective?