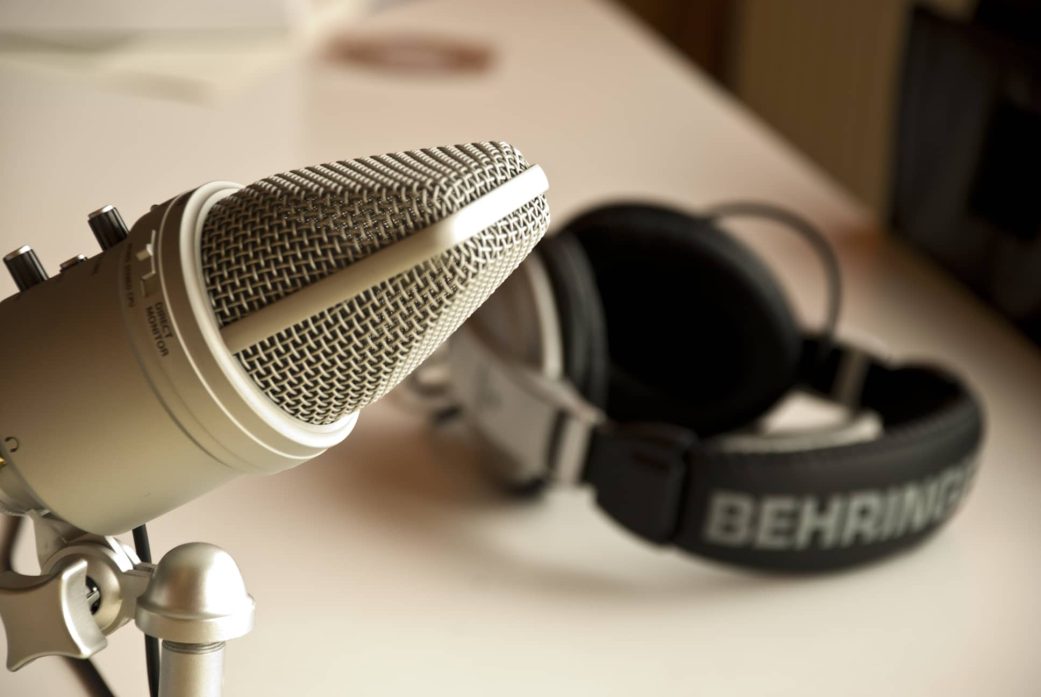 As Social Media Marketers, we're always looking out for the latest tools, app updates, algorithm changes, viral videos – the list goes on! Even though we like to set aside a fair amount of time for reading up on the latest social media buzz, new trends and industry changes means there's always something new to learn.
There are many ways in which we keep track of all the social media news out there, and one of our favourite ways is listening to Podcasts. While we don't always believe in multitasking, switching on a brilliant podcast while getting on with your day to day activities helps ensure that you know what's going on in the industry without having to set too much time aside to read blog after blog. More than that, podcasts are a great way to learn something new, help adjust your existing campaigns and confirm that your own methods are working.
Below is a list of some of our favourite Social Media podcasts out there that you need to start listening to. Each of these shows is wonderfully unique in the way they share news, helpful advice and experiences within digital marketing – and are hosted by some of the world's leading social media and online marketing experts out there!
1. Social Pros Podcast
The Content Marketing Awards winner for Best Marketing Podcast, SocialPros is a must for all! The podcast looks at countless topics revolving around social media, digital and online marketing; and offers advice and insight into the industry in a way that you'll find easy to follow.
Hosted by Jay Baer (Convince & Convert) and Adam Brown (Salesforce), each episode runs for 35-60 minutes on average and is filled with great conversations and practical advice for both beginners and more experienced marketers and entrepreneurs. Special guests from some of the biggest brands also share their own experiences with social and how social media has helped them grow as businesses – and even as their own personal brands.
2. Social Media Marketing Podcast (via Social Media Examiner)
One of our favourite blogs also does a regular podcast! The Social Media Marketing Podcast is an incredibly useful show for marketers and business owners working with social media. Much like the Social Media Examiner site, the podcast is full of tips and suggestions on how to make your social marketing campaigns better – using success stories as examples and bringing in marketing experts to interview.
Each episode runs for roughly 40 minutes with its host, Michael Stelzner, talking through both general marketing topics and the technical, data-driven side of social media marketing.
3. Content Inc. Podcast

If you're really short on time throughout the day, the Content Inc. Podcast is perfect for you. Each episode is only 3-10 minutes long but still tackles lessons that marketers and business owners can use to help improve their own marketing strategies.
Content Inc. focuses on helping entrepreneurs and startups build audiences with quality content and their podcast is a reflection of their ethos. Not necessarily focused on Social specifically, the show discusses a number of problems within content marketing, creation and promotion and the ways to solve them – often using topical or real-life experiences as examples. Host, Joe Pulizzi talks you through some of his own experiences to tackle content marketing in general.
With over 125 episodes up, we're sure you'll find a lot of inspiration and ideas that you can put into practice regardless of the size of your business.
4. Maximize Your Social with Neal Schaffer
Maximize Your Social is an incredibly useful podcast with endless actionable tips and tricks for social media marketing. Lead by one of the world's social media leaders, Neal Schaffer, each episode lasts roughly 20 minutes and leaves you with practical advice that businesses can use to maximise their social campaigns.
With great guests from various industries as well as big names in social media, listening to each episode allows you to gain insights that you may not come across in your everyday work. Maximize Your Social covers a number of social media topics on all the different channels – from Facebook to Pinterest – so you're sure to learn valuable lessons in areas you might not consider a strength.
While mainly focusing on Social Media, Schaffer also takes you through other key areas of digital and online marketing – making it a great show to listen to for general marketers, entrepreneurs and business owners alike!
5. Social Media Social Hour
Social Media Social Hour is full of episodes that walk you through some of the most common and some perplexing problems within social media marketing. Host, Tyler J Anderson (Casual Fridays), gets together with top brands and social media influencers every week to discuss ways in which marketers and businesses can make social media marketing work for them.
Each weekly episode runs for roughly 30-40 minutes with social media experts and brands sharing their wisdom as well as useful tips that businesses and marketers can put into action. A definite must-listen if you're looking for great conversations that tackle topical digital marketing issues!
6. Social Zoom Factor
Hosted by one of Forbes' Top 10 Social Media Power Influencers, Pam Moore, this podcast is wonderfully lively and packed full of advice on how to use digital marketing and social media to drive results in your business.
Each 30 minute Social Zoom Factor episode discusses specific questions Pam Moore comes across in social, general digital marketing and branding, and shares tips to help improve your own social media strategies. The show offers more direct advice on solving some problems that both digital marketers and business owners come across when it comes to social media.
If you're looking for a podcast that provides brilliant insight into digital marketing and technology – and is brimming with energy, Social Zoom Factor won't disappoint!
These podcasts are some of the most useful resources you can find online. They provide an inside look into the industry and will no doubt teach you something new – whether you're a seasoned pro, entrepreneur, social newbie or business owner.