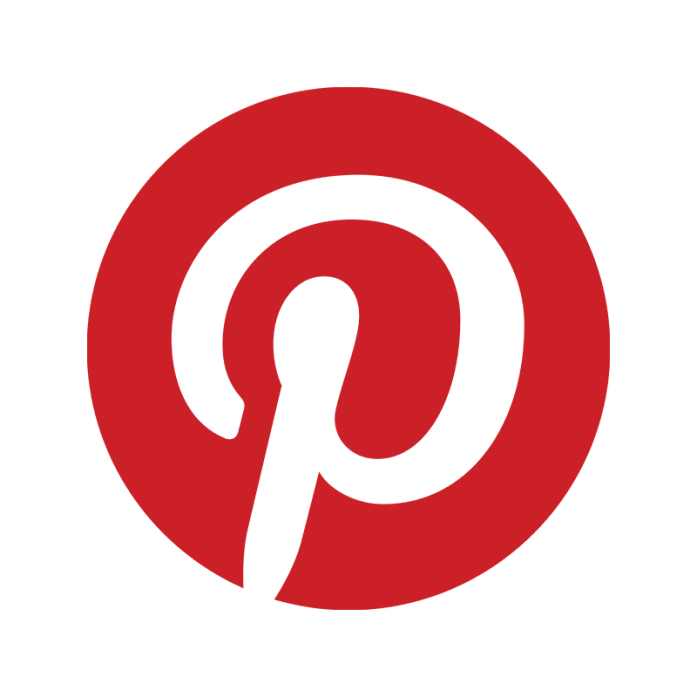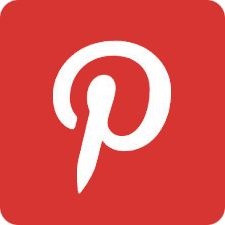 So you read our last two posts and decided you just couldn't get enough eh? Well welcome back to our social media series; we're bringing you quick idiot's guides to social media sites to get you started on you social media marketing journey. This week, it's every foodies' favourite:
Pinterest – A Beginner's Guide
Pinterest is the relatively new kid on the social networking block. But it's by far one of the fastest-growing sites around; in fact, it's the fastest site in history to get 10 million unique visitors. Having read our last social media posts you should be now know that photos are just about the most shareable thing on the internet. So it's no wonder this upstart of a company has grown so fast. But if you're not selling dessert or drinks you might be thinking…
Pinterest is for Foodies, It's Not for My Business

If this is what you're thinking then you, my friend, need to broaden your horizons a little. If your product is photogenic then Pinterest is for you. You might not think that your site is relevant to Pinterest users, but it can be used for much more than just images of food (although some of those cakes look amazing!). It's true that certain industries will benefit more from Pinterest than others, and there are some industries whose demographic are unlikely to be found there, but many brands can find great success on Pinterest.
There are countless boards dedicated to perfect sunsets, food, beaches and pretty much anything that looks great in a photo. Travel agents, pin your destinations! Clothing brands, pin your clothes (both literally and figuratively)! The list of industries that can benefit Pinterest is endless.
But Pinterest isn't just about the photos. Yes they grab people's attention, but that photo will, more often than not, link back to another site. And that's the beauty of Pinterest. Essentially, it's one giant creative notice board. Don't have time to look at that recipe now? Pin it, and come back later. Haven't got a spare minute to find out how to decorate your living room in Parisian style? Pin it, and come back later. By using Pinterest you're inviting your customers to come back a time that's convenient for them, because you will always be there ready and waiting.
You're building brand trust as well as grabbing some attention, and it clearly works. Pinterest is a community; its users value each other's opinions and recommendations, and research shows that Pinterest users spend the most per referral than any other social media user. In fact, the average social shopper from Pinterest spends $140-$180 (£86-£98) compared to $60-$80 (£37-£49) from shoppers from Facebook.
But What Do You Post?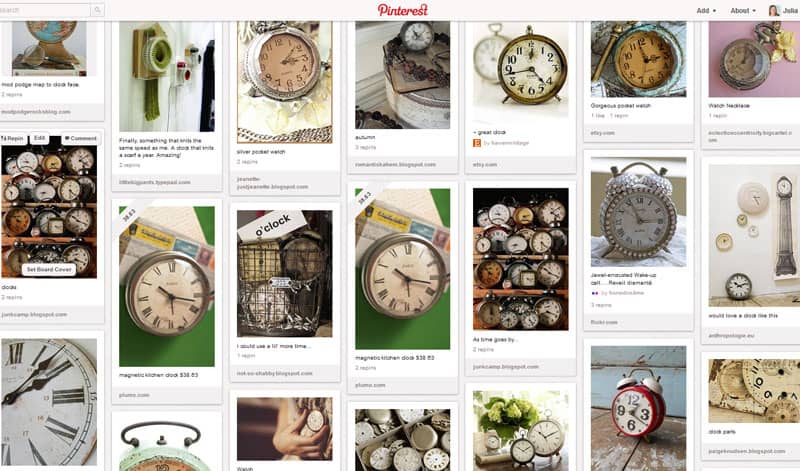 80% of all pins on Pinterest are re-pins so if you're wary to start by pinning your own stuff then start here. First things first:
Pin new industry news and re-pin what others want to see.
Use key influencers to help build brand awareness. Invite them to collaborate on group boards and ask mutual board followers to post as well. This not only raises you profile but shows that you engage with your followers – yet another thing that help get you customers!
As it's an image based site you'd probably be surprised to find that there's a 23% increase in re-pinning for brand images that don't show faces. It seems that users would rather not look at each other's pretty little faces so focus on pinning images that aren't of people.
If you're directly B2C then include the prices of your products if you pin them – there are 36% more likes on pins that include prices.
But if you're selling a service try and help your customers out – there's an 42% higher click-through-rate for tutorial and guide pins.
Use bright colours with warm tones. This might sound odd but images with red, orange and brown tones have twice the amount of pins than colours like blue.
Pin mid-afternoon and late evening. Pinterest's busiest times are 2PM-4PM and 8PM-1AM but make sure you tailor your pinning times to the time zone of your target audience.
Most importantly:
Always remember to give credit where credit's due! If you're sharing an image that isn't your own, say where you got it from. And if you're re-pinning a post try and find the original poster to give them the credit they deserve.
You always need to credit the image but you can change the caption text to anything you like and you should always tailor it to suit your brand image. Invite users to click through to your content, share a tip or even just give some basic information.
Tools of the Trade
Like other social networks, there are loads of useful tools that you can use of optimise your effectiveness on Pinterest. Tools like Viraltag can be used to schedule pins and posts throughout the day so you don't have to spend all your day doing the social media rounds. Use Curalate and PinAlerts for all your technical needs. Curalate works rather like Facebook Insights; you can discover what drives your traffic, measure you engagement levels and how people interact with your pins. And you can use PinAlerts to receive instant notifications when you've got any engagement.