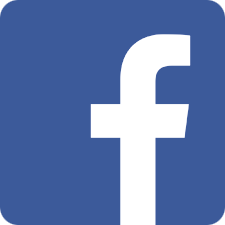 So here we are again. Glad you could join us. Once again we're delving into the ever-changing world of social media to provide you with the basics to get you started on your social media strategy.
So without further ado, here's the next post in our Social Media series:
Facebook – The Basics
Ah Facebook, it's the original and still the biggest social network there is. Now I know that Facebook is by no means the first social network ever made, but it is one of the only ones from "back in the day" that is still standing, and still standing strong.
If you want proof of how much of an impact Facebook has on our lives here's a little known statistic for you: 1 in 7 minutes spent online is spent on Facebook (and, incredibly, this rises to 1 in 5 in the UK)! If Facebook were a country it would take up one 7th of the world's population.
Suddenly, you're thinking of spending a lot more time on the company Facebook page aren't you?
But, just like Twitter in our last blog post, treating your company Facebook page in the same way you would your personal profile is going to get you nowhere fast. Before you start posting left, right and centre you need to stop and take stock of what it is you want to say about your brand and what your users think of your company.
What's Your Image?
Can you get away with the light-hearted tone that prevails on Facebook? If you're selling biscuits you probably can. But remember, if your company image is that of the consummate professional then its better used for networking rather than funny pictures. No-one wants to see pictures of the office party for a tax law firm, it doesn't send out the right image. But remember, if you're B2B, you're still selling to people, you can show the human side of your company.
Use Facebook's Data Insights to see what actually drives traffic; look at when your fans are online, which previous posts have garnered the most attention and compare your fans to Facebook users as a whole. Are they more engaged? Do they like to post on your page? If so you need to post things that create engagement; if your fans like talking to you, give them a reason to. Almost as important as the content is when you post it. There's no point posting the greatest content ever at 11AM if all of your users are active at 7PM, you'll just get lost in their news feed. Don't try and guess when you should be posting, use Insights to compile all your data. You might be surprised at what you find; for instance did you know that Facebook's most active period during the week is Wednesday afternoons? Probably not, so make sure you know your audience.
When it comes to content, don't just post and hope for the best, again, use Insights data to see your most popular posts. Of course this does involve a little trial and error, but you can use your Facebook page as a market research centre. If you want to know more about what your customers like, how better to find out than to ask them directly? Ask people to like their favourite destination photo or to answer where they would go on their dream holiday. Collect the data and use it to help you tailor both your Facebook posts as well as develop marketing and publicity campaigns.
Be Professional
If your page doesn't received too many complaints from disgruntled customers then keep your wall posting preferences open to everyone. But if you tend to get quite a lot of queries and complaints on your page, maybe you sell thousands of products, or have just changed your most-beloved product so you're currently receiving more than usual, you should think about changing your wall posting preferences to admin only. Just remember to invite fans to private message you and always try to resolve the issue as quickly as possible.
If you want to reach a mass-market, nowhere is better to advertise yourself than on a social media platform. Take the UK for instance. Great Britain has a higher percentage of social media users than anywhere else in the world. 52% or Britons use social media. A staggering 94% of Britons aged between 18 and 29 use social media.

How do I do it?
Depending on your industry, you need to tailor your page to meet the interests of your target audience. Of course you already knew this; you know who your market is. But, as we've talked about in previous posts, social media is not about blatantly advertising your products. It's about engaging with your customers and building a loyal following.
Material on Facebook needs to be easily shared; pictures are a great example of this – you can view them instantly (instead of being directed to a new site as with a news story) and you also have the option to like, share, and tag others into a photo if you share it. Not only is it great for sharing but very easy to do if you're strapped for time. Just remember, if it's not a photo directly from your company, you should always credit the image in case of copyright laws.
When it comes to images, for your company profile and cover photo don't use generic stock images, they look cheap and show that you haven't put time, effort and thought into your social brand. The company logo is best for your profile picture, but you can use anything you want for your cover image. Change it to fit with promotions or events, showcase new products, or even just a reminder of where to find you.