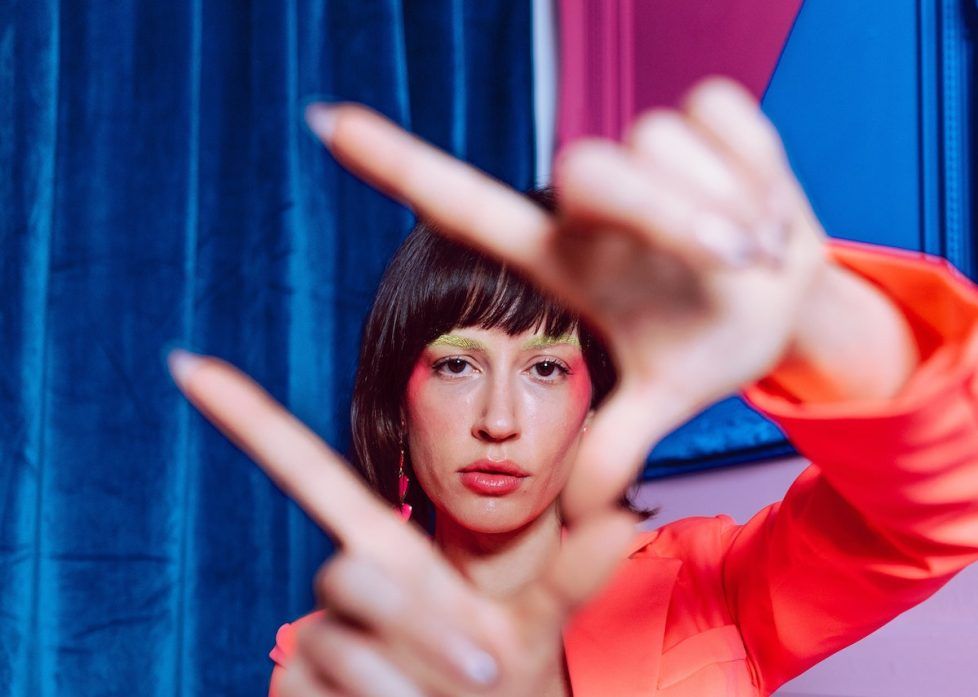 For many, TikTok is a mere recreation – even a passing fad.
But one thing is for sure:
TikTok is the fastest growing social media platform in history with over 2 billion downloads and 689 million highly engaged 16-24-year-olds globally.
Since its launch in September 2016, TikTok has rapidly become one of the most talked-about social media platforms – boosting TikTok's eCommerce viability to new heights.
It can also help to execute marketing campaigns without needing a large team.
What is TikTok?
 TikTok is the fastest-growing social media platform that's all about short videos of up to 15 seconds.
 Much of the platform is centred on content that combines music, dancing, and lip-syncing (TikTok acquired Musica.ly in 2017).
With access to a wide array of filters, savvier TikTok users have switched from the platform's roots to creating their own original content.
This creativity draws in specific trends and makes TikTok a fun place to browse. 
TikTok videos are low-budget and have an authentic feel to them. This has become the trademark trait of many TikTok videos –and a 'must' in order to match the platform's tone.
TikTok is bursting with creativity, and makes use of filters, AI narration, camera tricks and every editing trick you can think of. If you want to make some fun TikTok content on a budget, then use free video editing tools like Movavi.
While TikTok clips are available to audiences outside of TikTok, there isn't a need to focus on building a huge fan following, which is great for brands. 
Who uses TikTok and for what reasons?
TikTok is mainly used by younger Millennials and Generation Z. 60% of TikTok users are  16-24 year-olds, and 26% are 24-44 year-olds.
There are about 6 million active TikTok users in the UK and a whopping 74 million in the USA.
 But what sets TikTok apart from Facebook or Instagram?
It gives you the opportunity to reach a younger, more engaged audience.
Emarketer also reveals that 75% of Millennials and Gen Z use their smartphones to shop online – which is way more than any age group. This fact makes it crucial to engage with them on mobile – and TikTok is the go-to tool for eCommerce businesses to achieve this.
It can also help to execute marketing campaigns without needing a large team.
REACH YOUR AUDIENCES ON SOCIAL MEDIA
How to use TikTok for eCommerce marketing?
TikTok advertising for eCommerce opens up opportunities for retailers to reach a considerable number of users through these promotional programs:
Hashtag Challenge. Content creators attach a specific (often sponsored) hashtag relevant to the content in the video. This, in essence, invites users to complete a challenge (with a themed dance or a jig specific to the campaign). Other users who participate will then tag their clips with the same hashtag. Challenges are amazingly fun and engaging for everyone that participates and ensure a good brand impression.
Brand Takeover.

This happens when an ad appears, "taking over" the screen once a user opens the app. This can either be a video or an image. Once it's opened, the ad redirects the user to another place – either within TikTok or an external link. This is similar to Instagram's "swipe up" feature.

Branded Filters & Lenses.

This is TikTok's version of Augmented Reality, similar to its Snapchat and Instagram counterparts. TikTok users can tell stories using face-altering filters and 3D stickers. AR lenses have proven to prompt high engagement, with many users wanting to see how influencers/popular creators transform their makeup or hairstyle. This option in TikTok has seen high levels of engagement from popular makeup and cosmetic brands.

 

In-feed ads.

This refers to ads in the users' "For You" timeline. This ad autoplays when a user scans the said feed. The in-stream video sequence allows ads to move through a user's feeds without interrupting their user experience.

 

Top Views ads.

This audio-on, full-screen premium video ad shows when users first open the app. It grabs users' attention for up to 60 seconds then appears at the top of the user's newsfeed.
How much does TikTok advertising cost?
 Compared to Instagram, Pinterest, and Facebook, TikTok doesn't have a lot of competition for ad spots. This means you don't need to swim against heavy competition just to get prime spots on the platform.
TikTok ads pricing starts at $10 per 1,000 views, while the platform asks for a minimum of $500 on a campaign. Biddable ads options allow you to filter users by age, gender, and location.
Here are 3 options available for biddable ads:
CPC

(Cost Per Click) – Advertisers pay only when users click on their ad.

CPM

(Cost Per Impression) – Advertisers are required to pay when their ads appear in a user's TikTok feed.

CPV

(Cost Per View) – This option requires advertisers to pay when users view their ad – limited to a 6-second timeframe.
Because of unique ad development options and precise audience targeting, TikTok ads are far ahead of its competitors on other platforms. If used wisely, TikTok advertising will be a game-changer for your brand.
Big names like Grubhub, Apple Music, Yves Rocher, and Nike run ads on TikTok!
It can also help to execute marketing campaigns without needing a large team.
REACH YOUR AUDIENCES ON SOCIAL MEDIA
Why is TikTok the hottest marketing platform right now?
TikTok is, without a doubt, the fastest growing social media platform. 
Used in over 150 countries worldwide, TikTok is perfect for eCommerce businesses selling internationally. 
One of the reasons why TikTok is so widespread is its cross-platform sharing feature. Users can easily share videos on other platforms like Facebook, YouTube, Whatsapp, and Instagram. This means that your video or an ad can reach those who aren't on TikTok.
So, whether you're looking to reach new geographic locations or gain traction with Gen Z, TikTok really offers amazing opportunities to online sellers.