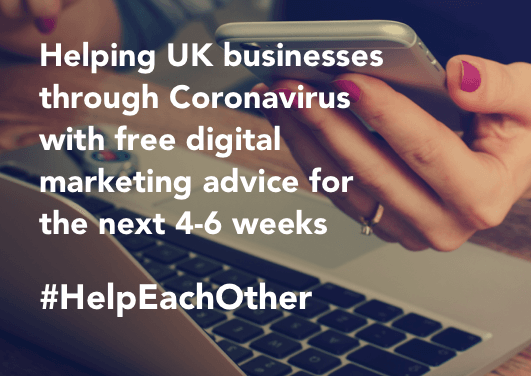 Hey marketing manager/business owner,
There is a lot going on right now & we want to help where we can.
For the next 4-6 weeks, we are offering FREE 1-on-1 digital marketing advice.
Do you have any questions about paid media, CRO, content marketing, blogging, SEO or analytics? It can be anything that you've been struggling to do or understand.
Just fill in the form & we'll get in touch to help you.
Ask us anything! Our advice is always tailored to your industry and competition. You won't get any generic cookie-cutter answers!
Rest assured!
There is no catch – we are not going to sell you our services, it's awkward and honestly, it's not our style. It's a genuine offer of free help. We give you all the tactics, resources and tools you need to solve the problem yourself without having to hire an agency.
Just tell us your #1 digital marketing challenge & we'll get in touch to help you via email or phone/video call – whichever works better for you.
What's your #1 digital marketing challenge? Fill in the form & we'll get in touch