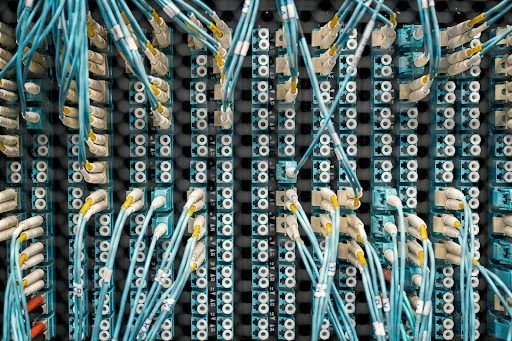 Web hosting is the very foundation of the world wide web.
But yet, it's a topic that a lot of digital users know very little about.
In this article, we will briefly guide you through the most important things you need to know about web hosting as a business owner. This includes the different types, their own unique benefits and what to consider when choosing a hosting company.
So let's start at the beginning…
What Is Web Hosting?
Web hosting is essentially where your website "lives". Your website is hosted on a server, which makes it available for people on the world wide web to access. All the content on your site such as HTML, CSS, images and videos will be entirely located on a server so that it can be viewed online.
The best way of looking at it is this: Your domain name is your address, and your web hosting is the actual house that sits at that address.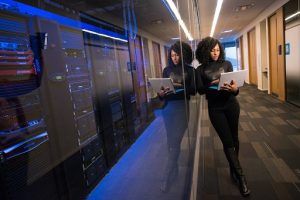 What Are the Differences Between Hosting Types?
There are multiple ways to host a website with each type catering to different website owners' needs and ambitions. The differences come down to several factors including storage capacity, administrative control, technical knowledge requirement, server speed and reliability.
Figuring out the right type of hosting for your business can be quite tricky. At Digivate, we tailor our hosting plans to the exact needs of your business. Find out how you can get your site up and running by contacting the Digivate team today.
Talk to us about your web hosting needs
Let's go through the most popular types of hosting that are available to website owners:
Shared Hosting
Shared hosting is the go-to for website owners who need something on a smaller scale and budget. It essentially means that your website will be stored on the same server as multiple other websites.
As a result of sharing a singular server, each website will have a limited amount of resources such as RAM (Random Access Memory) and CPU (Central Processing Unit). Sharing these resources can be problematic, sometimes affecting your user experience for the worst if your website – or even the server itself – sees a sudden spike in traffic.
This is the main reason shared hosting is recommended for websites with relatively low user bases.
VPS Hosting
VPS (Virtual Private Server) hosting is similar to shared, but offers website owners more customisation and storage space. It essentially means that your site will have its own dedicated space and resources, albeit still on a shared server.
While it is a step above shared hosting, it will still have trouble dealing with sudden spikes in usage and traffic which can affect your site's performance.
VPS hosting plans are suitable for websites looking for that sweet spot between a shared server and a dedicated server.
Dedicated Server Hosting
Dedicated hosting simply means that your website will have its very own physical server. Unlike shared hosting, having your own dedicated space allows more uptime and faster speeds (perfect for SEO), as well as giving you complete control of your server.
Although, with all that power comes a price with dedicated hosting being one of the more expensive options on this list. This is why dedicated hosting plans are more suited to higher-end websites that bring in lots of traffic.
Cloud-Based Hosting
A relatively new technology, cloud-based hosting uses multiple computers working together to create one giant server. All of this is done via the internet, and allows users to expand their own website over time without ever having to build and maintain their own computing infrastructure.
The main advantages of cloud-based hosting are a) it's completely scalable, and b) it's more flexible when dealing with high surges in website traffic. It can also reduce the chance of any downtime due to server malfunctions or hiccoughs.
Cloud-based hosting is the perfect middle ground for website owners who want something more powerful than shared hosting, but do not want to face the high costs of dedicated hosting.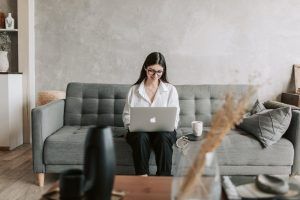 Picking the Right Web Hosting Company
Luckily, you won't have to go out there and buy your own servers as there are lots of web hosting companies out there that can do it for you. And these companies know what they're doing.
They work with developers and IT specialists whose main responsibility is to make sure that these highly valuable servers are up and running 24/7 come rain or shine. However, the level of service you will receive depends on the type of company you choose, and their own capabilities.
At Digivate, our professional Web Hosting Services are used by some of Europe's biggest brands. We provide fast and powerful servers that can meet a wide range of user needs, including other concerns such as security and data protection.
Still unsure about the type of web hosting your site will need? No problem, reach out to us today by clicking the button below and we'll find the right hosting solution for what your business needs.