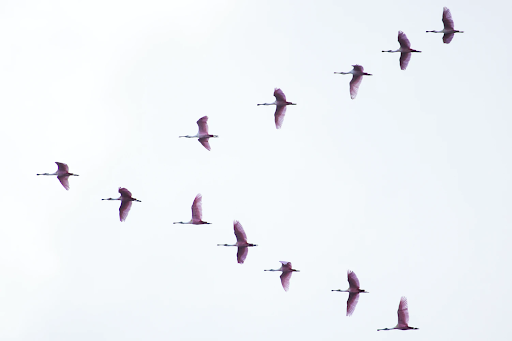 Moving your website over to a new content management system (CMS) can seem like a scary ordeal.
You want it to go smoothly as possible without any interruption to your organisation or your users.
In this article, we will go through what a CMS migration is and how you can do it flawlessly.
But let's start with the basics, what are we even talking about when we say website CMS migration?
What is CMS Migration?
A CMS migration is the act of moving a website, or websites, from one CMS platform to another. Say, for example, you were unhappy with the security issues facing your WordPress site. With a CMS migration, you could move your entire digital presence over to one that had security features you prefer, such as Drupal.
Why Would I Need To Migrate to Another CMS?
All websites are unique and face their own unique challenges. Some of the reasons some may move CMS are:
It can no longer keep up with their scaling business
Site speed issues
Problems with website hosting such as server downtime
An inability to handle spikes in traffic
Lacks eCommerce capabilities
Outdated features
Little to no customisation
Lack the freedom to have full control of the site's content
Poor customer support
What's The Difference Between a CMS Migration and a Website Redesign?
On the surface, these two things can seem similar. But when you take a closer look, they are in fact two very different cans of worms.
Web redesigns for starters focus entirely on the front end of a website (e.g. how it looks, the branding and other purely aesthetic aspects). While a CMS migration is more about what's going on in the back-end. In other words, the behind the scenes of your website.
Don't get us wrong, they can sometimes be related. A CMS migration can help facilitate a web redesign by giving you a new platform with more tools and features to help get the job done.
What are The Benefits of Migrating to a New CMS?
1. Boost Your Website's Performance
Certain CMS platforms can get bloated with all the additional plugins and features you've added over the years. This will inevitably slow down your website, and overall dampen your user experience. Not to mention that it's terrible for your SEO.
By moving your site over to a new CMS that can better handle all these bells and whistles, your site's overall performance is guaranteed to improve.
2. New Features, Functionalities and Tools
When upgrading your site to a new CMS, you'll gain access to a whole new selection of features and functionalities. These features can be related to eCommerce, security, SEO, site speed and much more.
WordPress alone has over 54k plugins for you to choose from, with Drupal coming close behind with over 44k.
3. Revitalise Its Look and Feel
A new CMS means new possibilities. This is especially true if you found your old CMS to be restrictive when it came to its design and user experience.
So if you are looking to refresh your brand identity, or want a sleeker experience for your users, a new CMS could help you do just that.
4. Puts The Power Back In Your Own Hands
Some CMSs are a bit of a nightmare when it comes to managing content. If you feel that's the case with yours, then moving it over to a more user-friendly version will give you and your employees more freedom and less stress.
Just make sure you get feedback from your team on what they don't like about your current platform, and factor that into your decision.
5. Improved Security
Some CMSs like cms intranet are more secure than others.. And with cybersecurity becoming more and more important, having a website that is vulnerable to outside forces can be disastrous.
Do your research and pick a platform that you know will be able to keep your business safe. CMSs with good track records in this space are WordPress, Drupal and Magento.
Step by Step Guide for CMS Migration
To ensure your site is moved to another CMS without any drops in traffic, performance or loss of content, you need to divide your CMS migration into 3 parts:
Pre-migration
Migration
Post-migration
Each of the steps in these parts is crucial, so make sure you don't rush through any of them.
Pre-Migration
Work with professionals – Depending on the scope of your CMS migration, you might need assistance from one or more experienced professionals. Project managers, developers, SEOs, and UX experts are some of the people you should bring to your team to make sure it all goes smoothly.
Audit your current website – Now that you have a team, do a complete analysis of your current website. What works? What doesn't work? What are your employees' thoughts? Take into consideration things like SEO, usability and any other technical hurdles.
Assess the data – Following the audit, you'll need to evaluate the estimated costs, timelines, and risks of your particular CMS migration. You'll need to weigh the risks of certain issues like anticipated downtime.
Create a plan – Using the data collected, create a solid plan for your team. Make sure that you identify and map out each and every sequence of activities that need to be done.
Define your project estimates – Outline approximate time frames on all aspects of the migration. How long will it take to move over images and content? How long will the planning process take?
Use project management software – Keeping all your team members informed at each and every step is a must. By using a centralised platform, you'll be able to hand out information, requests and updates that will be crucial to your team's efficacy.
Find the right tools and resources – Decide what tools and resources you'll need for each aspect of your CMS migration. What parts will be handled automatically or manually? Your CMS provider will likely give you guidance on this.
Assess security – Security must be a top priority during the migration. It is highly recommended that you coordinate and gain official approval from all stakeholders, both internal and external. Make sure everyone involved complies with data regulations such as GDPR or CCPA.
Get ready – This is the final part of the prep. Make sure you refine everything covered in the previous steps.
Migration
Collect all data from the current website – Collect all URLs, metadata, titles, links, and redirects that were on the old site. This also includes all the content you wish to migrate, including text, images and videos.
Prepare data for transfer – Select the data architecture you want to move to the new CMS.
Let your team do their thing – Now it's time to let your team carry out their individual migration jobs. Catch up with everyone regularly to make sure any problems or issues are accounted for.
Transfer the content – There are different ways to approach this. You can either:

Use a custom script
Manually copy-paste all the content
Use exporting and importing tools (some may be available on your new CMS)

Contact your hosting company – If your CMS migration involves switching to a new server, get in touch with your hosting company and request a change of your DNS settings.
Make sure your new site can be indexed by search engines – Use the Search Consoles' Index Coverage report to check if your entire website is available for users and search engine crawlers.
Verify your site ownership – You can also do this through the Google Search Console. All you need to do is to make sure your ownership is still valid after the migration.
Post-Migration
Now your migration is complete, you need to keep a watchful eye on it to ensure that is running correctly.
Run a test for any issues – Make sure there aren't any errors on your site by running an audit. This also includes tracking the indexation of your new pages.
Check your new site's performance – Run tests that check the site's loading speeds. Tools like Google's PageSpeed Insights and GTmetrix's Website Performance Testing and Monitoring will help give you a clearer idea of what's affecting your site speed.
Final goodbyes to previous CMS – Now everything is ready, you can finally decommission your previous CMS.
Train your end-users – A new CMS means new features and different UIs. It's good to train all of your team who will be using it, to ensure they know and can handle all the new bells and whistles.
Post-migration can last for a very long time in certain cases. There might be some issues uncovered weeks, or even months down the road. So ensure that you have the resources to handle these whenever they arise.
If you still feel uncertain following the migration, then contact the EHD team today to find out more about our Web Maintenance services.
Our expert team have 20+ years of experience delivering website maintenance to some of Europe's biggest brands.