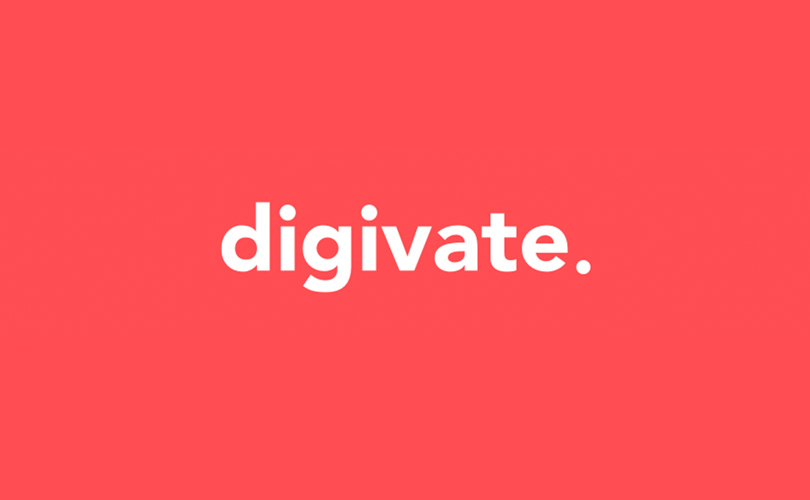 "Google penalty… Manual action… Unnatural links."
(Oh, gosh! What do we do now? How long will it take to recover?)
It's a horrible feeling. For a business owner, manager or marketing professional, having your website get hit by a Google penalty can be one of the most terrifying experiences of your career.
It can take a lot of work and expertise to bring about a rapid recovery with minimum loss of legitimate and valuable online assets. This is complex and dangerous territory and it's best left to a professional SEO penalty recovery agency. But there are some basic guidelines I use to help non-SEO specialists understand what needs to be done, at the strategic level.
Here are the 10 essential steps on the road to recovery from a Google penalty.
If you've been hit by a manual action from Google and it's a penalty for unnatural links then here's what you do to recover (and prevent future penalties):
1. Assess
• Stop. Think. Breathe. You can't rush this
• It's important – get it right – from the start
• Seek expert guidance from a good SEO agency
• An agency has much more experience than your in-house SEOs
• Check Google Webmaster Tools for a manual action or alert
• Make sure it is a penalty! (have you blocked your site to robots?!)
• Identify the type of penalty – manual action or algorithm?
• Identify the keywords and pages that are worst hit
You need to make a plan… Your boss is sure as hell going to want to see a plan ASAP! This 10 step process should form the basis of your penalty recovery strategy. If you don't have a good SEO agency, you should consult one at this point. Don't rely on your in-house SEO people. Agencies deal with penalties all the time, with up-to-date experience of the latest changes. Your in-house SEO team will only have limited and possibly outdated experience. This is a reminder that you really need a good agency to do SEO properly in the first place. In-house SEO teams often lack the depth and breadth of experience to lead effective SEO campaigns. Google's policies are increasingly complex and you need people who have current experience working on multiple campaigns.
2. Link Audit
• Analyse the entire link profile
• Check each homepage's PageRank and keyword anchor text
• Prioritise links for removal or protection: good, bad, neutral
• Protecting natural links is also vital!
• This is best left to SEO professionals
This is the most important and dangerous step in the process. You don't want to remove or disavow the healthy links that your website relies upon for its valuable organic search rankings! Ideally, each domain that you have a link from needs to be manually scrutinised in detail for signs of past or potential future problems. This process can be done without that in-depth manual scrutiny, but you will usually miss bad links the first time around – and worse still you will surely remove good links that you may never get back. Don't do that.
3. Outreach
• Find contact details from each site – domain registrar, etc.
• Contact sites to request removal – log the date of each request
Don't underestimate the importance of this step and don't execute it without proper planning and preparation, or you'll suffer from poor performance. You need to carefully consider details such as who the email will be from and exactly how you're going to keep the recipient on-side and persuade them to remove links. You do not want to make enemies at this stage.
4. Review
• Have a significant number of links been removed?
• Identify links that you were unable to remove
At this stage you will be grateful that you kept detailed records throughout step 3. Penalty recovery isn't something you can just do. It needs to be planned meticulously and executed proficiently and professionally. You need to take stock at each stage – and particularly after stage 3, outreach, so you understand what progress you have made and what needs to be done next. Most importantly, you need to be very sure at this point which remaining links should be disavowed.
5. Disavow and Reconsideration
• Disavow remaining bad links
• Submit a reconsideration request
This is really two steps in one but they go hand in hand. Submit the disavow file first, then the reconsideration request. The detail depends very much on the nature of your individual problems. You can do further serious damage at this point. Seek professional advice.
If you don't know what you're doing, you shouldn't be doing this at all. Hire a good SEO agency. But if you are forced to try this by yourself then I suggest you disavow whole domains rather than individual links. You may have missed multiple links on the same domain, or the domain could have canonical problems leading to duplicate pages with duplicated bad links.
There are lots of circumstances in which you may not need to submit a reconsideration request – but that is an beyond the scope of this article to discuss. If in doubt, submit a reconsideration request anyway, but again, you should seek expert advice.
6. Evaluate
• Monitor results at keyword and page level
• Look for a response message in Google Webmaster Tools
Depending on the nature of your penalty, you may not actually notice any change if and when you make a recovery. It is very likely that Google was just ignoring some of your bad links – so removing them won't precipitate a recovery. If your rankings were based on link spam then you won't get them back quickly and easily.
You need a proper SEO strategy now. It will take longer and it's harder and more expensive. But does your business really want to go through this again?
Having done step 1 properly and thoroughly, you will know which pages and keywords to monitor for improvements!
7. Learn
• Try to assess exactly what led to the penalty
• Seek to avoid it happening again
You need to get to the issues underlying your penalty. Was it a flawed link building strategy? A bad SEO agency? Has your website been the victim of a hostile SEO campaign? You need to dig even deeper. This is really important. You don't want it to ever happen again, right?
Genuine cases of hostile SEO attacks are still relatively rare at the time of writing. But I expect them to increase dramatically as Google continues with its stupid policy of penalising unnatural links. It's cheap and easy to cause a Google penalty – and the knowledge of how do achieve it is growing. In various ways that I won't go into, Google makes it really easy for anybody with a little bit of SEO knowledge to launch a hostile campaign. All of this can only encourage the deployment of hostile SEO campaigns out there in the wild. So get used to seeing link penalties and hostile SEO affecting all sorts of websites.
If your business relies on organic search then your SEO agency should be pro-actively monitoring your link profile and using prevention rather than cure to deal with the very real threat of Google penalties. If they're not reporting on your overall link profile, on a monthly basis, then they are probably not monitoring it, even if they say they are. Unnatural link penalties are a real threat to every site – no matter how large, no matter how legitimate. Everybody needs to be constantly vigilant.
8. Natural SEO
• Build linkable content
• Seeding and outreach
• SEO fundamentals
• A holistic SEO strategy
• A content-driven strategy
If you've been penalised by Google then your SEO strategy probably went wrong somewhere. It may be time to go back to basics. That means you need a content-based strategy and you need to leave behind unnatural practices.
Welcome to the world of real SEO! And to the world of content marketing – which is part of your whole overlapping content, search and social media ecosystem. If you don't have an overlapping, integrated strategy then you're doing it wrong.
Proper SEO and digital marketing take time and require sufficient investment. But the positive impact is far more powerful, enduring and sustainable than cheap SEO, which will inevitably get you penalised sooner or later. If you're outsourcing SEO to the cheapest provider then there's your problem. It's all about quality now, not quantity.
9. Monitoring and Management
• Prevention
• Rapid response
• Actively and constantly manage and monitor your link profile
Monitoring and management! Did you get that? If you'd had a proper, holistic SEO strategy in place, with a content foundation and a serious monitoring and risk management process, then you may never have been penalised. Google does some crazy things, and certainly makes some stupid mistakes, like wrongly identifying links from Moz as unnatural. Some innocent sites have genuine link profiles that simply look unnatural. But for most websites it is possible to avoid any problems.
10. Repeat!
• It's not over – it's never over, SEO never ends
• If your recover process is unsuccessful or the outcome is unknown:
• Repeat the process – and remain vigilant
SEO is an endless process, not a project with a finite lifespan. The same is true of its constituent parts and that includes managing the risks associated with unnatural links, manual web spam actions, and other forms of Google penalty. You can't take a break from SEO risk management, it's much too important.
If you're reading this article then SEO must be important to you. It's essential to have an active monitoring and risk management programme. Otherwise, sooner or later, it's back to the start of this article for you. Back to those horrible feelings of fear and uncertainty. In most cases it's avoidable. So please take a proactive approach to SEO risk management.
If you have any concerns about your SEO, or if you need advice, please get in touch. Stay safe and penalty free.