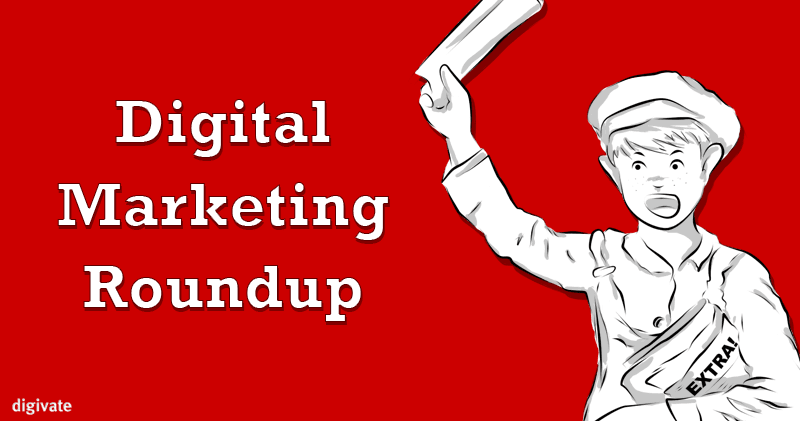 5 ingredients for the perfect PPC meal
Columnist Fredrick Valleys reports on what characteristics the best performing ads had in common. This all sprouted from a case study to analyse what great performing ETA's have in common by looking at 700 accounts, 1.2 million ads and over a billion impressions. Additional factors were analysed and later filtered to measure instances where an ad appeared on google Search. This article looks at the results of the study.
Damaging content and the effects on your reputation
Google seems to be bias towards negative information. The search engine seems to have developed a preference for negative content and ranks better in SERPS. It's clear that google test any new content by crawling it, google also takes user engagement. These are all factors that influence ranking however headlines addressing any sort of negative or newly revealed information about and individual or brand are naturally more attractive to click on. Google engineers argue that they want to make information whether that negative or positive available to everyone and allow everyone to have a voice. Is this detrimental or beneficial?
Journey through the history of SEO
The search engine landscape has had a few changes over the last decade or so. Much of how google functions right now was put in place in the mid 00's, SEO is no longer the shady member of the internet family. The days of stuffing keywords, tweaking back – end codes and spamming links for higher rankings are long gone despite a few cowboys still roaming and SEO has flourished into a new age of optimisation. Today we go down memory lane and look at 8 things that have changed the internet in the past 10 years.
Why do bloggers give up?
Blogging has evolved through the years from a simple digital diary to a lucrative business. With that being said it has brought on a heap of expectation and standards that go beyond the judgement of the eyes of the creator and devoted fans. These new restrictions have given the false sense that the creativity of you content must comply to the guidelines of the business you run or industry you are in. Here are 4 reasons why bloggers give up and how you can stay on track.
The private and the social
There has always been controversy about the sharing of user's information with brands especially in the age of social media. Facebook owns the biggest pot of consumers which makes it a very attractive platform for advertisers. However, blending personal with the professional is causing a huge problem as information about our personal lives which would otherwise not be shared beyond the scope of or social circle are now readily available and can cause major biases. Read how Facebook is battling the new threat starting with the brand Admiral.
The transition of presidents in the age of social media
After 8 years of digital firsts, 470,000 petitions, 30,000 tweets from the white house and countless video footage the battle of presidential likability doesn't just end at winning votes but rather winning over followers. In the age of technology, we experienced our first ever "social media president". He managed to utilise social media platforms to engage with people around the country and the world. You could have never guessed that a president would ever be caught sharing images of cute dog filter image and flower crowns to the world.