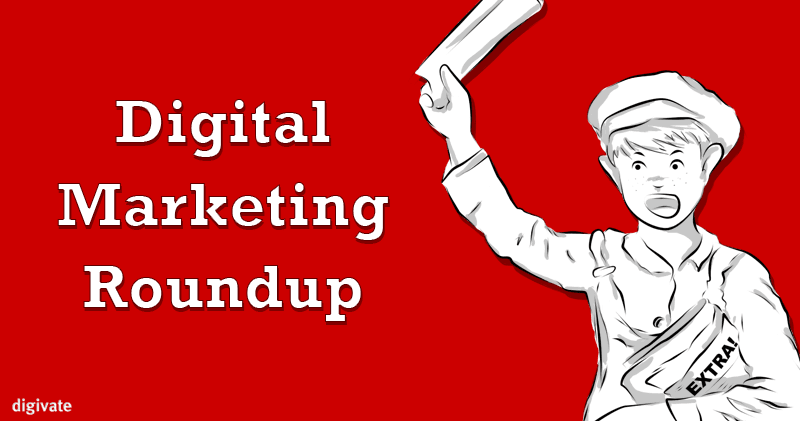 Panda and Penguin and Links! Oh my!
Just as Dorothy once did, brands have been walking down Google's yellow brick road, leading users towards achieving brand success while tackling a variety of obstacles that have understanding human behaviour online a much harder process. A brands biggest aim is to ensure that the right consumers are being attracted to their website, and this is done using a variety of SEO tools such as link building.
However, as more tools are created to help brands through this journey, there are still a few challenges that brands are facing; the demand of software that can keep up with the ever-changing behaviour of consumers online for example.
Google has heard your cries, and Gary Illyes has kindly documented his experience of coming across search engine land, and how it was done via a forum rather than a trail of links. This further highlights the lack of credit given to unconventional link building.
Another Animal added to the Google Food Chain
Once upon a time, there was a panda, a pigeon, a penguin and now there is a possum. Once you get past the funky animal names they have pretty useful functions within the Google machine.
Google released a new addition to their algorithm family; Possum's function is location-based, as it ranks search results for companies and service providers based on the user's location, at the same time as excluding more spam from the rankings. Local SEO was having big implications on local business as some would often fall out of the city borders they were working within, and their rankings would be lowered drastically compared to same-service providers within the city limits.
The PPC Horror stories
Zombies, monstrosities and alter egos, many PPC accounts struggle with a number of factors that either slow down or disrupt PPC performance. Just in time for Halloween we take a seat and identify some of the computer-creatures that lurk around your PPC search accounts. But just as any other monster or threat, there is always a way to combat our PPC horrors.
Google Patent using Social Signals to Impact Ranking
According to Search Engine Land's Dave Davies, a recently published Google patent could use the individual people a business' social profile is connected to impact their rankings. Although Davies explains that he has not seen evidence of this yet, this possibility makes sense and Google has experimented with similar programs in the past. This would mean taking personalisation to the next level, so in addition to creating a strong site with significant content, you would also need to consider the friends and connections of your client.
Workplace: a new way to work provided by Facebook
Facebook has finally launched Workplace, a new paid (and also ad-free) service that connects everyone in a company together. It provides a personalised News Feed, voice and video calling Chat, live video, direct messaging, reactions, translation features and group discussions.
To date, companies like Starbucks, Danone and Campbell's are examples of more than 100,000 groups that have already been created within Workplace. This shows how competitive Workplace is since it offers features like the Live video that its competitors, Yammer and Chatter, lack, as well as the possibility of a lower price due to its price plan, which is dependent on how many users a company requires.
Facebook has explained that "organizations are stronger and more productive when everyone comes together" and Workplace is here to extend collaboration and working freedom beyond a company's four walls in a safe and secure way.
Facebook's Bots are still Picking Fake News
Facebook recently implemented (ro)bots to highlight articles for its Trending section, but it was found that the algorithms were picking 'fake news'. Several weeks later, the problem remains and it is still possible to find some fake stories in the feeds. Computer scientist Walter Quattrociocchi has explained that "when Facebook selectively injects fake news into those highly personalized news diets, it risks further polarizing and alienating its more conspiracy-minded users". The solution to the problem might need the involvement of human editors, but Facebook fired them so it seems that it may be a while before the company can revisit this problem.
5 New Social Media Platform
This week we are going to highlight 5 new social media features that Twitter, Facebook and LinkedIn have already recently released, or soon will;
Twitter
Twitter created Scratch Reels about a year ago to enable users to rewind and fast-forward GIFs by moving the mouse or the finger over the moving image. At the time, this feature did not allow users to create their own scratch reels, but now Twitter has opened it up and everyone can create interactive GIFs.
In addition, Twitter is currently experimenting with showing the total replies on each tweet. This would be the equivalent to the "Comments" metric on Facebook and it would provide a clearer and more direct understanding of the actions inspired by each tweet.
Linkedin
LinkedIn has quietly added a new feature in their mobile app that can help users to ensure that their message is engaging with the people they want to reach. In addition, it would also be useful to establish connection opportunities with the people that respond to your content.
LinkedIn has also introduced a new tool that allows users to let recruiters know that you are interested in new job opportunities. Furthermore, this new implementation would create a confidential environment between the user and recruiters since it would not alert users' current employers about any intentions.
Facebook
Facebook's Link Sharing is an upcoming targeting option in Facebook's ad system.