The problem with product page layouts is that there is no one 'right' answer. Each website does it differently depending on preferences, yet this does not mean that they are all the best they could be.
You could spend a lot of time implementing pages that describe your product, its benefits and why the customer should buy it, but what happens when they actually try to buy the product? Can they do it? Is your site confusing? Can they share their purchase on their social channels?
Create Trust
Your product purchase pages are where your conversions happen, so they have to be accessible, easy to use, and most importantly honest. Customers are increasingly becoming better at navigating the web, and won't buy from sources that they don't trust.
The best way to prove that your product is legitimate is to include as much information about it as possible. This is worst thing you could do to your site.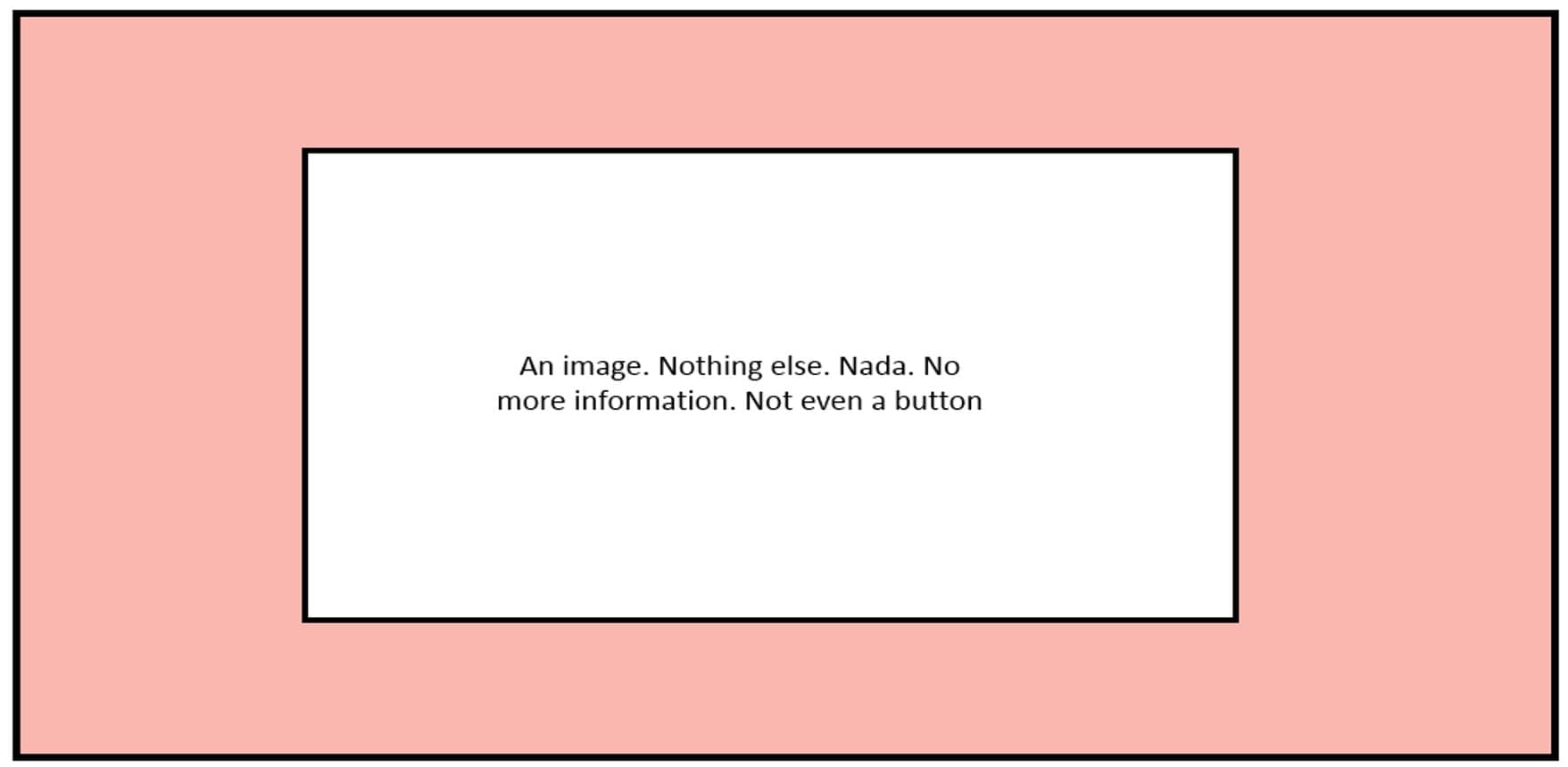 Here is an example product page that contains all the information you should include. Read our checklist below for more information.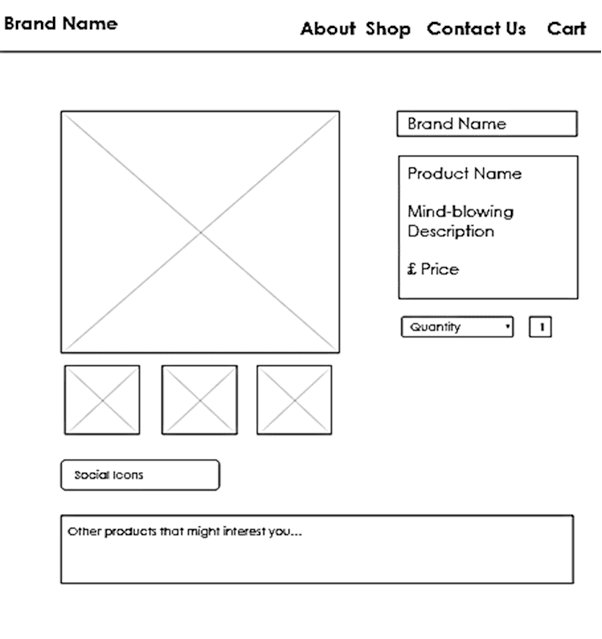 There are many elements of a product page that need to be taken into account, but here is a checklist of the things that you must implement no matter what:
A 'Buy' button: If your page does not have an obvious buy button, your customers won't see it and your conversions will drop massively.
Brand banner: Always make sure that your brand is obvious on the page, as it is a major trust signal for buyers. Tinker create their brand particularly well, as they rely on selling personalised products which have limited brand recognition featured on the items themselves.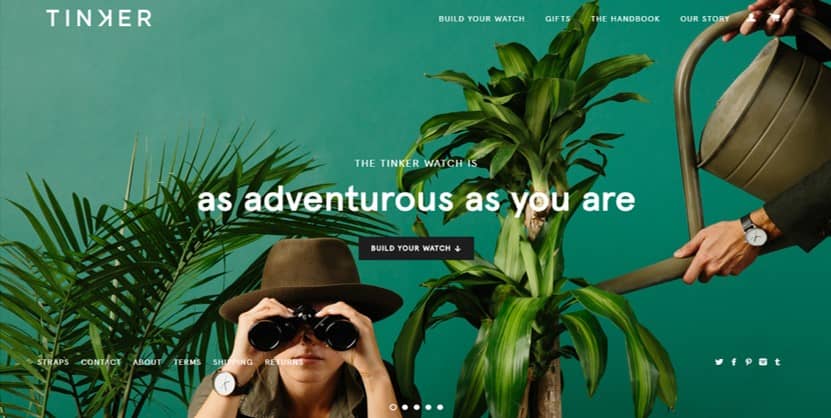 http://www.tinkerwatches.com/
Tinker allows the customer to create their own watches. Yet they still make sure that all the information about the personalised product is available on the product purchase page.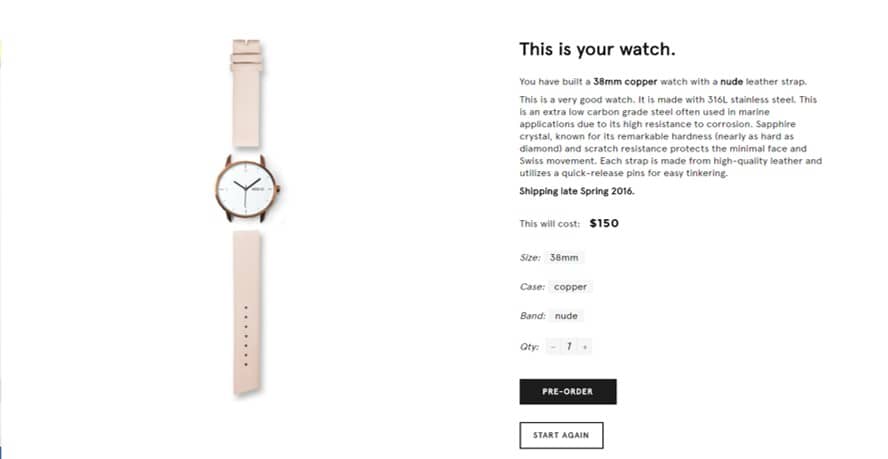 The price button is easy to find, and the fact that the button clarifies you are pre-ordering the watch exaggerates the fact that it the watch is being made especially for you.
Images: The main image should be large, defined, and of your product. It looks even better if you have multiple images for your customer to scroll through, so that they feel they can understand and trust the product before they buy.
Burberry are a great example of this: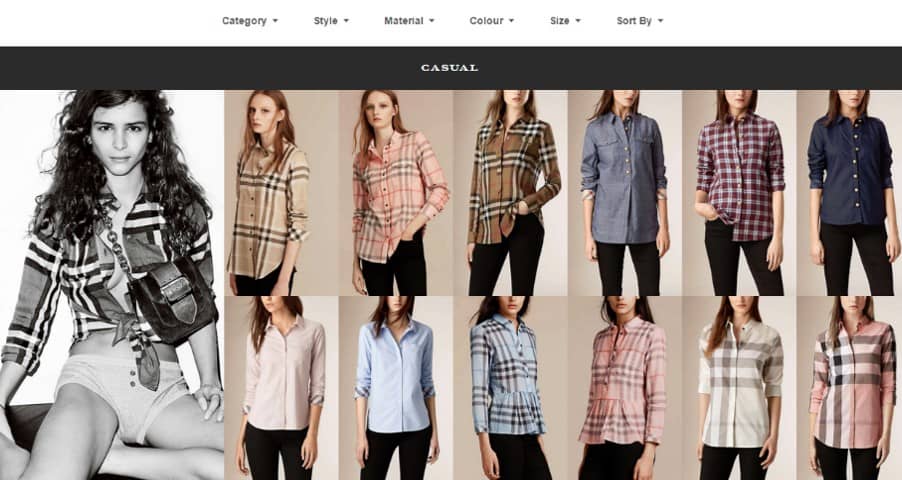 https://uk.burberry.com/womens-shirts-tops/
Here is Burberry's shirt selection. Based solely on image the page is highly interactive and eye-catching. They literally sell their products left right and centre, and there is certainly so confusion about how to buy the shirts.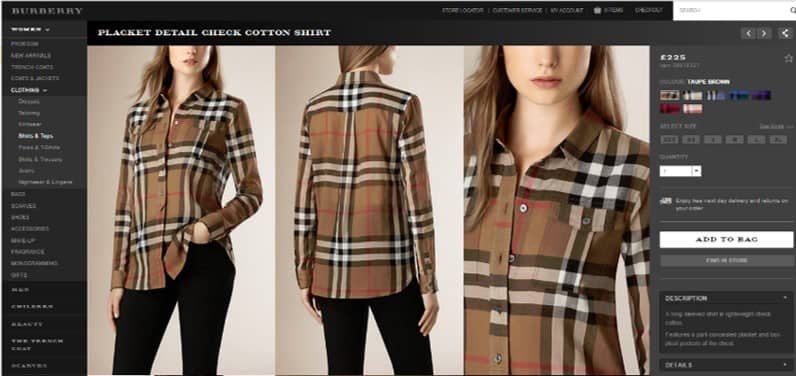 https://uk.burberry.com/placket-detail-check-cotton-shirt-p39918321
Once clicked on Burberry continue to showcase their product with more close-up images. The page includes selection boxes allowing you to change the colour, sizing and quantity. Underneath is an obviously located "add to bag" button.
Product Details & Description: Although this won't help directly sell your product, it allows the buyer to identify the product easily if they decide to buy it another time, or if they need to contact you with a question.
Nike also have a very clear product purchase page. Like Burberry you can pick the colour and size, however, they have also included information about returns.
http://store.nike.com/gb/en_gb/pd/free-rn-flyknit-running-shoe/pid-10944249/pgid-11266210
Knowing that you can buy the shoes in a trial run gives the consumer security about buying a pricey shoe.
Any companies which sell expensive products should think about giving their customer trial and return periods, therefore creating trust and guaranteeing that the customer can invest in the purchase safely.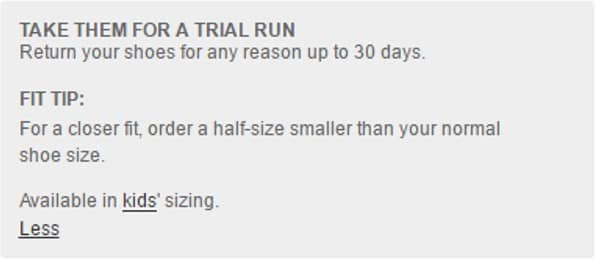 It is a good idea to include any good offers or helpful return details on the page, just as Nike has done. This promotes trust and also highlights any good deals that you might be giving your customers.
Other products you might like: Amazon is the king of this advertising strategy. Not only does it help the user navigate the site, but it encourages further sales.
Social sharing: If you are active on your social media it is well worth providing these signals for greater customer engagement.

However, if you are just starting out it is better to keep them relegated to the home page, as people will see that the product hasn't been shared often which may reduce their confidence in the product and your site.
So when you get round to creating your product pages, think about your own user experiences on e-commerce sites, and keep in mind what you as a consumer would like to see on these pages.