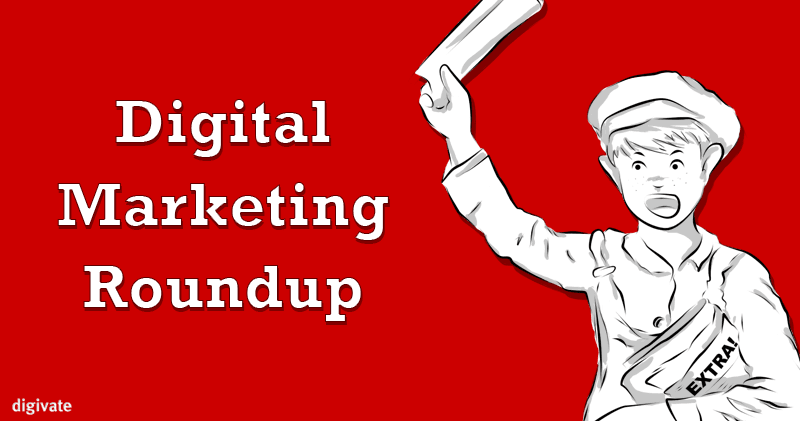 Google's mobile-first indexing
Google is testing its mobile-first index, which is meant to look primarily at mobile content rather than desktop.
Google has explained that there are more mobile searches than desktop searches on a daily basis, but when evaluating the page's ranking, it checks the desktop version of a website. However, with this change Google will use mobile content to decide how to rank both mobile and desktop results and for those that do not have a mobile website, there is no need to worry as Google will then use the desktop version of the site.
Finally, this supports the importance and attention that user experience and mobile are getting nowadays, but it is not the only implementation that Google is testing; another example can be seen in the "back to top" button that the company is testing for the mobile search interface, which aims to eliminate scrolling in SERPs.
New expansion of Shopping Ads on YouTube
Google is testing a carousel format for the Shopping Ads on YouTube; rather than showing ads along the right-hand side of a video, there will be a scrollable carousel containing four ads below a video at any one time.
This was first spotted in Denmark, though the ads are not showing for all users in the country. There is not much information about it yet, but this new expansion of ads on YouTube seems to be only on desktop.
Google is about to get stricter on "repeat offenders"
Bad news for those who continue to violate Google's safe browsing policies! Google has said that they are going to get stricter with those "websites that repeatedly switch between compliant and policy-violating behaviour for the purpose of having a successful review and having warnings removed".
Google has established a 30-day period to allow webmasters to request a reconsideration. This time period will work to discourage repeat offenders by forcing them to wait for the penalties on their site to be removed.
Facebook Messenger Ads have arrived
Now marketers can turn their Messenger bots into ad bots. The ads can only be shown to users that, according to Facebook, "have an open, existing conversation with" a brand.
Facebook will charge advertisers for this feature anytime the ad appears on the screen in the Messenger inbox of a Messenger user. In addition, brands will have to pay even if the user never opens the sponsored message.
Finally, Facebook has also introduced some more features:
Brands will be able to see where the people that clicked to start a conversation with them are coming from.
A vertical version of its content carousels to allow businesses to show multiple products with the top-most item displayed more prominently.
And lastly, brands will be able to implement Messenger on their websites, so they can provide users with shipping information or product updates.
Snapchat's World Lenses
On Tuesday, Snapchat added two features: lenses that allow the users to augment the reality around them and the possibility to share snaps from people's public stories, but only as private messages to friends.
Regarding the "World Lenses", they are similar to the selfie-filtering lenses, but in this case, they are only available when using the front camera of the mobile device and they will give people the opportunity of adding snowfall effects and rainbow-vomiting clouds around them.
Pinterest improves its Marketing Partner Program
This week, Pinterest has added marketing measurement and data companies in order to let advertisers use them to check if their ads were shown to their target audience and track the impact of those ads.