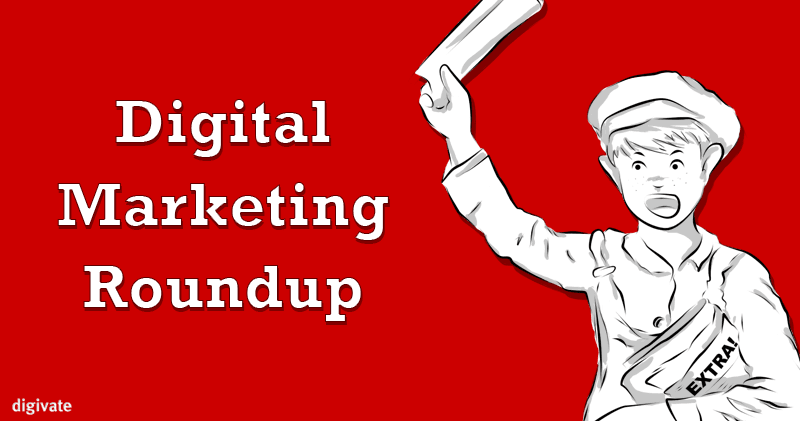 Google's search is already huge and it's still growing
Google is constantly growing and evolving, and now the company has chosen to show us an example of this through their 'How Search Works' page; Google has announced that they already know of over 130 trillion pages in the web, and this number is constantly growing.
It's possible to see how fast this is increasing; on 1st March 2013, Google showed us that they knew there were 30 trillion individual web pages, which gives us an increase of 100 trillion more web pages in less than 4 years!
A new bug in Google search results!
There is a new problem with Google search results that is showing dates that are older than your blog post in the search results snippet. Google is using the date of the embedded video instead of the date of the page or article.
This bug appeared on Monday and after several reports of this issue, Google started the process to fix it since Gary Illyes of Google said that he would send the bug to the appropriate team.
Despite some webmasters thinking that this could negatively affect their rankings, it does not seem to be the case.
Google's "On TV soon": Where and when is my favourite TV show on?
After announcing it in April, Google has added a new section to the Knowledge Panel called "On TV Soon". This new feature will allow users to quickly find the next airing of their favourite shows, which channel it's on, and what day it's playing.
This implementation means an improvement of the user experience when searching for something specific, such as details of the next airing of a TV show. We will see if this new section sticks around, or if it will be dropped like other "similar" tools; like the Knowledge Graph that Google removed recently due to low usage.
Messenger's own analytics tool
Facebook has created an analytics tool for Messenger; this will provide users with information about how people interact with their bots, and cross-reference those stats with the Facebook profile data of the users. Messenger bot makers will be able to choose which events are tracked by Facebook's analytics such as types of messages, specific individual messages or categories of content added in messages.
Josh Twist, Facebook Analytics for Apps product manager, has explained that the company is aggregating and anonymizing the data. This is in order to avoid developers finding out how specific individuals interact with each other, or their personal profile data.
This implementation by Facebook is the latest example of the company competing with similar products from other companies like Google and Adobe.
Google and Facebook's fake news articles made Donald Trump President?
Some people have blamed the false information and fake news stories spread on Google and Facebook for the result of the U.S. Presidential Election.
Mark Zuckerberg, Facebook CEO, absolutely dismissed this rumour and Google and Facebook are already taking steps to address the issue. Google is carrying out a policy change that will not allow sites displaying fake news to use ads from the Google Display Network and Facebook is updating its Facebook Audience Networks terms to ban sites that have illegal or deceptive content from using its ads.
The possibility of this issue having had an effect on the result of the U.S. Presidential Election, makes it something that needs to be fixed in order to avoid further problems. It will probably need some human editorial intervention in the future to completely stamp out fake news being published.
New Twitter blocking system
Twitter announced on Tuesday that "in the coming days", people will be able to block tweets that contain specific keywords, hashtags, phrases and emojis from appearing in their notification tab. With this implementation users can avoid content with hateful words, consequently achieving a more personalised experience in the social network.
How will this be done? Twitter will now ask users how a tweet is abusive or harmful to them after the user has reported it.