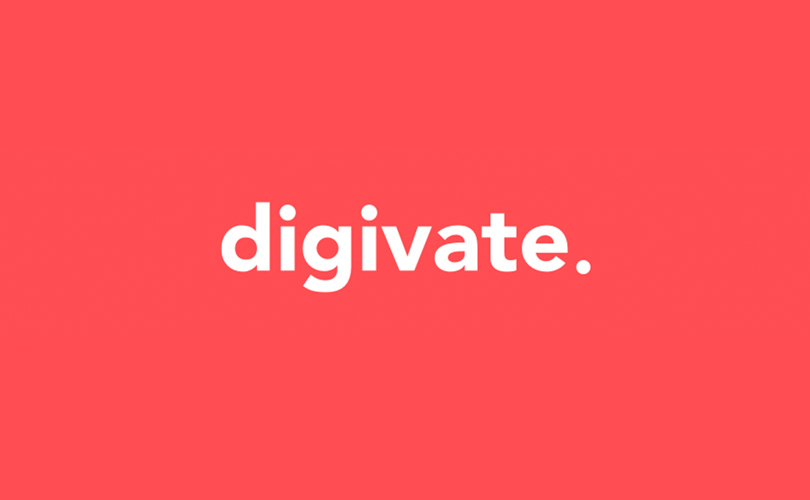 Some in-house SEO professionals are excellent but smart brands hire a good SEO agency. These are the main reasons why an agency is best for your brand:

1. Superior strategic leadership
Engaging a good agency with an experienced Head of SEO (or Head of Search) is like hiring an expensive in-house Director with the equivalent experience – but the agency option is better for a number of reasons, as we shall see.
Your agency's Head of SEO can do everything your in-house director can do. But with the agency background the agency Head probably has broader experience across more campaigns – together with the ability to foster more effective communication between your senior management and front-line SEO staff.
Communication is everything to a good agency – and the Head of SEO is the SEO figurehead. As such, with an agency your brand benefits enormously from senior-level strategic leadership, not to mention campaign integration – especially if your agency also offers PPC, website design and other services. You cannot possibly hope to access the same level of SEO leadership and experience – let alone integration – by hiring an SEO specialist in-house.
As a minimum your agency's Head of SEO will set the strategy and direction for your campaigns and supervise their performance. As a customer-facing senior manager within a digital agency, he or she will have exceptional people and communication skills – with the ability to translate complex technical and strategic issues for people just like you. Your agency's Head of SEO will also be available to answer any questions you may have and will make sure you avoid on-site mistakes and missed opportunities.
2. Cost
Hiring an in-house SEO Director may cost up to 100 times more than hiring an agency with an experienced Head of SEO!
You can hire a good agency from £1,000 (around $1,500) but don't limit the scope of your campaigns based on this minimum figure. Investing more will enable your agency to deliver more – by targeting more keywords and deploying more effective tactics.
A really good senior SEO Director should cost around £100k ($150k). In-house SEO leaders will also need tactical support from additional specialists across disciplines including link building, copy writing and design. Yes, copy writing and design because generating content is vital for an effective SEO strategy. Never underestimate the importance of researching, creating and promoting good content!
3. Contacts
In SEO, as in everything, it's not what you know – it's who you know! Your agency's SEO team have managed many campaigns for many clients and they've made contact with an incredible number of bloggers and influential people across a wide range of niches, many of which overlap and interconnect.
Much of the work done by your in-house SEO team will be duplicating work already done by SEO teams within SEO agencies in a major city near you.
Links are the most important way in which search engines rank web pages. Since the advent of Google they always have been – and that is not about to change in the near future.
Links need to be relevant and authoritative and for most purposes Google only counts one link from each website. From day 1 of the SEO campaign your in-house team needs to begin identifying the best sites to get links from and reaching out to them. Working on this list of link opportunities always remains the most important SEO task and accounts for the majority of SEO man-hours in a good SEO team.
SEO agencies already have a list. It's a very big list and it includes established contacts that are almost beyond value to your business. In an agency the man-hours have already been spent and the investment has already been made. There is no need for you to repeat the process in-house at your expense.
Smart brands harness this incredibly powerful strategic resource by hiring a good SEO agency. Don't turn your back on a powerful, ready resource by taking SEO in-house and starting again from scratch!
4. Skills
As already discussed, a senior in-house SEO needs a multi-discipline team to implement comprehensive SEO strategies. But a good SEO agency comes with a ready-made team that is integrated, motivated, warmed up and ready to roll.
The agency's SEO team will encompass the whole spectrum of SEO skills including:
Strategy
Link opportunity research
Outreach and engagement
Competitor analysis
Analytics and monitoring
Reporting
On-page optimisation
Technical optimisation
Content generation for link bait, social media and (potentially) viral campaigns
User experience optimisation
Conversion Rate Optimisation
Social media signals for SEO campaigns
Integration with PPC, PR and other campaigns
The best SEO agencies also offer skills beyond SEO – skills that overlap with or compliment it. These are integrated digital agencies – with a specialist SEO team comprising of several people led by a strategic and customer-facing Head.
Such agencies specialise in integration with paid search, PR, social media and other campaigns and have senior-level expertise across all major services in-house, including PPC, email marketing and website design.
The ultimate agency will design and build your website from scratch – using the latest SEO principles to deliver a best of breed site that makes your competitors seem outdated, outclassed and out of step.
Building and managing such a comprehensive, cross-discipline team in-house would be a momentous task for a brand, but for integrated agencies such a team is at the core of the operation.
5. Experience
It may be assumed that experienced SEO professionals working within an agency environment have worked on a significant number of campaigns, across a wide range of industries. They know the places where any good website can get a good link (or good social media exposure). Agency SEOs know of similar places in almost any given niche.
There is a good chance that somebody in your choice of SEO agency has done SEO for one or more of your competitors, so they know the market. It is likely that they have spent a considerable amount of time analysing opportunities on behalf of another brand in your industry – or an industry that is closely related. As discussed above, the agency SEO will already have contacts in those industries.
With a ready-made pool of knowledge, contacts, link intelligence and link opportunities, it is very difficult to beat the power of an agency with an in-house team – no matter how good they may be.
Your agency's SEO team eat, sleep and breathe SEO – that's why they are in an agency. They are passionate specialists who live and breathe their client's campaigns, taking pride in the results they achieve. Within a good SEO agency is a competitive environment where bright, talented and entrepreneurial SEOs compete for the best reputation – both within the agency and the wider industry. The online SEO community is dominated by agencies.
An in-house SEO is less likely to be a specialist and arguably less likely to have such a passion for SEO. As part of a wider organisation, the in-house SEO often dabbles in PPC, social media, email and sometimes broader offline marketing activities. Some in-house SEOs are excellent. Others may be a jack of all trades but a master of none.
It's no secret that in-house SEOs tend to get paid a little more, so being in an agency is not about the money. It's the passion for SEO, innovation and creativity – the "agency atmosphere" that tempts the brightest minds agency-side.
6. Head count
Resources are limited in any organisation. When your in-house SEO is operating at or above full capacity there is nobody there to take up the slack. SEO is a highly specialised discipline and it is not feasible simply to draft in a marketing exec. to support campaigns in anything but the most menial and trivial of ways.
In a good SEO agency, however, there is a team. It is normal for SEOs to support the rest of the team, for example by doing a site audit or some link research, or simply bringing a fresh pair of eyes or a different creative angle to the campaign from time to time.
7. Scaleability
It may be difficult for your brand to invest in the range of expertise and tools required for a full-scale SEO campaign. For example, few brands would invest a full-time designer just to create killer link bait for their SEO and social media campaigns; or a full-time developer for occasional technical SEO audits; or more than one suite of professional SEO tools. In-house SEO campaigns are often restricted by their lack of access to such resources.
SEO agencies work with more than one brand which enables us to split the cost of resources many ways, across multiple accounts. That is clearly much more cost-effective for campaign budgets. The agency model enables levels of scale and resourcing per unit of budget that a single brand cannot possibly enjoy with just one or two campaigns.
As a result, investment in SEO with an agency can deliver stronger return on investment than in-house SEO investment.
8. Flexibility
Every business has peaks and troughs in its fortunes. It is far better to reduce your agency's retainer instead of making redundancies in-house and making a senior SEO professional redundant could prove expensive.
SEO is the last thing a brand should cut – but no matter how successful your campaign is, problems in another division or region can lead to budgets being tightened.
9. Integration
Effective integration between digital channels (and between digital and offline channels) is in its infancy. As discussed above, the best SEO agencies have a specialist SEO team working alongside other teams for PPC and other digital channels and that makes integration simple. Because agencies manage a large number of campaigns across a variety of verticals, they also benefit from increased experience of campaign integration.
In addition to internal integration, integrated SEO agencies often work closely with other agencies, particularly PR agencies. PR is the most powerful way to support SEO campaigns but effective integration requires expert SEO leadership.
As already discussed, the Head of SEO should have the essential communication skills necessary to build bridges between agencies – fostering powerful relationships that support powerful integrated campaigns.
Most agencies now talk about "integrated campaigns" but few actually deliver fully integrated campaigns and you should ask your agency to describe exactly how integrated campaigns actually work in practice.
10. A pool of ready links
SEO is made up of a hierarchy of interdependent needs. but it always has been and remains largely about links. The quality, quantity, topic and other factors relating to external links from other websites are the main way in which search engines assess what is actually on the pages of your site and how important it is.
As we have seen, SEO agencies are rich in vital strategic resources – one of which is contacts. Using deep networks – real and social media networks, lovingly established over many years, enables established SEO agencies to deliver natural links and social signals from genuine, influential people and websites across a wide range of niches.
Many niches overlap and interconnect, further amplifying the power of the SEO agency to deliver campaigns with breadth, reach and impact that could not possibly be achieved in-house.
There is an outdated perception that an in-house SEO team may be better integrated – simply because they are in the same building as other staff. In reality communication between the functional silos of a typical organisation is poor, while the influence of a proactive, outside agency taking ownership of the channel tends to drive progress far more effectively. It's really a simple matter to communicate with your agency using email, phone calls, meetings and Skype. Just like you do internally but with the agency's professional sense of urgency.
Don't hire a web design agency or PR agency pretending to be an SEO agency. SEO is a highly specialised discipline and hiring a real SEO agency with a dedicated SEO team is the best way to ensure your brand competes effectively online.