Every business would welcome continual growth in sales from PPC (pay per click) search engine marketing campaigns.
As the client of a PPC (search engine marketing) agency you have the power to help your agency achieve stronger results from your PPC campaign. It is essential that you, your marketing team and your agency's marketing team work together to build effective campaigns and in the most successful partnerships of all, client and agency work seamlessly as a team on integrated, multi-channel campaigns.
There are a number of onsite factors that Google looks at when deciding how to rank your paid search listings for a given keyword. These are some practical things you the client can do to maximise the power of PPC:
1. Quality score
Quality score is by far the most important factor when Google decides in which position to rank your ad for a keyword. Quality score is the metric Google uses to decide how relevant your ads, keywords and landing pages are to a person seeing your ad. Quality score is made up of a number of elements and the one you have control over is the quality of your landing page. It is imperative that your landing page is relevant to the keywords you are targeting; that means there should be relevant, readable text on your page and not just an image.
2. Reviews and Ratings
Most of us are more likely to buy a product if someone recommends it to us. Reviews and ratings are growing increasingly popular – and more visible in Google search results. It is important to use an independent, third party review site where you can collect unbiased consumer reviews. It is also important to respond reviews effectively. By showing some personality in the responses, in addition to being proactive and helpful, consumers will come to trust your Brand. Customers understand that things go wrong sometimes. You just need to make them feel comfortable that someone will be there to help them quickly if that happens.
3. Site speed
It is a fact that slow site speed affects conversion rate. A recent study by the Aberdeen Group found that a 1 second delay in page load time can cause a 7% loss in conversions, 11% fewer page views and a 16% decrease in Customer Satisfaction. These figures should be enough to encourage you to look into your site speed (Google Analytics has a separate Site speed report built in). You need to identify where the problems are and resolve them in order to improve the speed at which your pages load.
4. SEO Strategy
The benefits of having an effective SEO strategy are overwhelming and there are many reasons why you need to do SEO. For example, by occupying more 'real estate' on the first page of Google, with organic and paid search listings, your campaigns compliment each other, emphasising your presence to customers and driving more active buyers to your site. Properly integrated SEO and PPC campaigns generate brand new customers, increase brand awareness and create a positive image of your brand in the minds of customers.
If your website doesn't rank high enough to be visible for terms related to your products and services, either organically or in paid search, you can be sure that your competitors will be there instead. You will miss clicks, sales and totally new potential customers – along with their entire Customer Lifetime Value. You will also lose existing customers to competitors who are targeting your keywords more effectively.
5. Implement conversion tracking
This might seem very obvious – but it is critical and yet often overlooked. Having access to data on the performance of your PPC campaign is crucial in deciding how to manage your campaigns. It is relatively easy to implement analytics markers and to pass back the actual sales amount for your orders. The information gained with this small change will be extremely valuable for your PPC agency – as well as providing strategic insights for your business.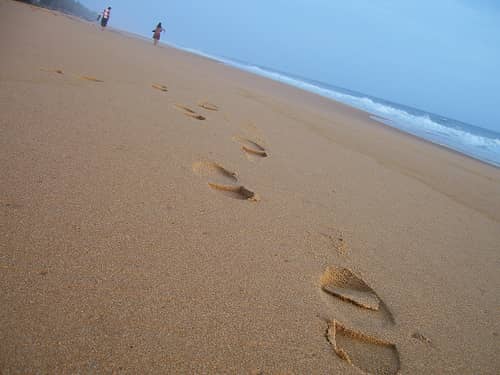 6. Be Price Competitive
The internet has changed the way consumers shop. No longer are they content with the first website they see their desired product for sale; they shop around for the best price. We have seen too many cases where campaigns are not performing because the products on offer are not price competitive. A strategy should be devised on which products should be pushed via PPC. These products should be price competitive if they stand a chance to succeed.
Are you working closely with your agency team and actively supporting their campaigns? If not, perhaps it is time you made a fresh start. We are a leading London PPC agency.