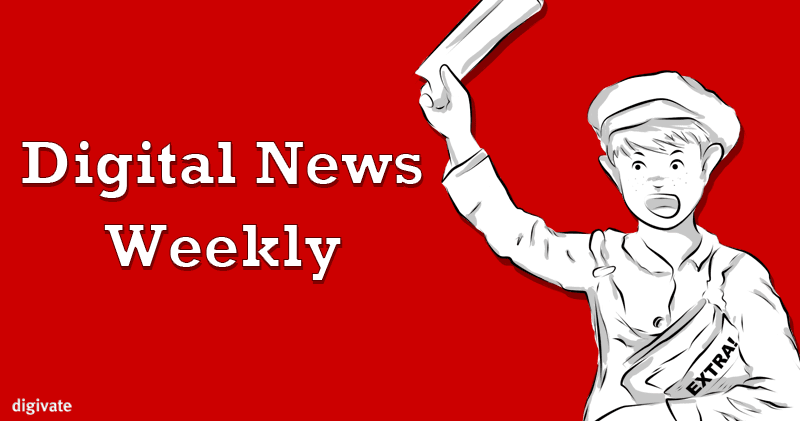 1. Google makes 2 ad updates that will affect local search marketers
Ads are appearing in the Local Finder results — reached after clicking "More places" from a local three-pack in the main Google search results, as well as changes to Google Maps mean that only ads with local extensions will be shown, while Google Maps is no longer a Search Partner and is now part of the search inventory. Search Engine Land explains how these changes will affect Local Search Marketers.
2. What's a Good Clickthrough Rate? New Benchmark Data for Google AdWords
To help you assess the success of your clickthrough rate, Wordstream has released a detailed study on Adwords industry metrics.
3. Everything announced at Facebook's F8 conference
All the news from Facebook's F8 conference, from Chatbots for Businesses, to the roll-out of Instant Articles for all publishers.
4. Starwood uses Instagram workaround to take bookings from platform
With everyone wanting to use Instagram for sales, while the process may not be seamless, Starwood has found a way to harness Instagram to take hotel bookings.
5. Snapchat is Growing Up
Snapchat has quickly become popular amongst adults in the last year. With no option to like, comment, or share, Snapchat is an alternative to the popularity contests of Instagram and Facebook. Hubspot explores how Marketers can use Snapchat in their campaigns.
6. A Close Look at the Five Most Interesting Talks from BrightonSEO 2016
As BrightonSEO has just wrapped up for this year, the team at Distilled rounds up the most interesting talks from the day. From the Psychology behind persuasive content, to featured snippets, as well as an exploration of AMP.
7. Do 50% of adults really not recognise ads in search results?
Search Engine Watch reports on Ofcom's Adult Media and Attitudes Report, which reveals just how many adults do not recognise ads in search results, and looks to explain possible reasons why…
8. Facebook smashes Wall Street estimates when it reported first-quarter results.
Facebook reported earnings of $5.38 billion over the first quarter, 10 percent higher than estimates.