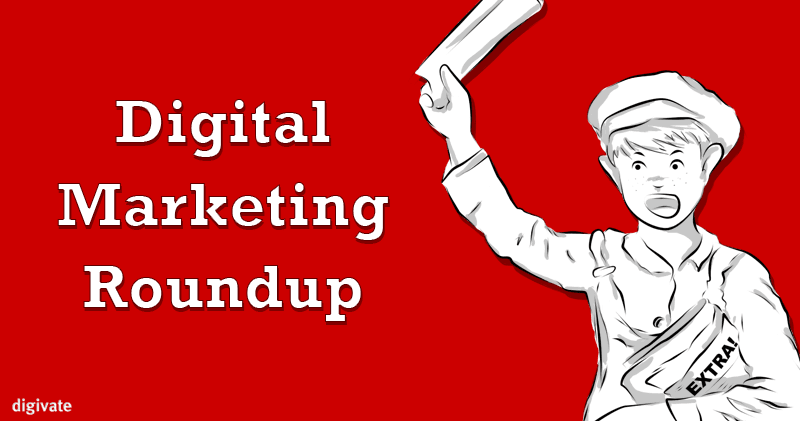 YouTube Launches 6 Second Mobile Ads
50% of 18-49-year-olds now watch videos on their phones. So this month, YouTube is launching a new "Bumper ad" feature: 6-second advertisement slots on mobile videos. YouTube parent Google has claimed that these Bumper ads are idea for driving wide reach and frequency, and caused a rise in recall, awareness, and consideration in early tests. Early testers of these ads include Atlantic Records, who used them to promote Rudimental's second album, and Audi Germany who used them to introduce their new range of SUVs.
Snapchat Opens For E-Commerce
After testing interactive adverts over the last few months, Snapchat is now open for e-commerce. At the end of last month, Lancome and Target have both began to run shoppable ads in Cosmopolitan's Discover channel. The adverts promote a 10-second call-to-action, where users are instructed to "swipe up" to view more. Swiping will allow users to shop on the company's websites without leaving Snapchat.
Instagram's Carousel Ads Allow 60-Second Videos
Instagram is currently testing out 60-second videos in their carousel adverts. The carousel feature, that was launched over a year ago, previously allowed brands to post an image where the user can swipe left if they want to learn more, and view additional images plus a link to the website. Instagram has announced that carousel ads can now be a combination of images and videos lasting up to 60 seconds. Taco Bell, ASOS, Airbnb and Macy's have already began using the feature.
Google adds related topics to featured snippets
With featured snippets becoming more commonplace, Google has now extended the feature to related topics.