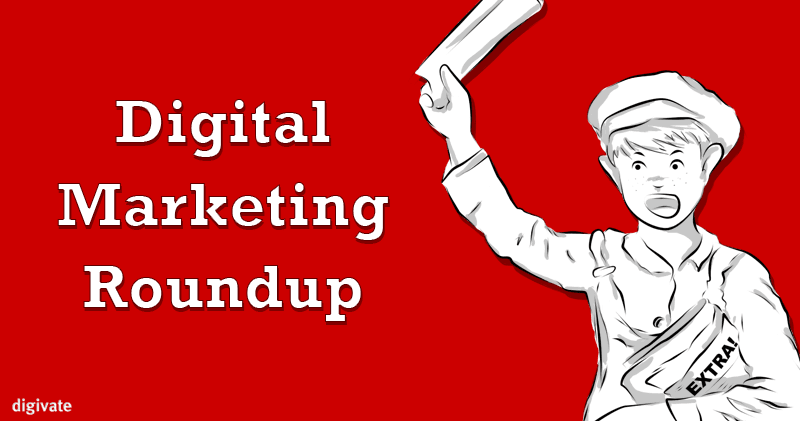 Bing gets into the Olympics spirit
This year we see Bing get into the spirit of the Olympic games with their Bing Predicts Technology tool, which provides users with an 'events to watch' schedule. This will provide their audience with regular updates on the games, as well as tabs which will allow them to navigate between sports, athletes, medals and daily predicts.
'Stay in the Loop' widget from Google is about to diminish your self-search obsession
Google have developed a widget called Stay in the Loop, which allows users to be alerted when their name is used anywhere across the web. In order to get started with this feature, you begin by searching your name, scrolling to the bottom of the SERP, and clicking 'Stay in the Loop'. Google will then alert you whenever your name has been used.
Verizon dive into their investment and make changes in less than a week of buying Yahoo
Last week the telecommunications company Verizon bought Yahoo for $4.8 billion, and they've since wasted no time in taking action with their new investment. The telecommunications giant began by testing out a new search interface, moving the Yahoo logo from the top left of the screen to the right, and reducing the size of the logo. This also gave it a change from its competitor, Google, who places it on its right. However, there are other similarities to Google in that the new box at the top right opens up a Yahoo services navigator. Additionally, the search button is blue, instead of the Yahoo purple.
Google Adwords will be abolishing 'Converted Clicks' from September 2016
The Google 'Converted Clicks' metric is being removed after 15 years, as it is now considered to be an outdated metric. As a result of this, marketers will have to refer to data in the conversions column to measure the action taken on a website following an ad click. This means that there will now be a greater focus on measuring prospects taking a desired action, rather than just tracking ad clicks.
Facebook continues to show growth with 1.7 billion active users per month
Facebook released its second-quarter results for 2016, and the reports show nothing but growth for the company. The social giant saw an increase in their Facebook advertising revenue, with a 63% increase compared to the same time last year. They also revealed that of their $6.2 billion revenue, 84% was made through mobile advertisement – this increase in mobile users can also be identified in the monthly active users.
Tumblr will no longer be ad-free
Tumblr, the newly owned Verizon platform, have announced that they will be launching ads across their blog network, allowing publishers to earn funds from their content. They are yet to comment on how much users will make, but they have made it clear that publishers don't have to participate, and can disable this feature.
Local searches show a 50% growth compared to mobile searches
Google have recently announced that they will be building on local searches, as there seems to be clear growth. They have recently introduced 'promoted pins' and 'promoted locations' on Google Maps, which enable users to see branded pins on their travels.