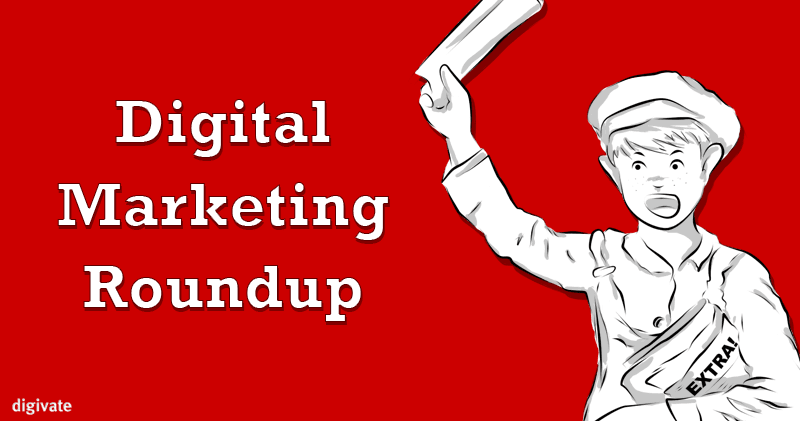 Pokémon Go increases Nintendo's stock price by 25% in under 7 days
Just three days after launching the Pokémon Go app, Nintendo saw a 25% increase in their stock prices. The augmented reality app encourages users to walk around their real-life neighbourhoods to discover virtual characters on their smartphone screens. The app has opened the doors to a location-based revolution that the digital space has been waiting for.
Google Analytics expands its security notification
This week Google Analytics announced an expansion of its security notifications. Over a year ago, Google analytics launched safe browsing alerts to notify users of website being compromised by 3rd party websites, and as a result of these alerts have managed to alert more than 24,000 users. This positive outcome has resulted in Google increasing its notification ability to include things such as spam notifications.
Google's June Quality update shows favouritism towards the news and media category
The results of a recent study confirmed a 14% increase in organic search results in Google's 'News and Media' category, and a drastic decrease of 20% in their 'How to/Ask an expert' category. These changes already have marketers questioning whether quality is actually the highest ranking factor in search – but Google has not yet confirmed these updates.
Twitter announces the launch of Gnip's Audience API
Twitter has launched a new Audience API based on their customer's feedback of wanting more demographic insight on their audiences. The API is a flexible service that enables brands to get further insights on who is seeing their tweets and visiting their website. This increase in data will allow users to better target their audience.
Warner Bros misses a few checkpoints in their influencer marketing
Entertainment company Warner Bros missed some significant checkpoints when executing recent influencer marketing. They paid a number of YouTubers with large volumes of followers to post gameplay videos, without disclosing this to the audience – for which they received a fine from the Federal Trade Commission.
Twitter have jumped on the stickers bandwagon
Twitter are launching a new feature called stickers – almost identical to those available on Snapchat. The stickers provided by Twitter are searchable images that resemble hashtags, emojis and photo filters in an added photo feature. However, a key difference is that Twitter stickers can be searched for in the same way as hashtags. This feature could become very lucrative for brands if Twitter decides to enforce sponsored stickers.
Google Adwords and Shutterstock join forces
The stock image firm Shutterstock announced a partnership with Google through an API integration and image licencing. This partnership means that the effects of an image can be assessed alongside ad copy, therefore allowing Google to test imagery before presenting it to their audience – resulting in a better-targeted image.
Google's video viewability ad marketing outperforms the industry by 93%
A recent study by Google has revealed a 93% increase in YouTube's ad viewability, leading in higher programmatic ad revenue.