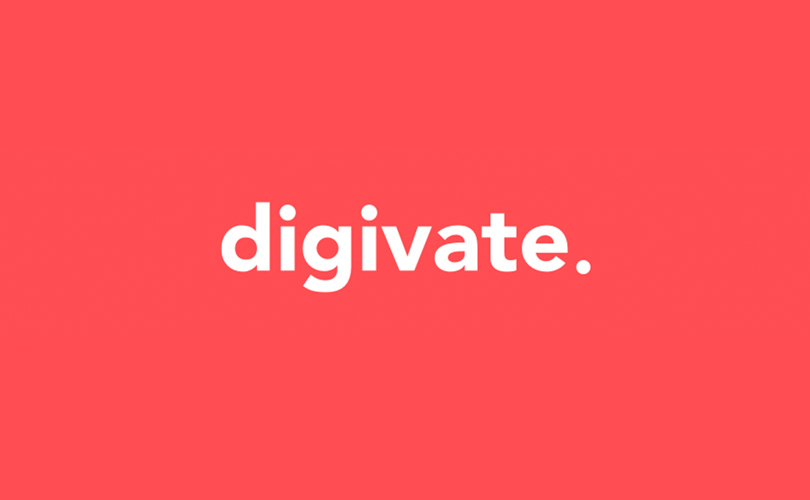 Ok, so I wrote about Google Analytics a few weeks ago 3 months ago, and some companies inability to utilise its functionality, either because they are unaware of the possibilities of the platform or simply are not being able to derive meaningful information from what they are seeing. I will continue this series with a number of guides to point users in the right direction to make use of some of the core functionality of Google Analytics, so let's get started.
It's easy looking at the dashboard summary of Google Analytics and come away with knowing your site has a 25% bounce rate and the average user's time on site being 4 minutes, but what does that mean to you? One of the biggest problems when looking at site level data is that it doesn't tell you the whole story, it tells you the end of a movie without telling you who done what and why the main characters' turned blue. Imagine managing a football team but only keeping an eye on the score and not watching the match? Winning 3-1 doesn't tell you who scored and how much time each player spent on the pitch or the number of assists or passes each player completed. It's clear that these stats give you little insight into what's going on and nothing that is actionable; this is where Advanced Segments can help.
You can find the 'Advanced Segments' under the 'My Customizations' box on the left navigation panel when you access your analytics profile.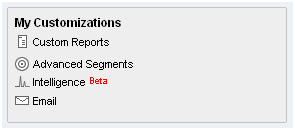 From here click the "Create new custom segment" in the top right corner.

The elements of customization are grouped into two categories, Dimensions and Metrics. If it wasn't obvious, Dimensions are areas you want to look at and metrics are things you measure by. Let's look at a few basic types of reports that can be created using the plethora of customizable elements.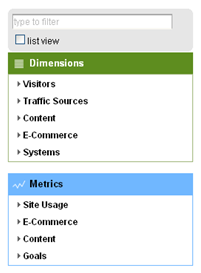 An emerging market with increasing influence on the internet is mobile, so let's look at the Dimension 'Mobile' (type 'mobile' in the search box on the left and drag the dimension into the dotted box), condition value that 'Matches Exactly' to value 'Yes'; now test to see if you do in fact have any mobile users by using the 'Test Segment' button on the bottom right…there is? Great! We could leave this here but that wouldn't really be creating an 'Advanced' segment, so with this we want to look at which of those users have come from a common source, let's say Google.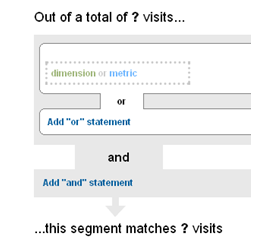 So we click on 'Add "and" statement' and drag across the 'Source' dimension to the new empty clause, condition to 'Matches regular expression' and value to 'Google'. Give the segment a name and hit 'Test Segment' again. Now the number of visitors that matches this segment depends on the level of traffic and could mean you have zero visitors in this segment, in that case try a different source. Name the segment and hit up save.
If you want to go further we could look at all Mobile Google traffic coming from your organic profile, add another 'and' statement to the end of it, adding the dimension 'Medium' with 'Matches regular expression' and value to 'organic'. Now save it under a different name.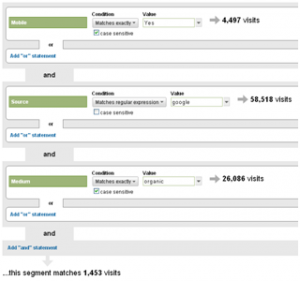 The now the advanced segment chosen above will now look at any mobile traffic that has come through Google organic listings. In theory, you could drill to a basic view of mobile traffic down to the source from the standard google analytics visitors tab, but getting into the granular detail that you'd want is difficult, hence the reason for this segment.
To view the stats from the newly created segment, select the dropdown above the date range in the analytics profile and select the segment and click apply; all the data being displayed will now be specific to that defined segment. (you can select up to 3 segments at one time).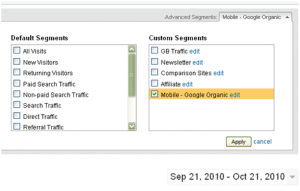 By viewing the level of traffic and conversions from this profile specifically can give you a good indication if you're PPC campaigns could benefit from targeted mobile ads for the search demand coming from Google naturally, catering for the mobile browsing experience.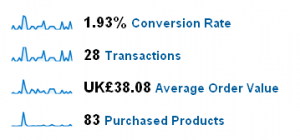 Once you've decided whether the segment is generating enough revenue to take notice, you can go further to identify the highest traffic level and converting keywords to target in your Adwords campaigns.