In order to manage your digital marketing assets properly, you need to know what is and what isn't working well for you, so you can plan effectively. Data collection and analysis using Google Analytics/Universal Analytics is the foundation of any solid digital strategy, enabling you to highlight and monitor the up's and down's of your campaign.
But this can be a daunting prospect. After all, with so much data to analyse where do you even start? As such, Digivate is launching a new web analytics consulting service, which will help you to implement and understand your website analytics, and ultimately improve your digital marketing strategy.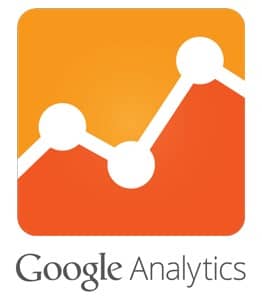 The benefits of utilising a web analytics consulting service can be immense, and at Digivate we can design a package tailored specifically to your needs. We begin with a measurement and data strategy audit, where we'll delve into your current analytics set up and recommend any improvements needed. By delving deeper into the data, our Consultants can fill in any gaps in your data through customisation that can even integrate data from your physical bricks-and-mortar stores. We can further help you to understand the data you collect through the use of dashboards and visualisations, such as bespoke tables, graphs and calculations.
If you're an eCommerce site, we can implement eCommerce analytics allowing you to track data, from landing page to purchase. Additionally, we can help you with tag management, so that you can easily upgrade, implement and troubleshoot your analytics.
For a longer-term web analytics consulting service plan our "Beyond Google Analytics – Customer Insights Package" gives you month on month measurements and insights, coupled with our digital expertise.
Case Study – Congratulations, you didn't earn as much as you thought!
Digivate recently worked on a case where the analytics and back-end were hugely misaligned, causing invalid data to be collected; revenue, conversion rate, average order value and transactions appeared to be massively inflated.
As such we conducted an audit, as well as a measurement plan exercise with the client. Then we began analysing the site for the most common issues:
Was the transaction code being triggered for test purchases? (i.e. was analytics firing on the test domain?)
Was the transaction code being fired multiple times? Were duplicates creeping in?
We assessed the theories by testing the transaction process of the website and comparing it with the analytics. We tried multiple test transactions across all payment options and nothing out of the ordinary was found.
So then we revisited the measurement plan that had initially been created for the client, and following the test transactions, one item in the plan stood out. When asked about the goals of the site, the client had said, "We'd like to increase our finance applications."
This jumped out at us because our tests had not included any financial transactions, as it had not been available anywhere in the purchase journey. A quick call to the client indicated that the finance option (and any prominent on-page promotions) were not visible until the customer had hit a specific cart threshold.
Further testing showed that transaction tracking ran regardless of a finance application being accepted, refused or pending. So we did some more testing, just to make sure.
Using tag manager we implemented two things:
A custom dimension to identify the payment type
A rule which only triggered the transaction tag in the absence of a 'pending' or 'failure' query string following a finance application – all other payment types and successful finance applications were unaffected.
Success! After one day, their analytics and backend systems aligned; we left tracking running for a week in a test account to confirm and then rolled it out live on analytics. So although we had to deliver the bad news that their e-commerce performance wasn't as good as they had been led to believe, we were able to help them create a much more reliable site.