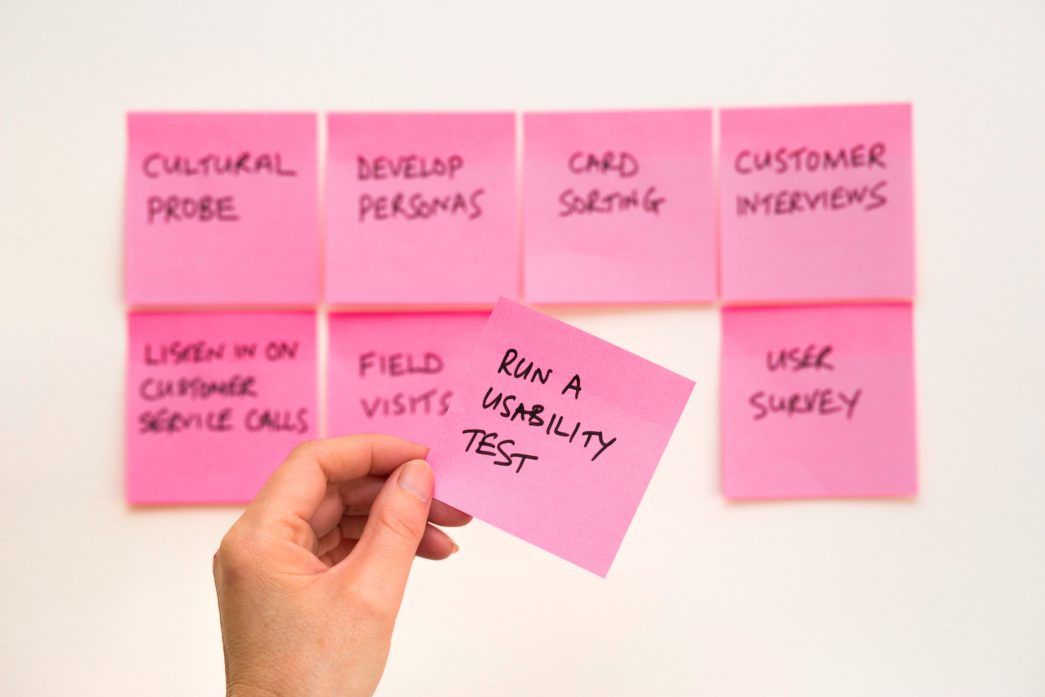 Content is king. But the new Google Algorithm Update 2021 will be the tiebreaker.
First announced in May 2020, Google said they wanted to provide a delightful experience for users interacting on the web. 
After many internal studies and industry research, Google came up with quantifiable measures that prioritise user experience. 
In particular, Google will prioritize page experience. Combined with their existing search signals, page experience signals can lead to better quality search results. Sites that prioritize these metrics will be rewarded with higher SERP rankings.
The New Google Algorithm Update will be pushed through in June 2021. The launch was delayed by a year due to COVID-19. 
Explanation of The Google Page Experience Update 2021
Google will add three new metrics to measure page experience signals. The goal is to decrease frustrations during web interactions. With each page, Google will ask:
How fast does this page-load?
How stable is this page?
How quickly is this page interactive?
The fancy term for the metrics that will answer these questions is Core Web Vitals. 
Before users enter a site page, Google wants to recommend only well-maintained and easy-to-use websites first and foremost. 
The new update will judge your website page-by-page.
Your site traffic will not necessarily go down due to a bad page with several pop-ups. However, you can expect your competitors to rank higher on the page with similar content when the page measures higher on the new Core Web Vitals metrics.
So let's dig deeper into the Core Web Vitals that will impact our page traffic:
Largest Contentful Paint (LCP)
Largest Contentful Paint (LCP) is the main metric for page load speed. 
It measures how long you have to wait until large blocks of content load.
Large blocks of content include:
Images
Videos
Block-level texts
In the past, page load speed focused on the time the whole page starts to load or the time the first element reveals itself. 
LCP focuses on visual content elements in particular.
A good LCP measure is at 2.5 seconds. Page content that takes 4 seconds and longer to load makes a bad impression. Here is where you need to improve:
Scale down image size and video frames to load faster

For media-rich content, use a size loading optimizer plugin

Be careful of Javascript and CSS that can block the render time

Boost server speed
Cumulative Layout Shift (CLS)
Cumulative Layout Shift (CLS) is the metric for page stability that eliminates any rude pop-ups or page elements that interrupts the user flow.

CLS measures page elements to see if any of them will shift on mobile devices between the initial page loading and when the page is done loading. 
You do not want any unexpected element shifts that can cause unwanted interactions for the user. 
Make sure page elements do not suddenly change in size between first and final loading.
The rule of thumb is whatever is visible on the screen at first load is stable until the final load. 
To prevent mishaps, specify size dimensions for page elements including the banner, image, and video frames. 
It is like stating the dimensions of the parking space so it will not collide with other elements even when the car (or the image) shows in full.
First Input Delay (FID)
First Input Delay (FID) measures page interactivity speed. That is, how soon can interactive elements on the page respond to user input. 
Be it a text box, drop-down menu, or a clickable, tappable element, you want it to respond at the fingertips of the user.
A good measure is at 100 milliseconds. Any interactive page element taking 300 milliseconds and longer to work makes room for improvement. 
To score higher in this metric, you need a good programmer to test, audit, and optimize the code. You would not want to deal with Javascript programs that cause delays in page element interaction. 
How Both CRO and UX Will be Assessed as Google's New Ranking Factor
Landing pages with a laser focus on answering specific queries from a targeted audience to influence conversion rates will rank higher following the Google Algorithm Update 2021.
Conversion rate optimisation (CRO) techniques influence the user experience (UX).
Once the largest block of content loads and interactive elements are ready to respond, the question now is, will users want to respond to your call-to-action?
Google will look into the CRO elements of every landing page to see if it is worth the competition. Specifically, how effective is your CRO strategy in guiding users to take the desired action?
With Google's new ranking factor, content marketing remains king, SEO remains relevant, and regular testing remains a must-do.
Existing metrics like mobile-friendliness, HTTPS-security, safe-browsing, and intrusive interstitial guidelines continue to provide a holistic page experience.
How Will the New Algorithm Update 2021 Impact Current Websites
When Google said they will add new metrics to gauge page experience, they also stressed the importance of having the best information overall.
Subpar page experience can still rank high in favour of content strategy. But, where multiple pages excel content-wise, page experience will determine which site claims the top spot.
The new algorithm update is a reminder to put your targeted audience first. Content and user experience should go hand-in-hand towards a desirable action, and this means eliminating any interruptions and distractions to the user flow.
HELP ME WITH DIGITAL MARKETING
How to Combat Being Impacted by the Update with a CRO Strategy 
Google made its first announcement a year before the new ranking factor starts to affect site traffic. 
Six months later, in November 2020, Google set a reminder for developers to start taking action. 
To prepare for the update, Google also updated recommended developer tools that can highlight and resolve certain issues based on the new metrics. 
First, the Core Web Vitals report will help site owners identify areas in need of improvement.
To fix page load issues, developers can use tools like Lighthouse and Page Speed Insights. 
Personalisation – CRO's New Best Friend
Personalised landing pages – be it location-specific or user data-driven will rank higher following Google's latest algorithm update. 
A good CRO strategy leverages good copywriting specific to each buyer persona.
Personalise how your target audience will arrive on the site page, too. From your email marketing campaigns to your login/authentication process, you would not want anything to interrupt the user experience.
The Benefits of Hiring a CRO/UX Agency 
Google's new algorithm update is designed to eliminate distractions and focus on excellent content strategy. In the same vein, a CRO/UX agency will zero-in on increasing your site score on the Core Web Vitals as well as on the existing site metrics. 
Working with Digivate is a great option for those who do not want the added headache but want to cover all the bases following the additional criteria. 
And just as a landing page needs a personal touch with CRO strategy, so will your business benefit from a personalised, insightful method that works specifically for the needs of your pages.
With the right tools or the help of a CRO/UX agency, there is no need to worry about losing site traffic. Google's new algorithm update will only improve the quality of search results, and in turn, the quality of leads your website will be getting.