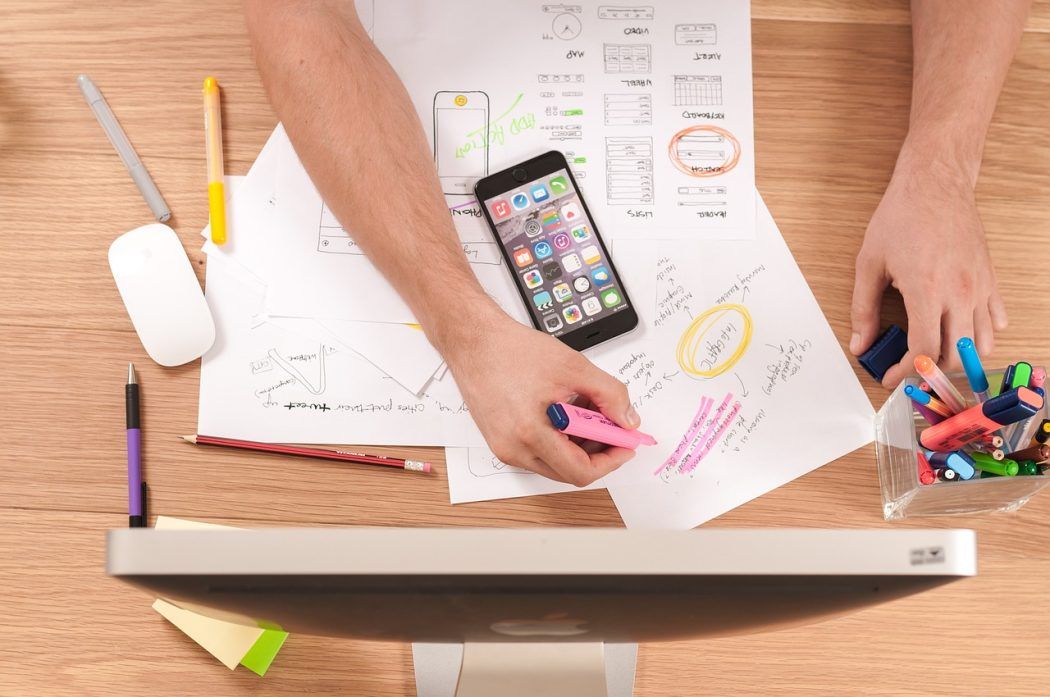 This resource will provide you with actionable steps and a downloadable template for structuring your digital marketing strategy from start to finish.
This resource will also show you how your digital marketing strategy can help you plan, execute and measure your integrated marketing campaigns that are aligned with your business objectives.
DOWNLOAD THE FREE TEMPLATE HERE
What is a Digital Marketing Strategy?
In simple terms, a digital marketing strategy is a set of processes that help you achieve a desired marketing goal.
Digital marketing strategy is a foundation for your future marketing campaigns. 
Your digital marketing strategy document needs to cover the following points:
1. Executive summary
2. Brand definition
2.1 Mission
2.2 Vision
2.3 Unique Value Proposition
3. Situational analysis (SWOT)
4. Competitor analysis
5. Objective(s)
6. Target audience
7. Customer journey
8. S.M.A.R.T marketing plan
Despite the simple structure, it can be difficult to actually build a strategy from scratch, which is why many companies don't have a digital marketing strategy. Instead, they jump straight to planning poorly informed marketing campaigns.
DOWNLOAD THE FREE STRATEGY TEMPLATE

Why Do You Need a Digital Marketing Strategy?
Many marketers mistake channel-specific digital campaign strategy for digital marketing strategy, so they jump straight to building strategies for marketing campaigns, without understanding the overall business objective, the state of their business, their capabilities, target audience, buyer journey, and competitors.
Digital marketing strategy will help you to determine channel-specific strategy and how each channel works towards a common goal.
Without an integrated marketing strategy, marketing teams tend to work in silos, which leads to wasting money needlessly.
Putting digital marketing campaigns into motion without a previously-devised roadmap could lead to failure for not considering all the aspects that could impact their development. 
Digital marketing strategy, hence, allows you to take the guesswork out of your marketing and set S.M.A.R.T (specific, measurable, attainable, relevant, timely) digital marketing objectives that are actually achievable and realistic.
Your plan doesn't need to be a huge report, a strategy can best be summarized in two or three sides of A4 in a table linking digital campaign strategies to SMART objectives is all you need.
DEVELOP YOUR S.M.A.R.T STRATEGY NOW

Final Words
Having agreed your marketing strategy, you're now ready to implement your marketing plan, and launch campaigns.  
Before building your marketing plan, you'll need to prove you've done your research. That you understand your business, market, competitors, budget, and costs.
Our FREE Digital Marketing Strategy Template will help you to structure a rock-solid digital marketing plan from start to finish
Once you've downloaded our template, you'll be able to:
List marketing activities per each persona

List KPI's per each marketing activity 

List all the marketing channels to reach your target audience

Set a budget, timeline, and team member(s) responsible for meeting the marketing objective(s)
Want to know how to do it? Download our free template by clicking on the button below.