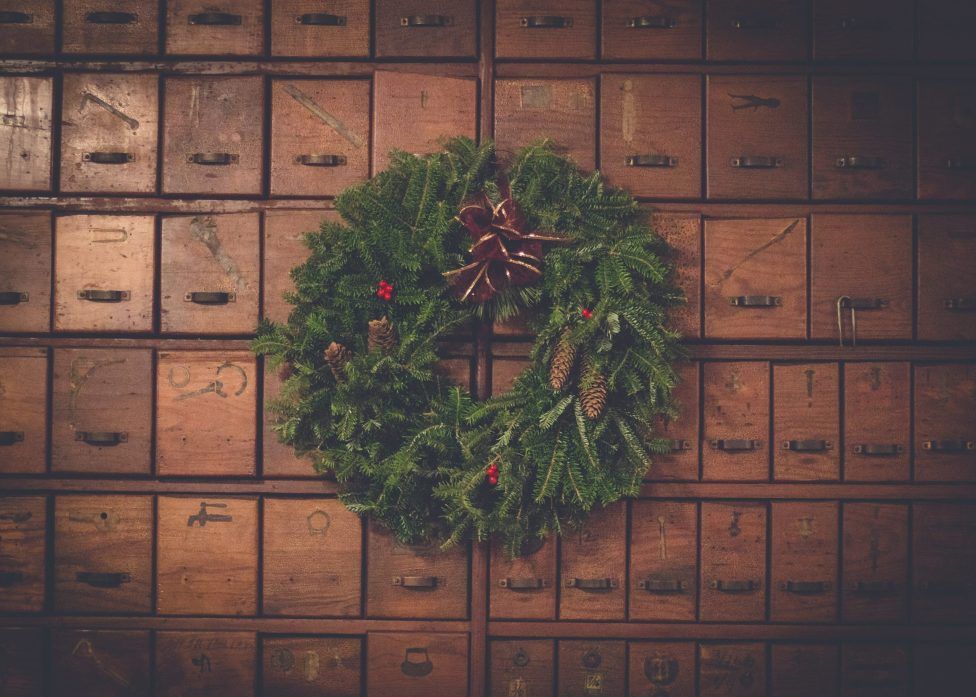 It's that festive time of the year again with blankets, a warm fireplace and the smell of cinnamon is in the air – that's right it's Christmas!
So, if you've come looking for inspiration to make your website more festive for the coming Christmas holiday then you've come to the right place.
Here at EHD we've come up with a list of Website Design Ideas to increase conversions during this festive season:
1. Optimize Your Website for Speed
The days are getting colder and that means people are more inclined to stay indoors and shop online.
Ensuring that your website is as fast as possible is essential for user experience and Google's SEO algorithms.
Last Christmas, research showed that ecommerce sales accounted for more than 30% of retail sales..
Making changes to increase website performance can be done by ensuring that your images are compressed as much as possible and caching your website can lead to an increase in web page speed.
You can check the speed of your website using Google's PageSpeed Insights tool and if you'd like to know more than you can view our article on optimizing website images for better performance.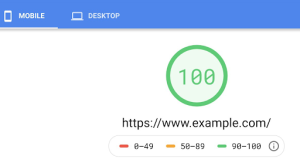 2. Add a Christmas-Themed Banner
Having a Christmas themed banner in your website design is another great and subtle way to increase conversions on your website. Banners are a great way to lead a user down a conversion funnel especially because it's the first thing they see.
When browsing through for Christmas sales, it's important for users to see the festive-themed banner so they know they've come to the right place.
If your business has any promotions or products you would like to push, make sure to emphasize these in your web design by implementing a Christmas banner!

3. Change Your CTAs
The design of your call-to-action (CTA) is highly important, no matter the time of year.
Case studies from BEEM Digital have proven that making your CTA the most distinct element of your website can result in an increase in conversions. In some cases changing the colour of your CTA can lead to an increase of 35% in conversions.
So take advantage of using the festive colours such as green, white and red to not only make your website more festive, but also to convert more of your users.
When deciding what other colours you can use to spice up your website, you can refer to a 'colour wheel'. Colours on the opposite end of the wheel to the ones you have selected are known as "complementary colours" and work well together.
This can be useful when choosing what colours to make your CTA stand out and can help improve your web design!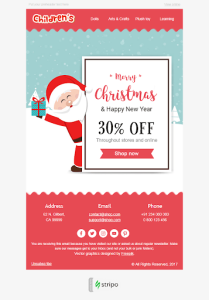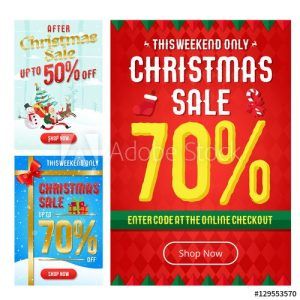 4. Hold a Christmas Competition
Having a Christmas competition can be a great way to interact with your users and get higher engagement across your site.
For example, you could do a Christmas-themed easter egg hunt if you're an ecommerce store. Not only will this expose your users to the variety of products you're selling, but you can also capture their email for future remarketing purposes!

5. Make a Christmas-Themed Logo
Having a Christmas-themed logo is often a small but overlooked aspect of web design. A logo is the representation and reflection of a business so it's important to convey the right messages.
Cheer up your logo with some Christmas hats, scarfs or snow to give off a Christmas spirit. Here are a few examples to get your creative juices flowing: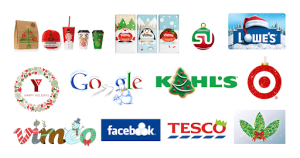 6. Have a Countdown to Christmas
Having a countdown clock can build up anticipation for users.
For some users it can be a reminder that Christmas isn't too long away so you can gently push them through the conversion funnel.
Everyone knows that Christmas is a big deadline and it's always a rush, so having a Christmas calendar can subtly push the customers to buy sooner rather than later – especially if they want their gifts to arrive on time!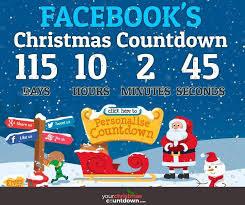 7. Make an Advent Calendar
Advent calendars are a great way to promote your products and push sales.
What used to be something for children is now a powerful marketing tool that can help you boost sales. Advent calendars don't always have to be filled solely with chocolate. We can buy advent calendars that are filled with small samples of wines, jam or beauty products.
So why not make an advent calendar promoting your products at discount prices?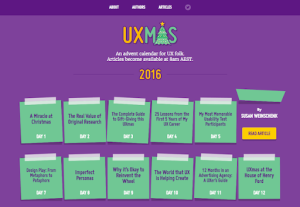 8. Christmas-Themed Backgrounds
Adding some subtle Christmas flair to your website can be a great way to add some festive cheer to your website without impacting its performance.
Let's take a look at this year's John Lewis website and see how they've added some simple geometric Christmas-themed shapes in the background.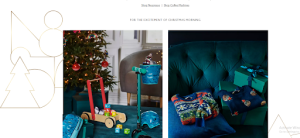 Final Thoughts:
As you can see, it's not too late to make some small but effective changes to your web design in order for your website to appeal to customers. From changing your logos to having a Christmas countdown there are many ways to embrace the festive spirit and increase your conversions.
If you need help with web-hosting, web-design or digital marketing then you can view our list of services! Happy Holidays!