Results driven PPC campaigns that continuously exceed expectations.

PPC ('Pay Per Click'), also known as paid search marketing, is a form of online advertising where you only pay for each time a user clicks on an advert that takes you through to your site.
Whether you have active PPC campaigns or are completely new to the world of paid search, our team of Google certified PPC specialists are committed to achieving your goals. Our ROI focussed approach enables us to create a tailor-made strategy which is perfect for your business, and we can also manage your campaigns.
PPC can work for a company of any size. It doesn't matter whether you are a start-up or a multi-million pound company, PPC levels the playing field. A well-structured and optimised PPC campaign will outperform just a large wallet. At Digivate, our experts are trained to meet and exceed your goals. Whether it be ROI focussed, lowering your cost per acquisition, or simply increasing your market share, it's simply what we do.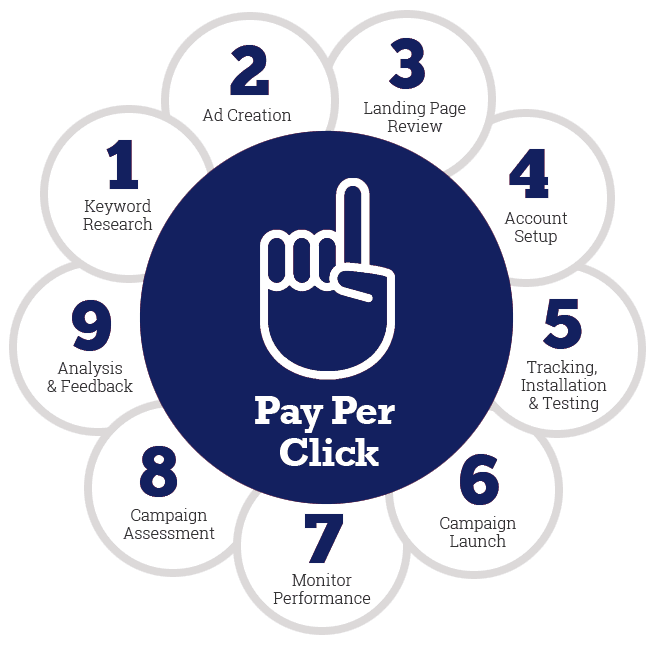 Since paid search is an ever-changing field, our dedicated team are constantly testing the latest PPC tools and software to keep you outperforming the competition. We pride ourselves on being 100% transparent. With every penny we spend, you can see exactly how much it returns.
We've got years of experience successfully managing local, national and international PPC campaigns. Don't just take our word for it, we have a whole portfolio of happy clients.
Contact us for a free existing Adwords account review.