If the goal of your PPC campaigns is to acquire new B2B clients or to build brand awareness targeting key decision makers , LinkedIn, with its 120M worldwide members and 7.9M decision makers, is a valid alternative to Search Engines and Facebook.
Linkedin Ads platform is less sophisticated than AdWords, but nevertheless allows advertisers to have total control over who sees your ads and the performances. coque iphone x Setting up a campaign is similar to Facebook Ads – you refine your audience with demographic filters, including geography, industry, level of seniority, job title, age, gender and income. coque iphone vente de coque iphone In this way you ensure the ads are only seen by people who you think are more likely to be interested in your services. vente de coque iphone coque iphone Bear in mind that the CTR is generally lower than campaigns on Google and the CPC in highly competitive markets can be as high as $4. coque iphone x coque iphone pas cher Moreover, LinkedIn only displays Ads with a good CTR (some estimate it as 0.025%), therefore if your ads don't generate enough clicks you'll notice a drop in the number of impressions, in which case you might think to refine your audience further.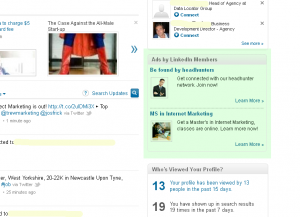 Here's a step by step guide to create a LinkedIn PPC campaign:
1) Log in to https://www.linkedin.com/ads (Sign up if you're not a member yet) and click on "Start Now";
2) Give a name to your campaign, upload an image (50×50 pixel) and create up to 15 ad variations to test. vente de coque iphone coque iphone xr The Ad Destination can be either an external website or a LinkedIn page;
3) Narrow your audience (see image below). coque iphone 2019 coque iphone xr As you select specific audiences, you'll be able to see in real time on the right top corner the Estimated Target Audience.