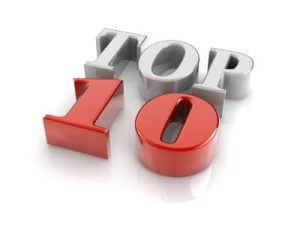 It's hard to keep up with the internet's constant supply of content, thus to help make life easier for all the webmasters and online marketers out there Digivate has provided the pick of the online marketing content this week. Enjoy.
1. Smartphones have taken over

The use of smartphones continues to increase at a rapid rate and has significantly influenced media, advertising budgets, the way we shop and interact and much more. coque iphone 8 coque iphone 6 To see just how much smartphones have changed our behaviour view this great infographic by High Table.
2. QR codes

Gunniess and BBDO New York have come up with an inventive use of QR codes that will be unique to many a beer drinker. coque iphone x The QR code, etched onto a pint glass, reveals itself only when the darkness of the Gunnies fills the glass. coque iphone xs max Once filled the QR code can be scanned and all sorts of social media updates and madness can ensue. See more of this on adweek.
1.6K Likes
2.9K Tweets
184 inShare
127 g+1
3. Are you a Facebook power user?

An interesting study by Pew Research shows that the typical Facebook user receives more messages, comments and likes than they themselves give out. According to Pew this is due to a group of Facebook Users referred to as Power Users, who on average are a lot more active on the social platform. coque iphone Demand and Force illustrate this perfectly in an infographic.
4. coque iphone xs Facebook adverts – do they work?

With Facebook firmly in the spot light at the moment even more has been written about the social media giant than usual. This superb infographic compares the advertising platforms of the two online superpowers, Facebook and Google, but who will come out on top?
568 Likes
740 Tweets
401 inShare
363 g+1
969 Pin it
5. coque iphone pas cher Tablets, smartphones and kids

The massive increase in the use of tablets and smartphones has meant children have far more exposure to advanced technology. coque iphone Schools.com has helpfully researched what this increase means and how it has affected behaviour.
6. The bounce rate demystified

The bounce rate still mystifies many a webmaster. For some quick facts and stats this info sheet is a great resource to help you get to grips with it.
7. Social media and Champions League Final

This great post by Exact Target helps demonstrate the power of social media and how it is used in tandem with events, television etc.
8. soldes coque iphone Content marketing

With content marketing no longer being a buzzword content marketers have had to step up their game. SEOmoz have a produced a good post on how to meet this challenge head on and to come out winning.
9. coque iphone xs max coque iphone Interactive SEO problem tool

The team at Distilled have come up with this quick and easy to use tool to help webmasters quickly get to grips with any SEO problems their site may have, arming them with more detailed knowledge for when, and if they need to approach an agency.
19 Likes
125 Tweets
10 g+1
10.